In the building, there's a mural of the 6 different countries that conrolled Texas over the years (France, Spain, Mexico, Confederate US, US, Republic of Texas)
At the Bullock museum
This is the Mountain Laurel seed and seed pod. When rubbed on concrete, the red seed gets really, really hot - there's some kind of chemical reaction. The kids collected them.
Waiting, along with a lot of other people, for the bats to fly out of the Congress Street Bridge
A lot of tour boats also came by to see
---
---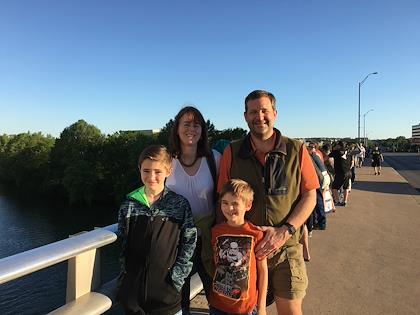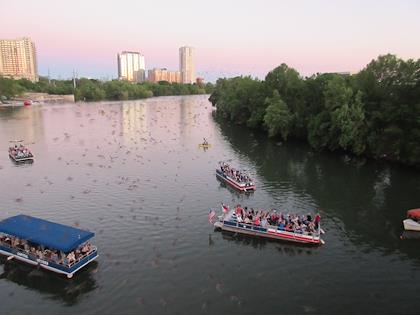 Those dots are the actual bats, flying out!
---
---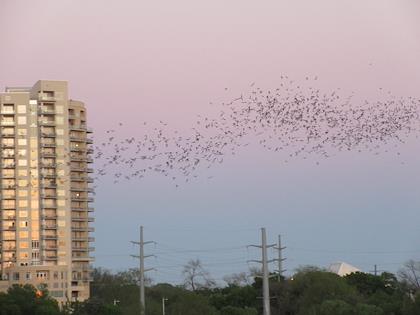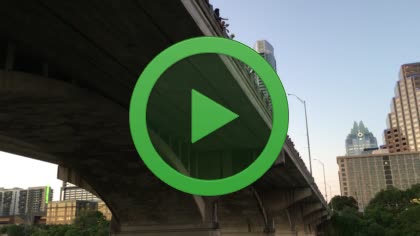 Video of the bats flying
---
---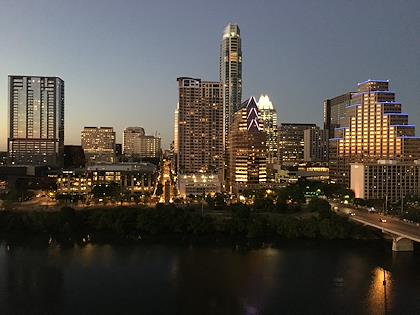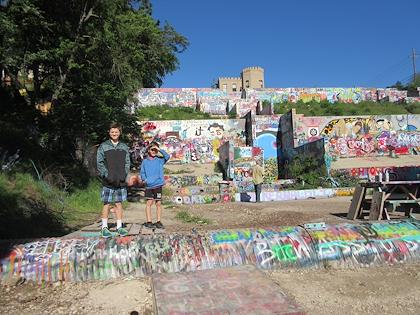 Austin from our hotel
At the grafitti park. The kids found some spray paint cans that weren't empty, and made their mark!
---
---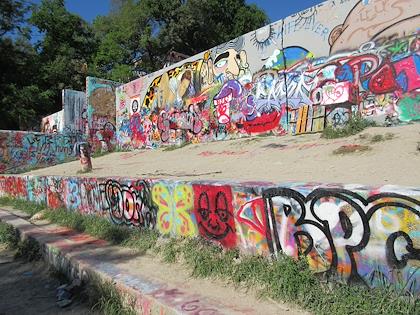 ---
---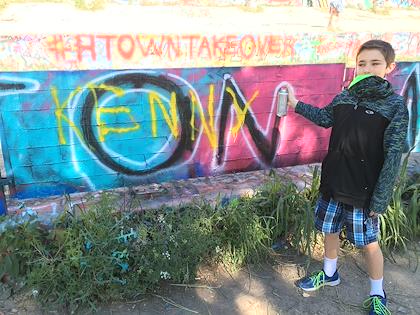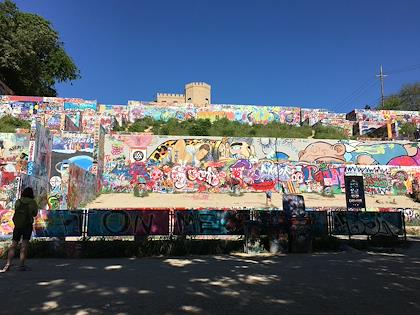 ---
---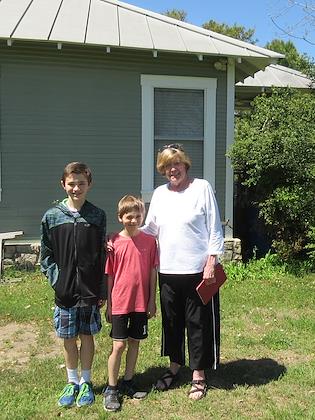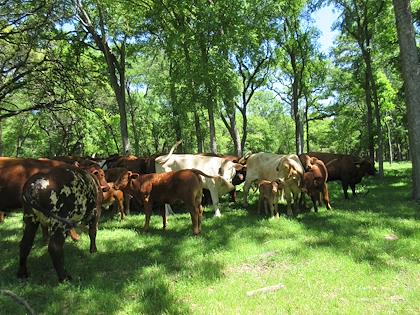 Visiting Paige's parents cattle range
Very nice and green
---
---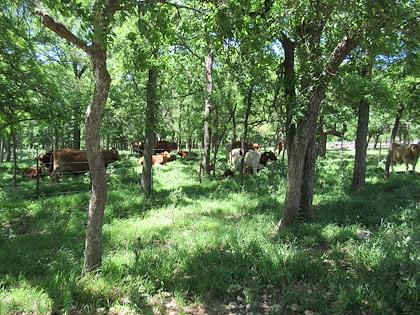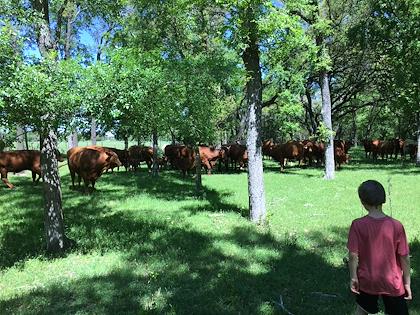 ---
---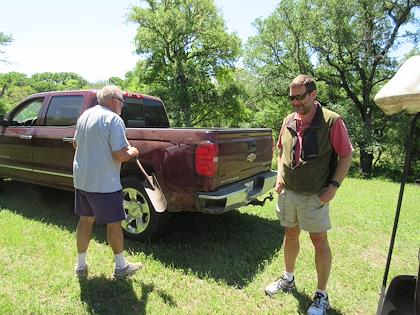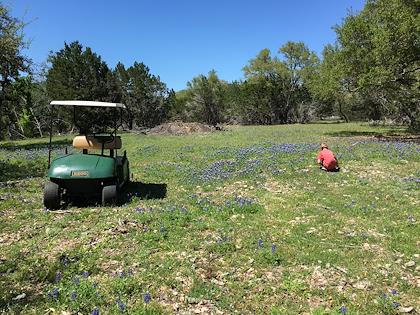 Getting rid of some thorny plants
The kids got to drive the golf cart too!
---
---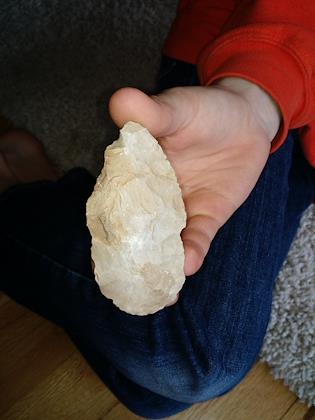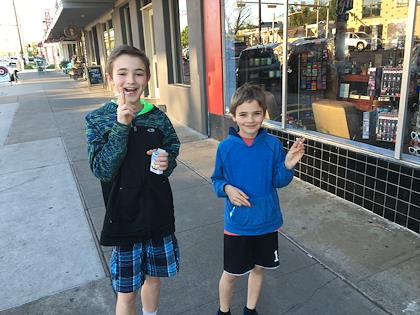 Kenny found this spear point there
Candy cigarettes from a candy store on south Congress street