---
---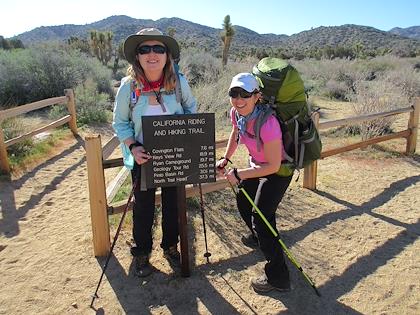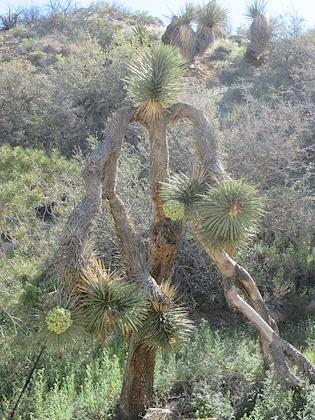 The Joshua Trees took on the most amazing shapes.
---
---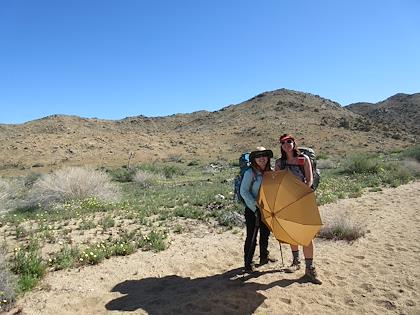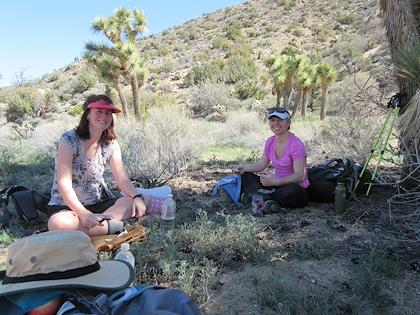 In a lot of places it was very sandy...tough walking!
Our first lunch. For lunches, I had Ritz crackers, sausage sticks, peanut butter, and some prunes. Kelly had all kinds of homemade crackers and and home-dried fruit.
---
---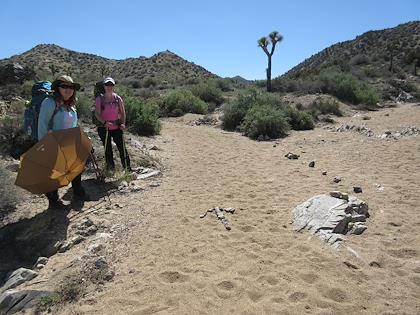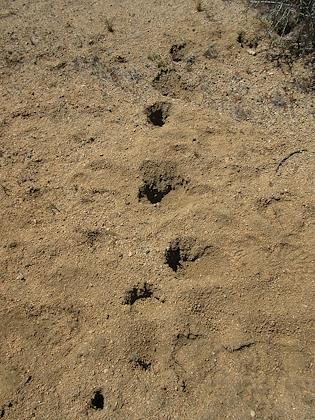 We got off track once on this part of the trail, and went about a mile out of our way. Luckily many places that could have been confusing had this kind of marker to make it easier.
We saw these holes, all in a row, every often. Don't know what made them, though.
---
---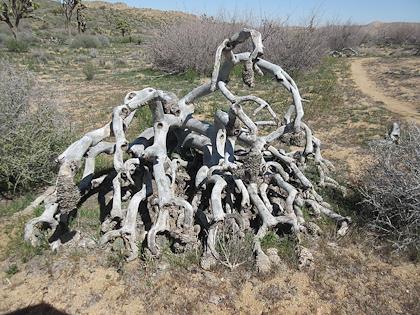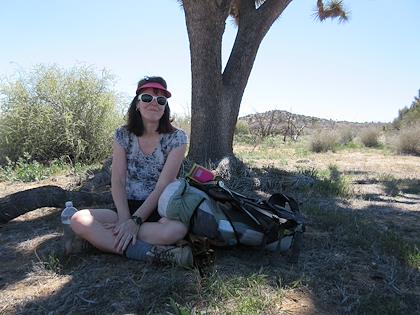 A dead Joshua Tree. It looks like solid wood, but is surprisingly spongy.
What little shade their was, came from the Joshua trees. I'm wearing my diy craft foam visor sunhat in this picture.
---
---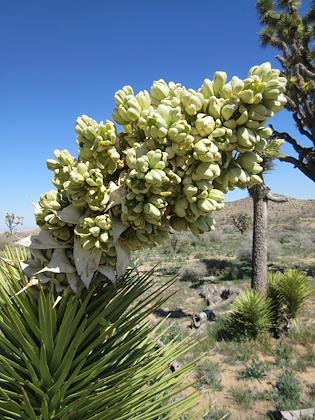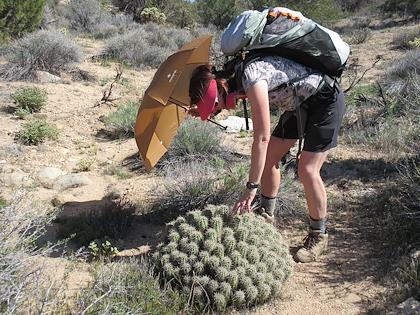 Joshua tree blossums
Lots of beautiful cactuses - I think this was the Mojave Mound cactus.
---
---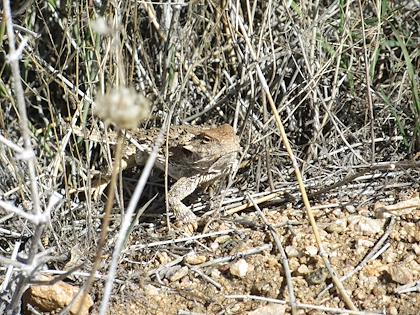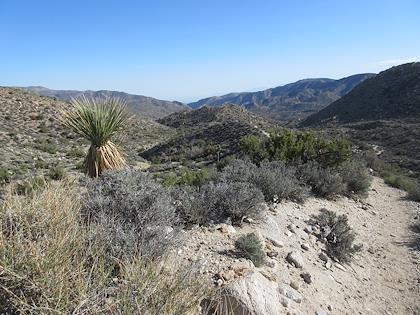 There were little black lizards scampering across the trail every few minutes, but we only saw this lizard a few times - the Southern Desert Horned Lizard
---
---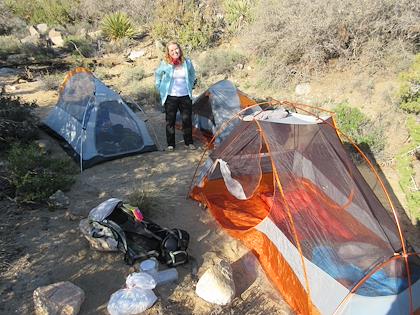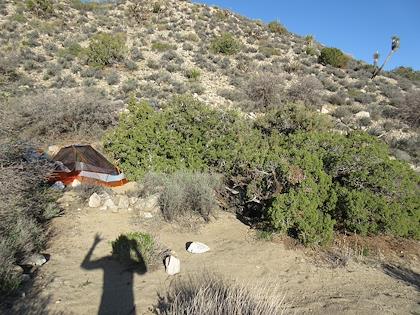 Our first campsite. Kelly and I didn't bring our rain covers, since we'd be warm enough, and wanted to see the stars.
---
---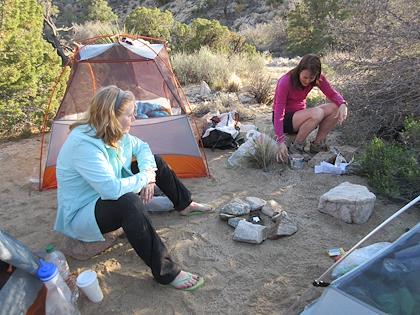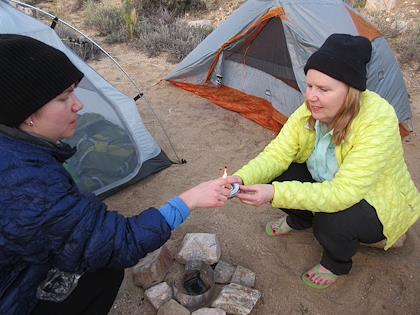 Dinnertime
Happy birthday Jean!
---
---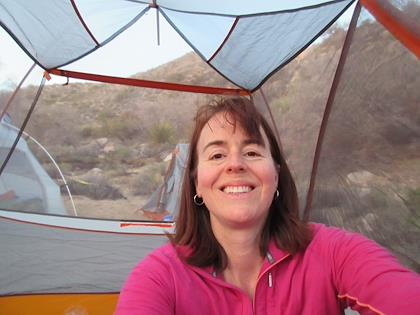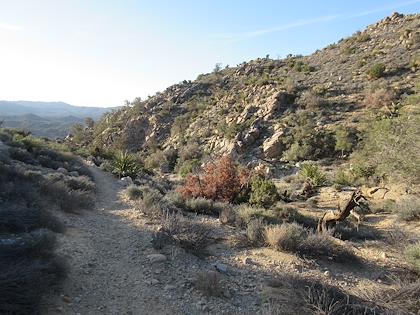 A selfie in the tent
The next morning, we went through the most scenic portion of the hike (which also involved a lot of straight sandy stretches)
---
---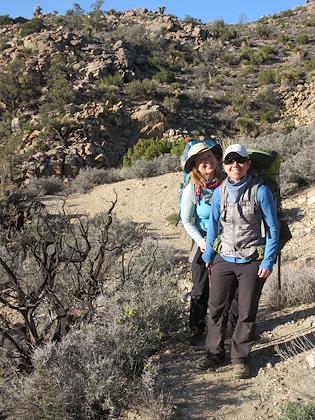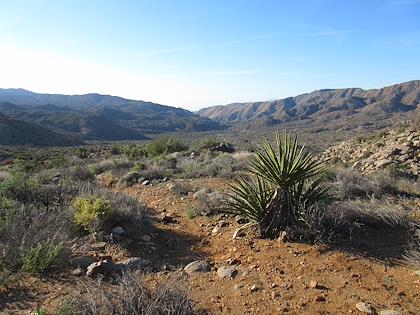 ---
---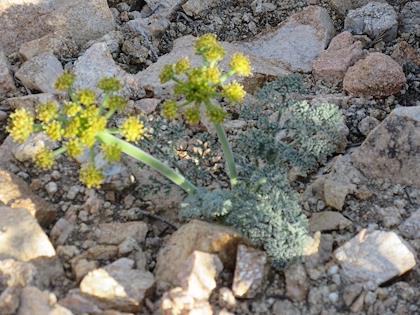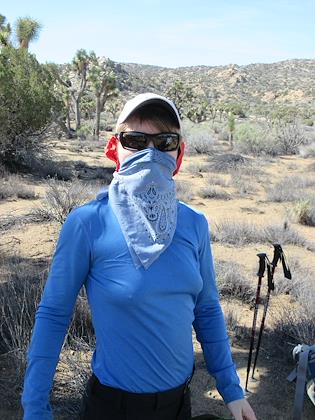 I think this was Lomatium Mohavense - Mojave Desert Parsley
Kelly got a little worried she was getting too much sun!
---
---