---
---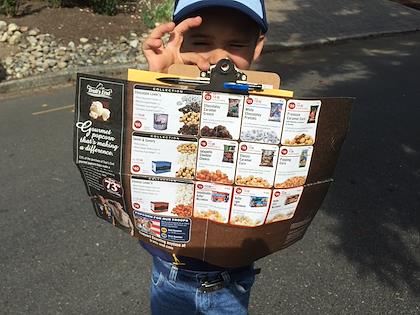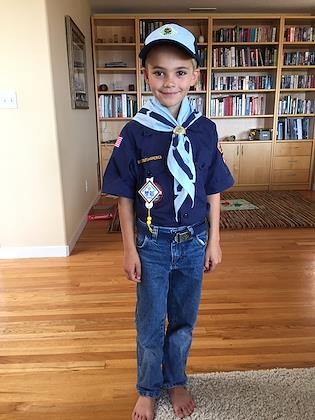 Peter, about to sell his cub scout popcorn
He's hard to resist in his uniform!
---
---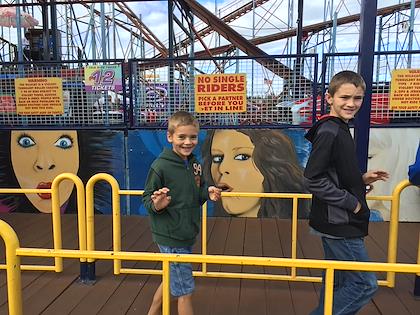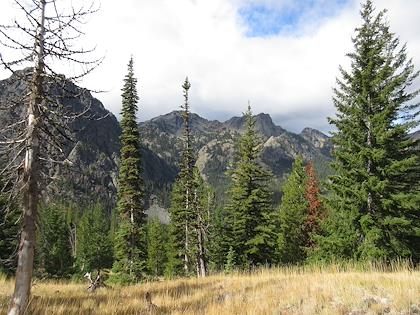 Eric took Peter and Kenny to the state fair in Puyallup
Jean and I went on a hike to Lake Ingalls, north of Cle Elum. The first day was rainy, cold, and very windy. The scenery was still outstanding.
---
---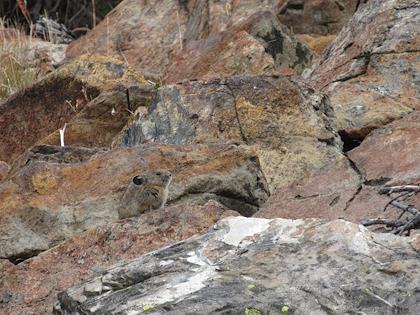 A pika in the rocks
In the Alpine Lakes wilderness
---
---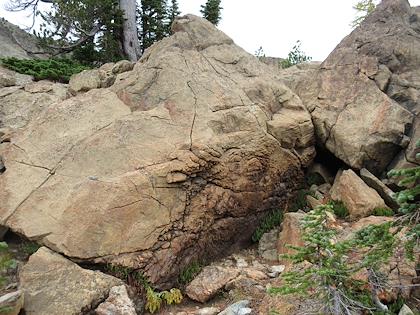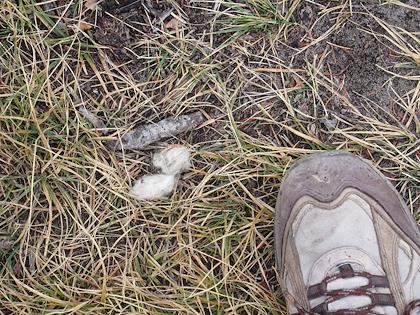 Lots of interesting rocks
We didn't see any mountain goats, which are aparently common here, but we did see lots of tufts of their hair.
---
---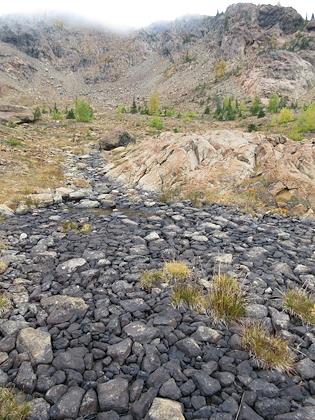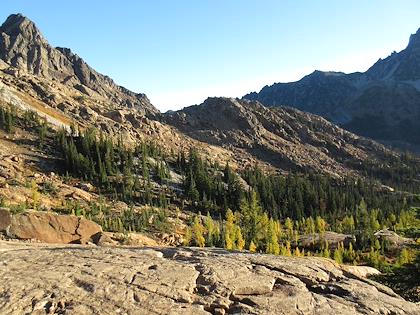 Some very unusual rock formations, it looks like a dried out old streambed
The next morning dawned bright and sunny, thank goodness!
---
---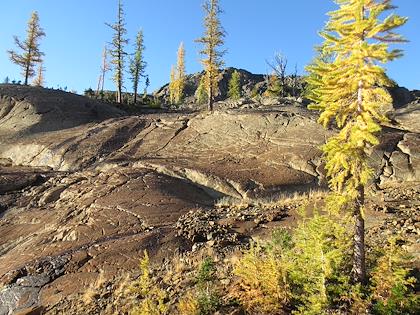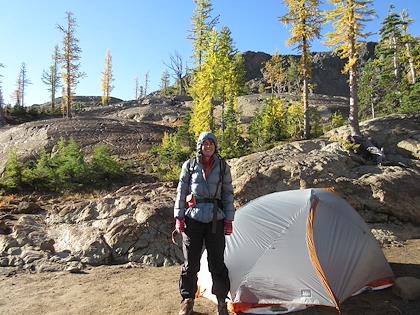 The larches were turning yellow, and apparently in about 2 weeks will be a bright orange
Our tent survived the night fairly well, despite the heavy winds and rain
---
---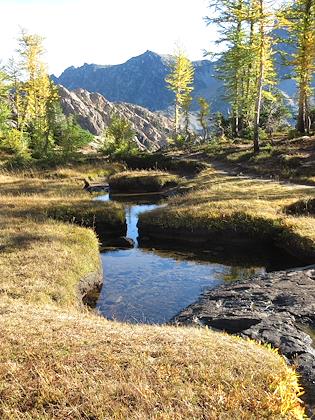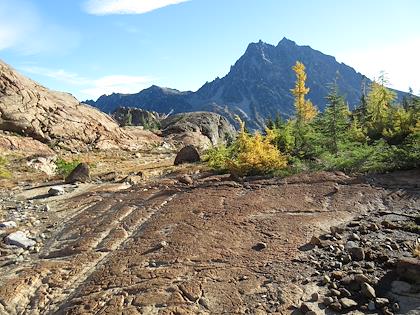 Lovely little streams in the meadow, with sandy bottoms - if it had been warmer, I would have jumped in!
---
---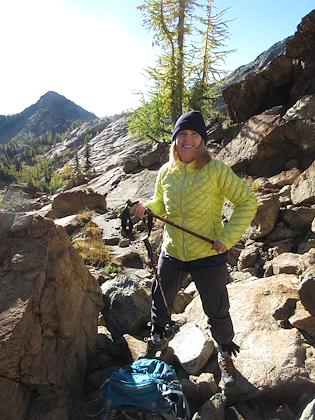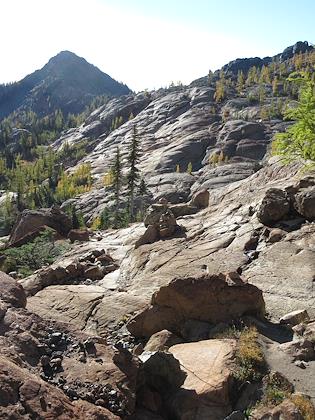 We had to keep a close eye on the cairns, to find our way
---
---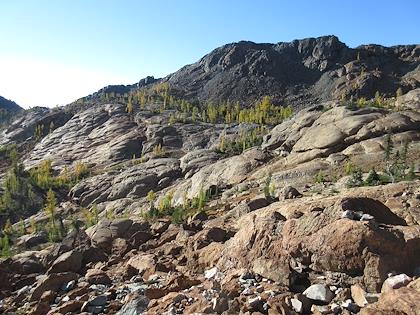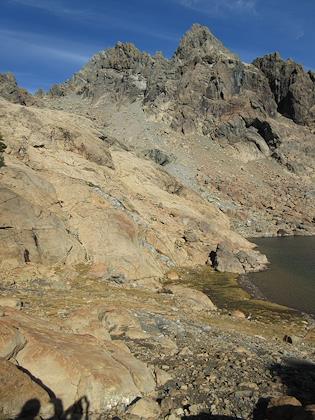 Over the gap, our first glimpse of Lake Ingalls
---
---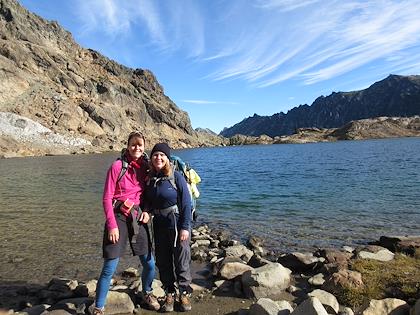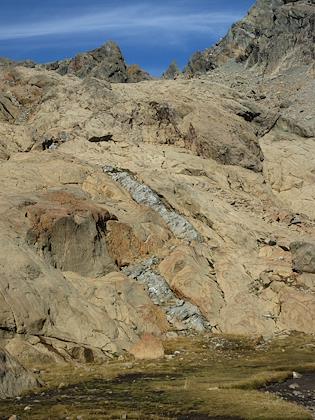 An unusual seam of rock in the cliff