---
---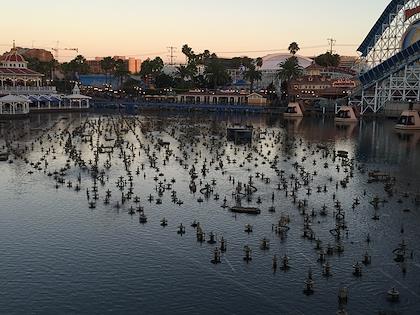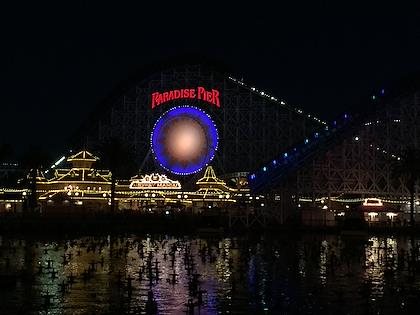 The hardware for the "World of Color" show.
Just before the show. It was quite spectacular!
---
---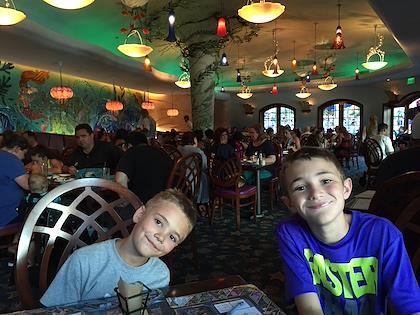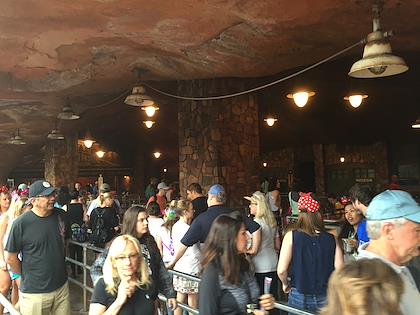 We had dinner at "Ariel's Grotto" before the show.
Lines are a big part of Disneyland
---
---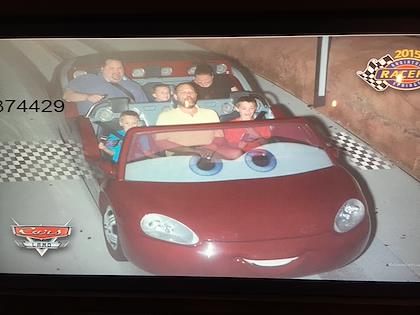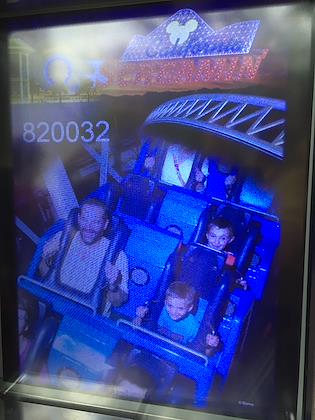 On the Radiator Springs Raceway
The nausea inducing California Screamin.
---
---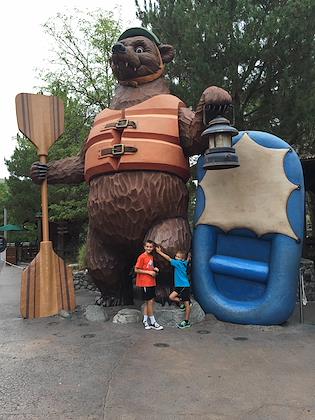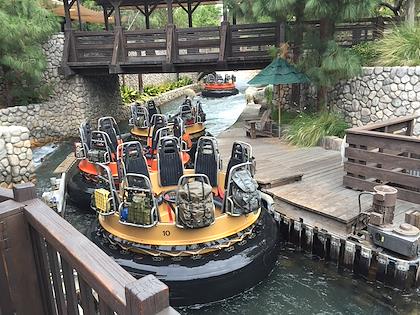 We are the first people on the Grizzly River Run ride.
---
---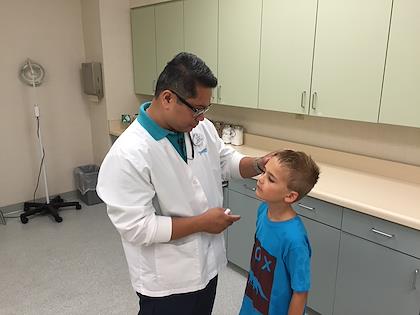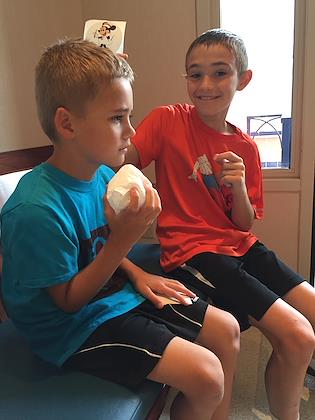 Unfortunately, Peter banged his head on the ride. A Disney Doctor took a quick look and gave us an ice pack.
---
---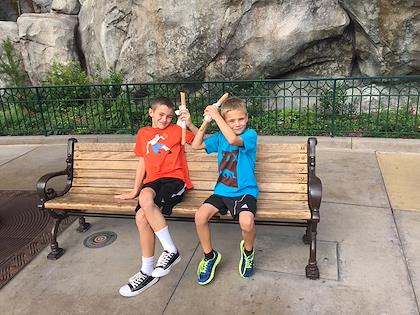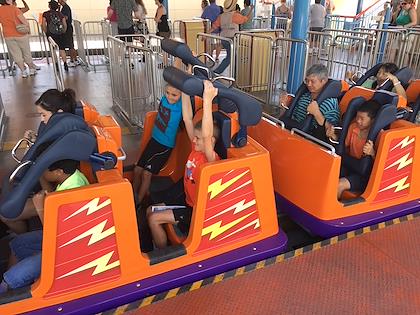 Many churros were consumed that week.
The kids go on the roller coaster by themselves. Many times.
---
---