---
---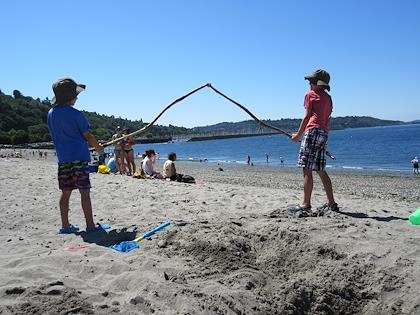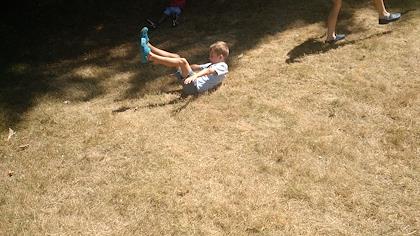 Boys and sticks. Smashing around with these until they spintered occupied a good halt hour.
At the Somerset July 4th celebration, the kids slid down the dry grass hill on paper plates
---
---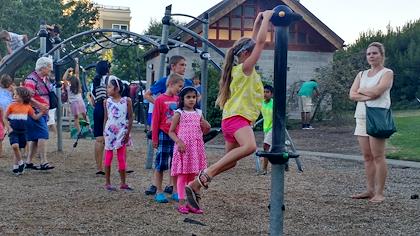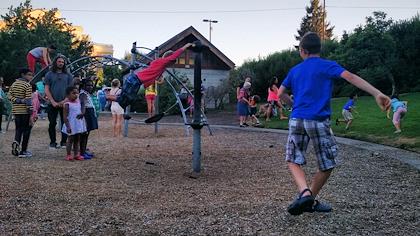 The official Bellevue July 4th celebration. There were so many people, kids actually lined up for the playground equipment.
Kenny and Peter spun eachother on this piece of equipment.
---
---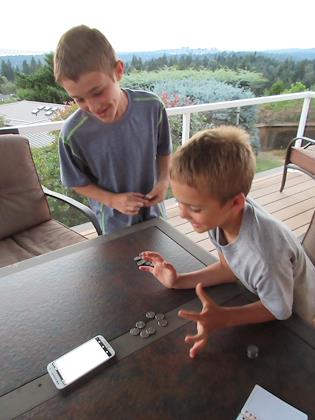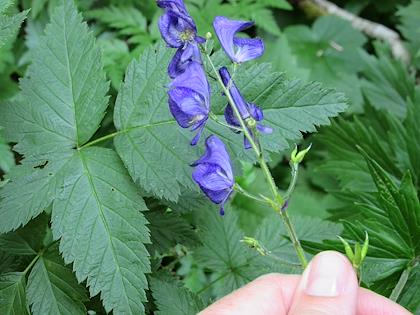 The kids playing a gambling game with an app I wrote.
On a hike up to Mirror Lake - this is Columbian Monkshood.
---
---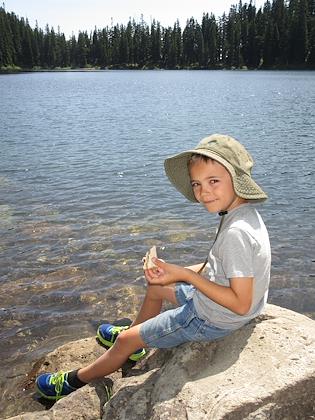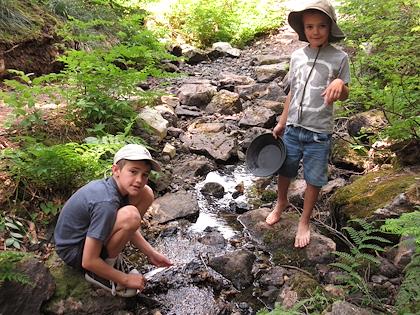 The kids tried their luck at gold panning
---
---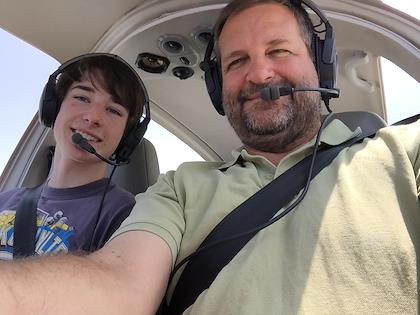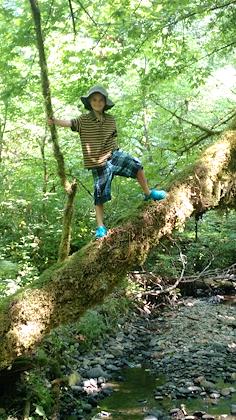 Eric takes our new neighbor on a flight
Walking up Coal Creek with the kids
---
---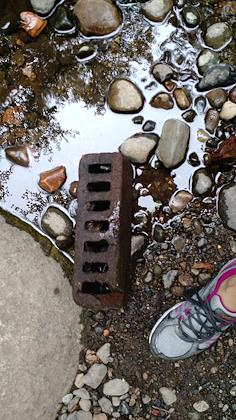 There was an old brick factory nearby, thus lots of unusual old bricks are in the creek.
---
---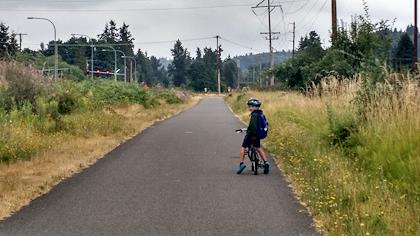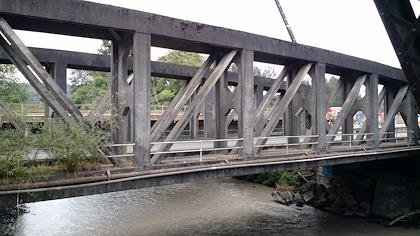 A bike ride on a trail down in the Orting area. It was great for part of the ride, but then the trail was put right next to a busy road.
---
---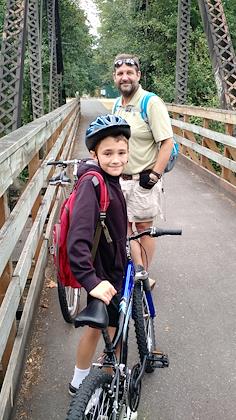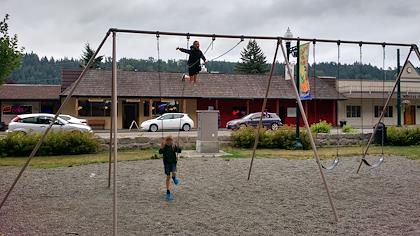 Bonus - a playground with high swings in Orting.
---
---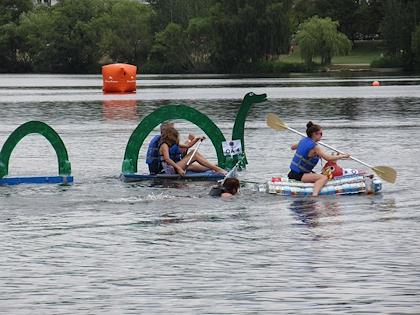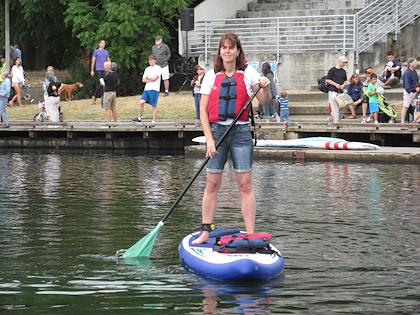 At the Seafair Milk Carton Derby
They offered trial rides on Stand Up Paddleboards