Not a flattering picture! We ran into a sandstorm, and Peter and I got out of the car, just to see what it was like.
---
---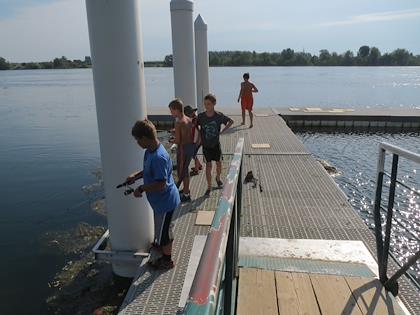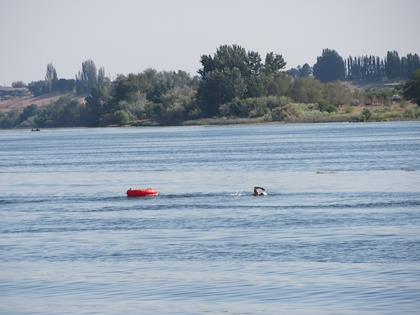 The Riverwalk trail along the Columbia river, next to our hotel in Richland. We found some kids who were fishing
And someone swimming across the river
---
---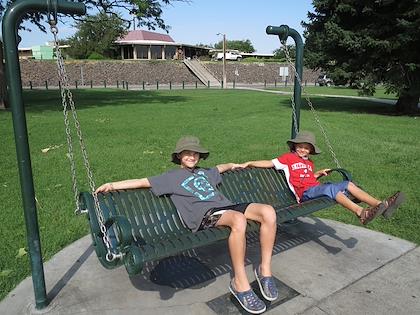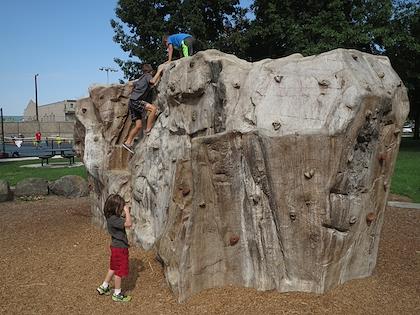 There was a really neat playground there
---
---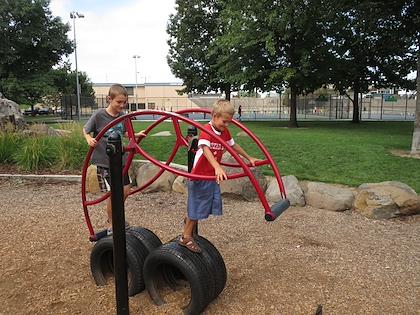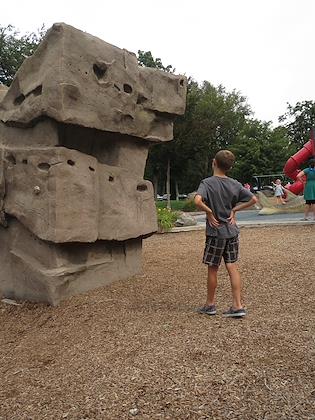 ---
---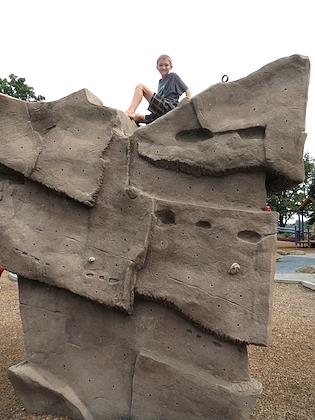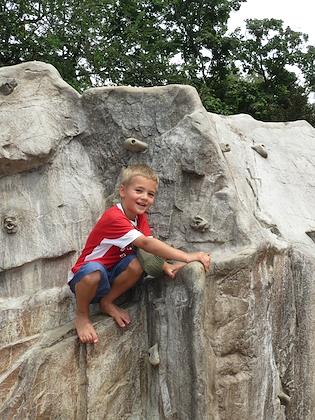 ---
---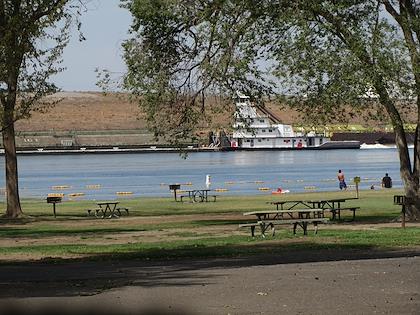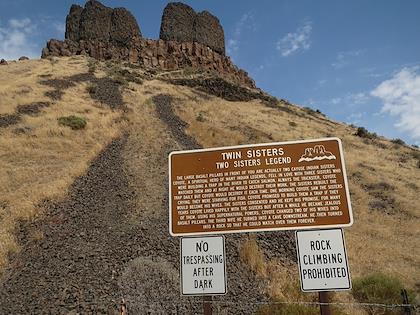 Later we had a picnic at a park on the river, and saw this big barge go by. I wonder if they just go between dams?
A short hike at Twin Sisters
---
---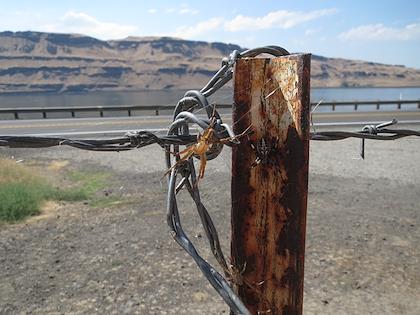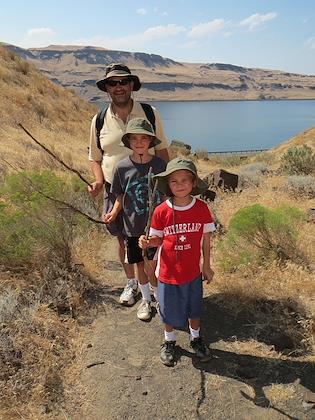 There was a freakishly large number of these spiders, EVERYWHERE. We waited till I found some big sticks to whack down all the spider webs
---
---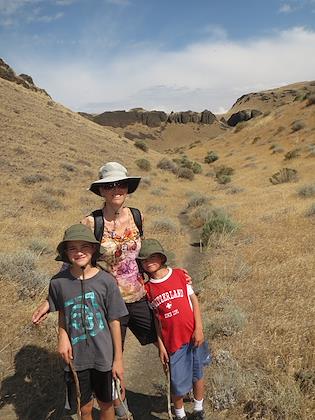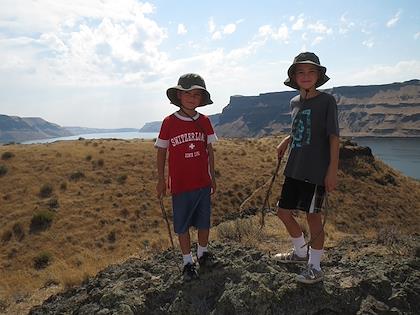 ---
---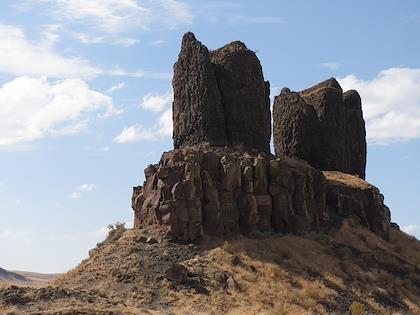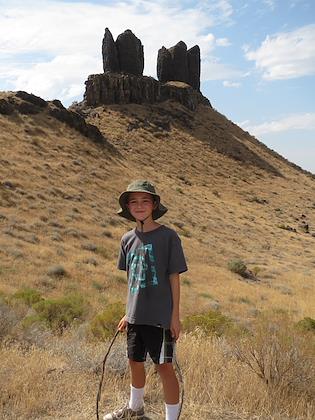 ---
---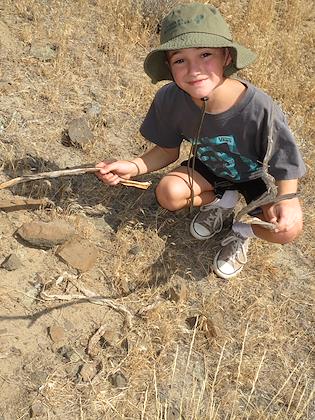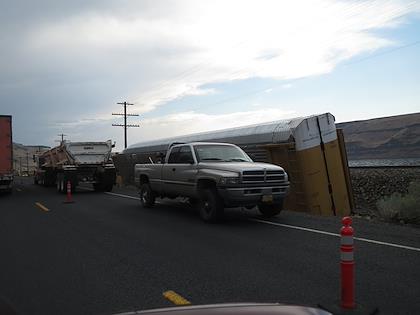 Kenny found a snake skin
Just past Twin Sisters, there had been a derailment, which was being cleared up
---
---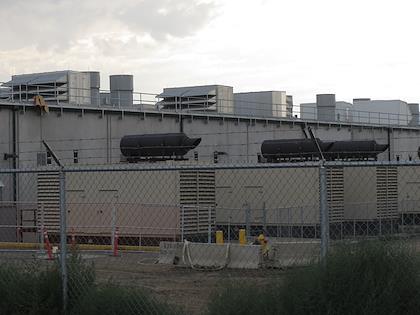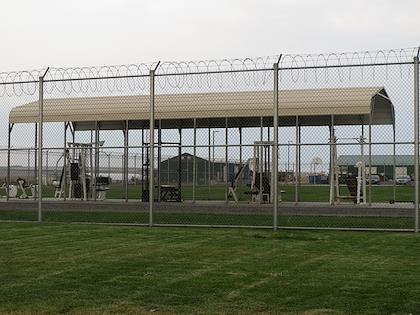 An Amazon data center is being built in Umatilla, Oregon, where we stayed for the night.
And right next to it, the Two Rivers Correctional Institute - a prison. This is a shot of their workout area
---
---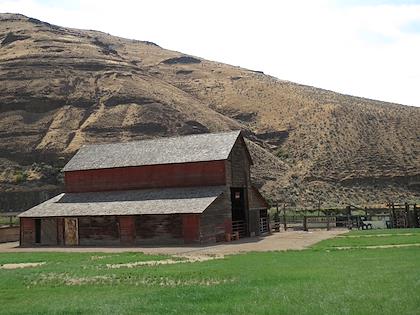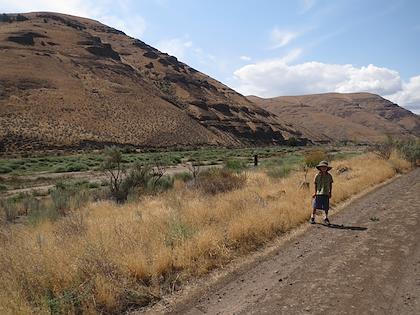 Cottonwood Canyon, Oregon's newest state park. It was VERY quiet, we saw about 5 other visitors.