Mathis enjoying the swing downstairs
Touring downtown Seattle - Peter, Kenny, Timothy, and Mathis
At the International Fountain
---
---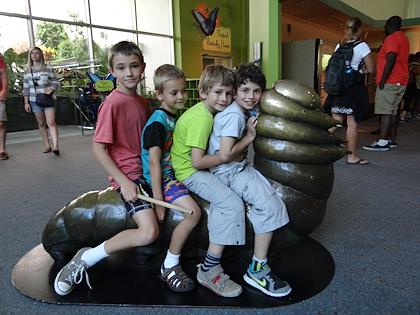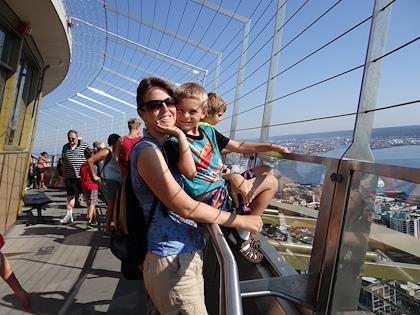 Space Needle
---
---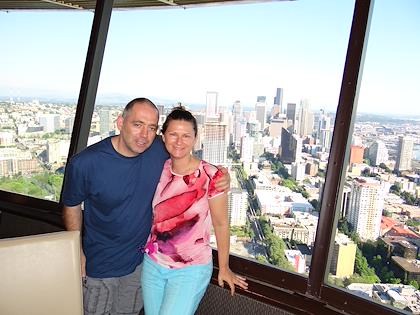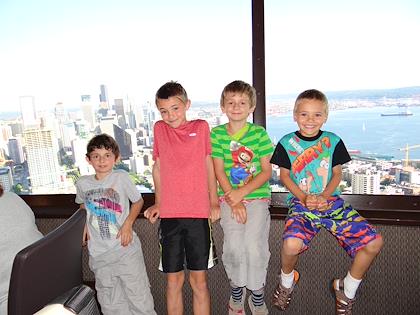 ...and dinner at the top!
---
---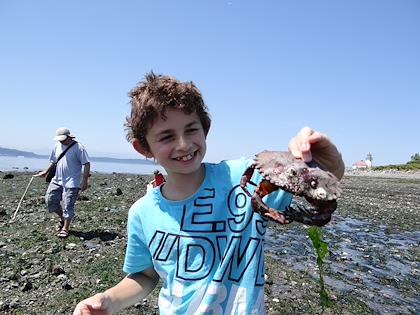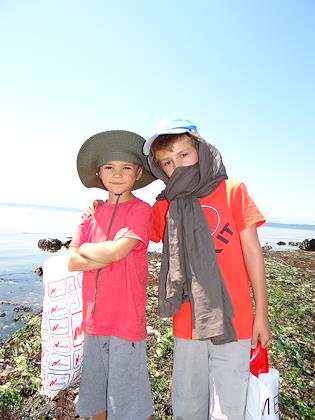 Around the lighthouse in West Seattle - Timothy finds a dead crab
---
---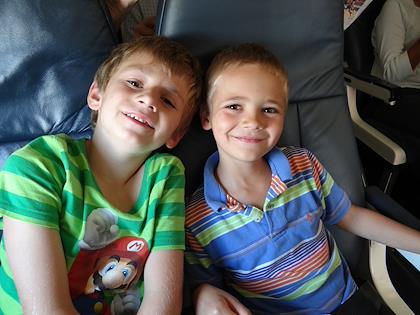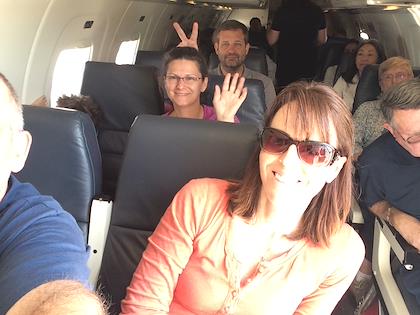 Flying to Yellowstone
---
---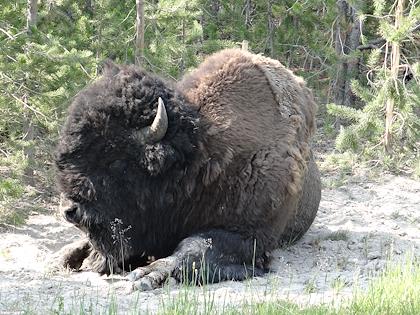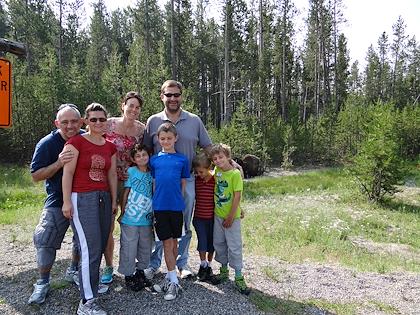 First day in Yellowstone, first bison!
---
---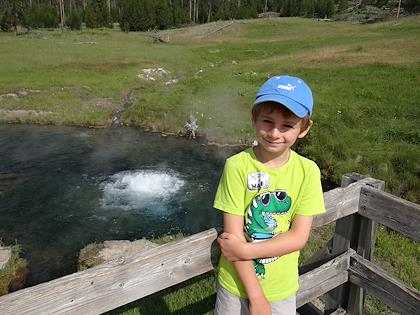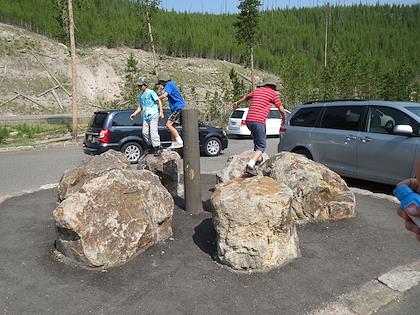 Our first hot spring
At Gibbon Falls, they set up these great boulders for kids to climb on
---
---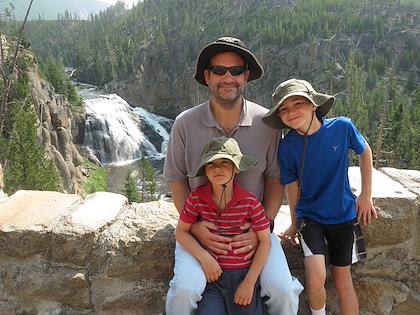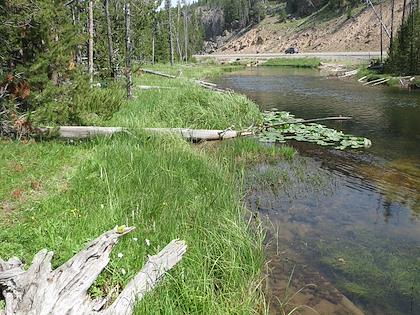 We hiked up to Monument Geyser Basin - the first part along the river was the most beautiful.
---
---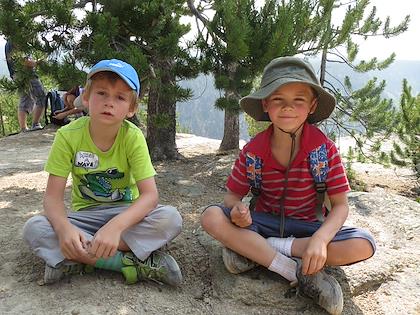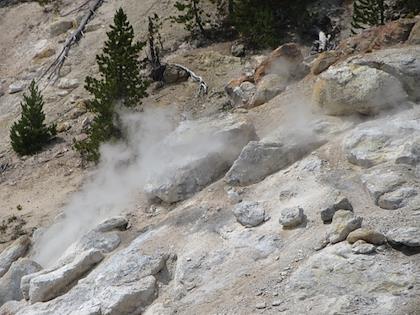 The kids were pretty hot by the time we got to the top
---
---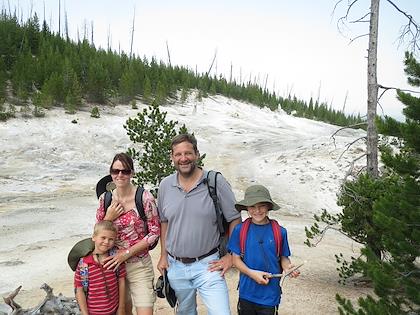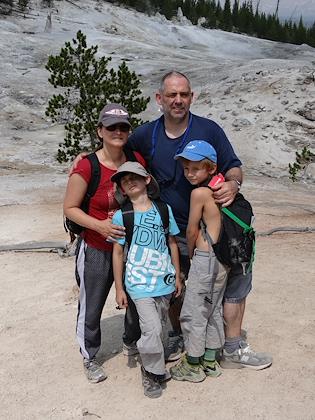 ---
---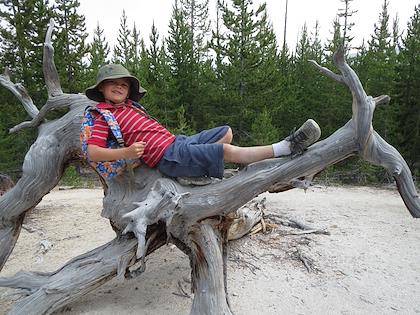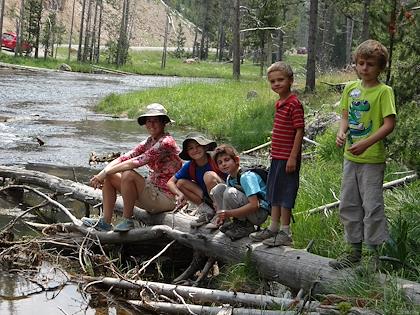 Back at the riverside
---
---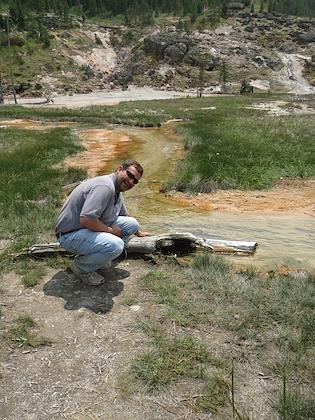 At Artists Paintpot