The weather was hot, and the kids slept outside, on our hard concrete patio with just a thin blanket, much of the time.
On the wooden Ferris wheel at Parc La Grange
Swimming at the "beach" in Yvoire. It was beautiful, the water was warm, and I swam far out and got a great view of the castle.
---
---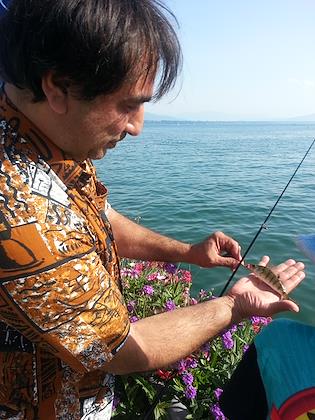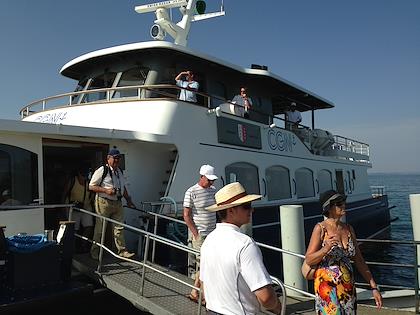 Aamer caught a little perch! Kenny was very impressed
We finally got to take the CGN ferry on Lac Leman
---
---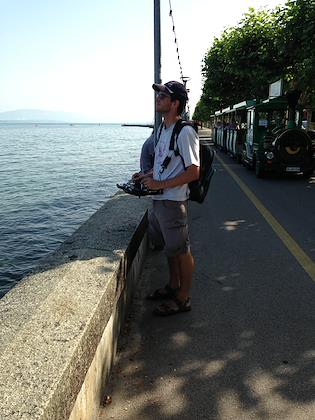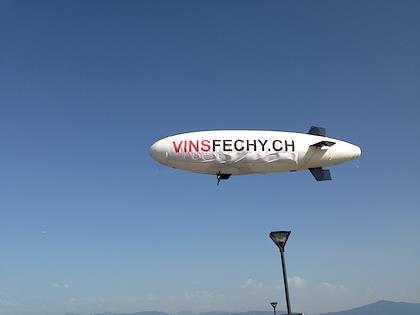 We saw this guy piloting a model zepplin, used for advertising
---
---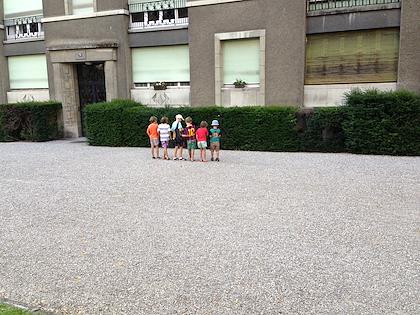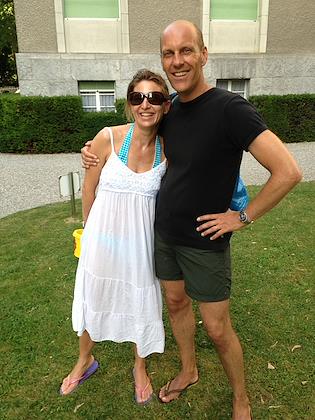 Kenny and Peter and neighbor kids
Our neighbors and friends Nadja and Erik
---
---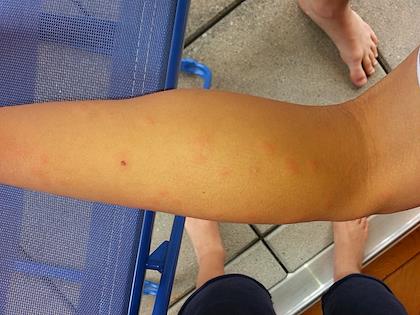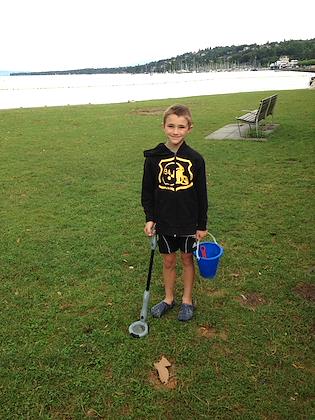 The day after the swim in Yvoire, these itchy red bumps came up on Kenny's legs. Kenny and Peter had both been really itchy about an hour after the swim, but only Kenny got these bumps the next day. Luckily they went away after a few hours. It turns out they got what's called the duck flea parasite, common in some parts of Lac Leman.
Kenny hunting for coins at the beach.
---
---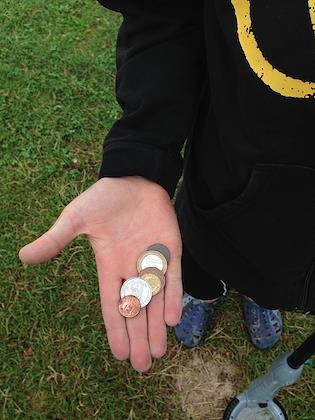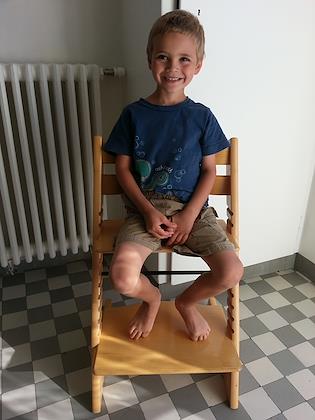 He actually found quite a bit, but not with the metal detector.
Our last picture of Peter in his high chair - this was before we sold it.
---
---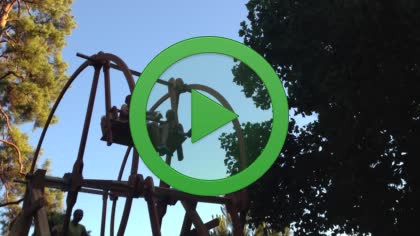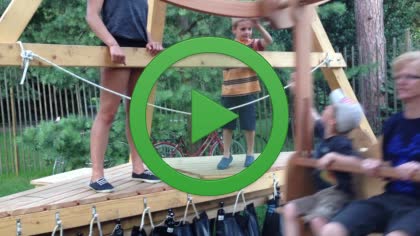 Last ride on the wooden Ferris wheel!
Peter helped turn it
---
---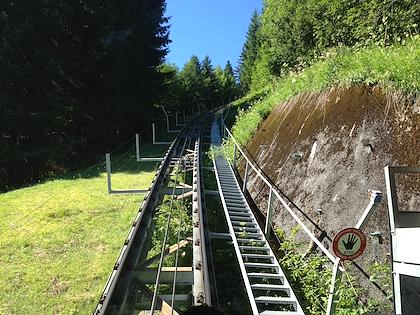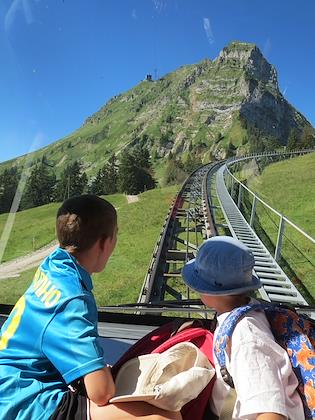 A day trip up Moleson, a mountain with great views near Gruyere
---
---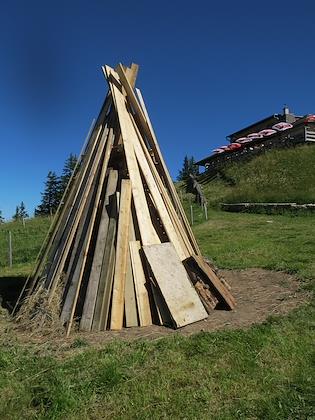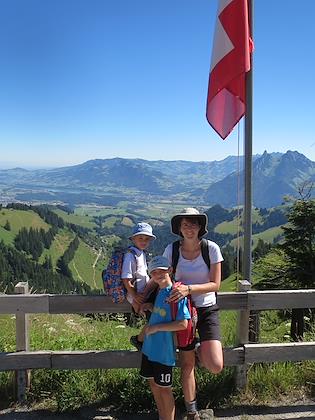 Ready for bonfires on Swiss National Day
---
---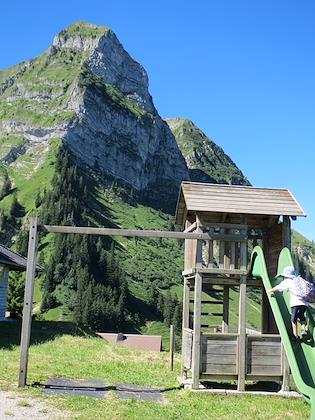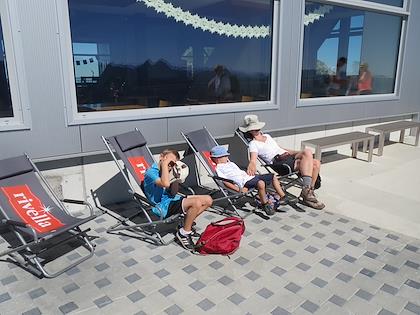 ---
---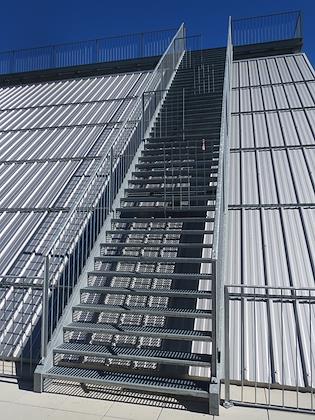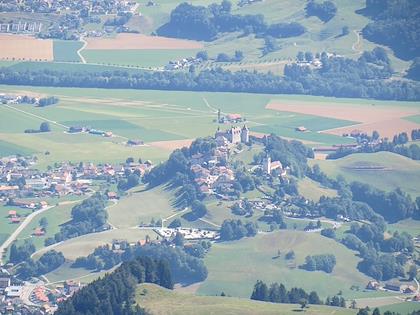 They used the stairway space very efficiently - instead of having landings on the steps to make it safer, they put railings halfway across at intervals
A great view of Gruyere Castle off in the distance
---
---