Some great playgrounds just next to our hotel
---
---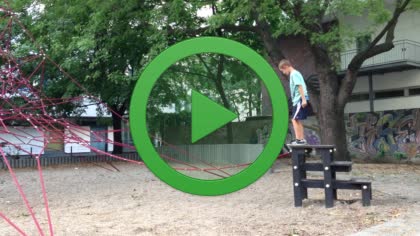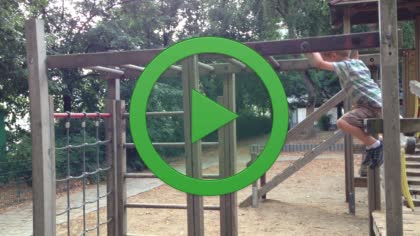 ---
---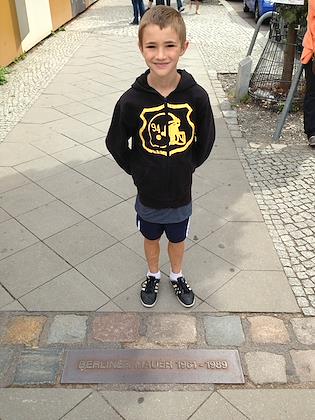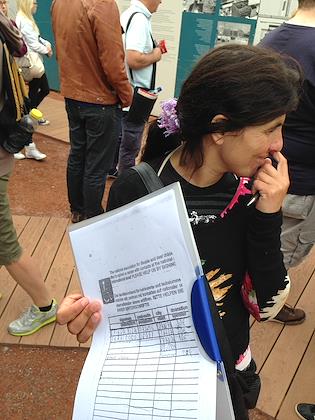 We were very close to Checkpoint Charlie. This is where the Berlin Wall stood.
Everywhere there were gypsies trying to scam people. It's so obviously a scam, but I guess it doesn't need to be so sophisticated in order to make money
---
---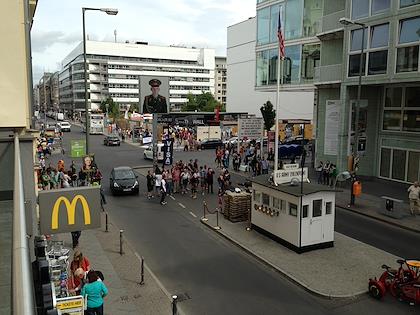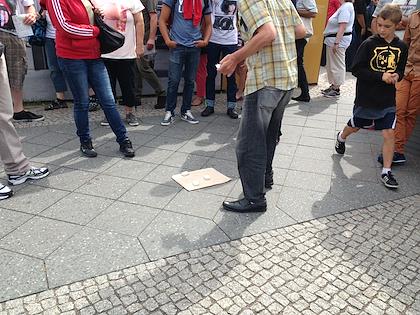 Checkpoint Charlie from the nearby McDonalds
Finally, we see the shell game scam. We saw it operating twice in Berlin, both times at Checkpoint Charlie, where there's lots of tourists.
---
---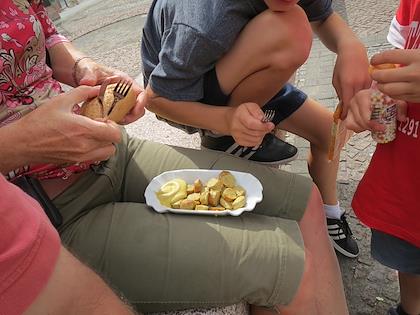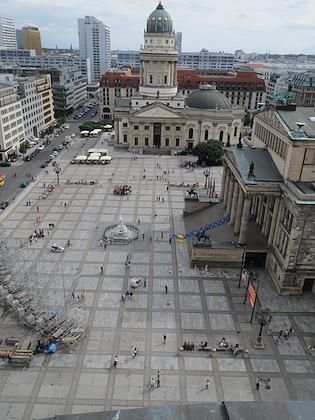 Eating the Berlin specialty of currywurst
The view from the top of the Französische Friedrichstadtkirche
---
---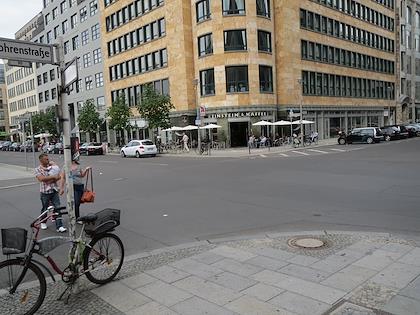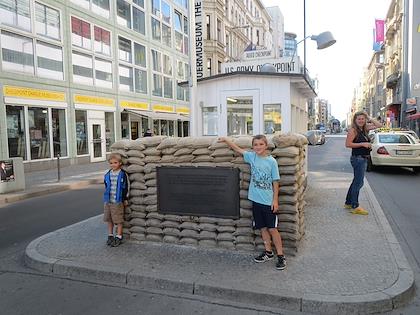 I took this picture to remind me of something unusual that I noticed in Berlin - huge, wide streets, with no pedestrian signaling at all, nor any other signals (stop signs, etc). I believe it was part of a policy to make everyone watch out and not rely on signals. Don't know how effective it was. It felt weird crossing the road.
At Checkpoint Charlie
---
---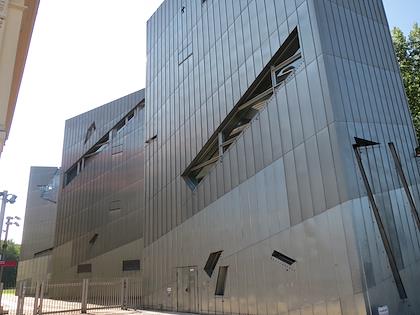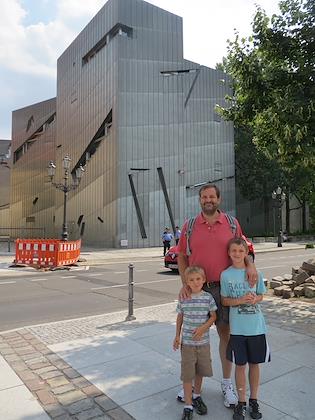 The Jewish Museum
---
---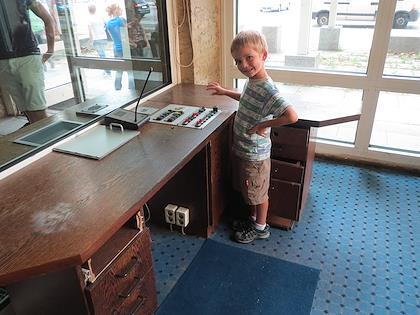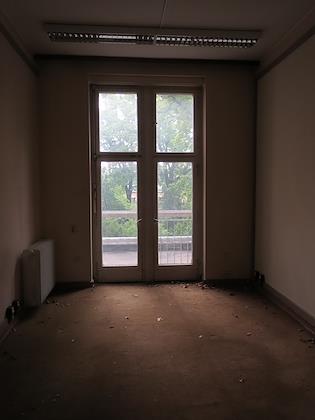 We did a tour at the old airport - Flughafen Tempelhof. The Americans had officer's quarters there after the war, and also the previous incarnation of Lufthansa had some offices there, before the war.
The old officer's quarters
---
---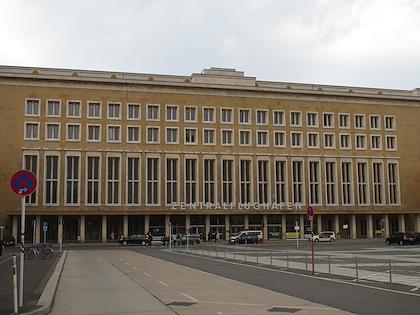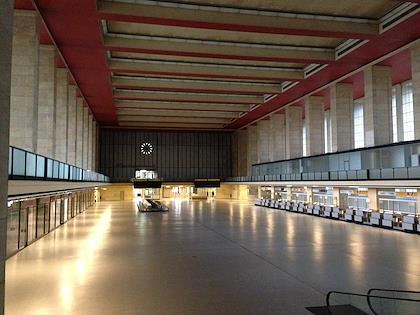 The airport terminal hall, closed for years now.
---
---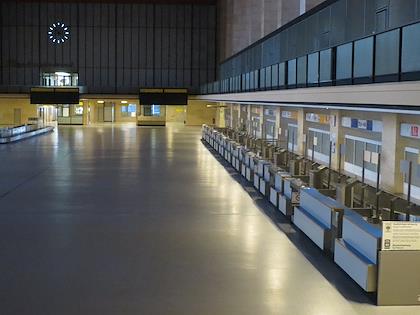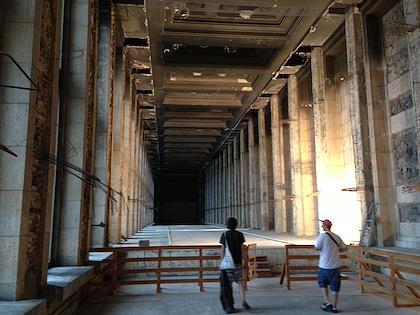 ---
---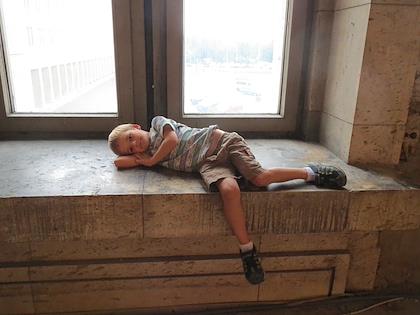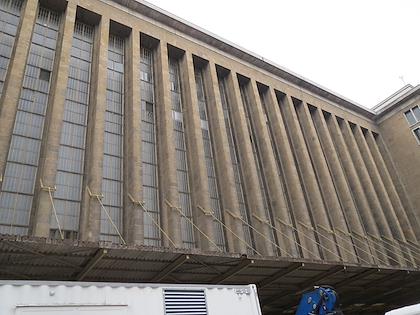 Peter got tired during the guide's long explanations
This looks very 1930's to me.
---
---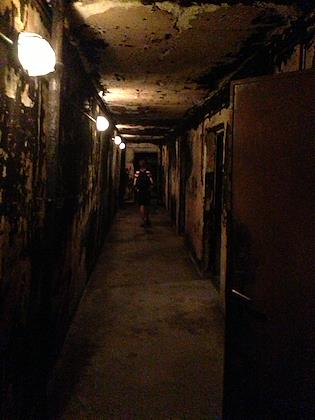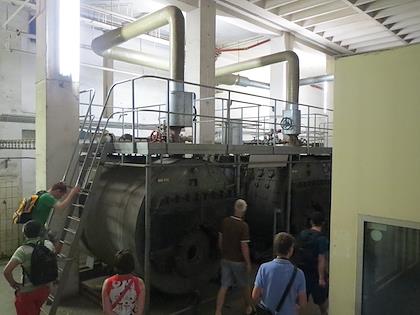 In a former film repository, which burned after the war
---
---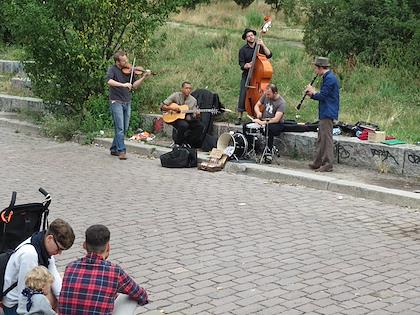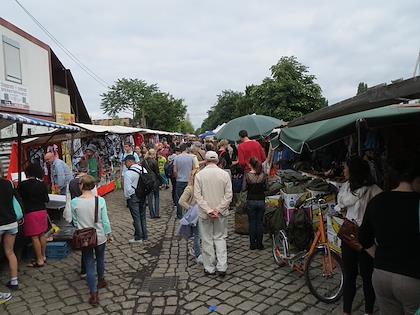 At Mauerpark - lots of street life, markets and and musicians.
---
---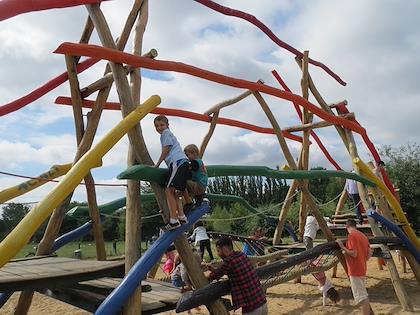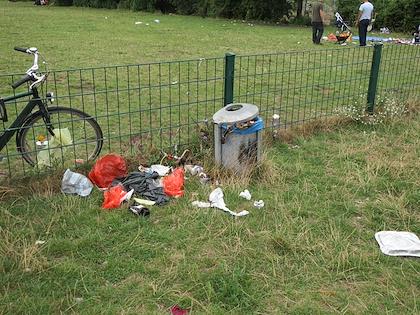 Also lots of litter