These very fancy mosaic style sidewalks were everywhere.
---
---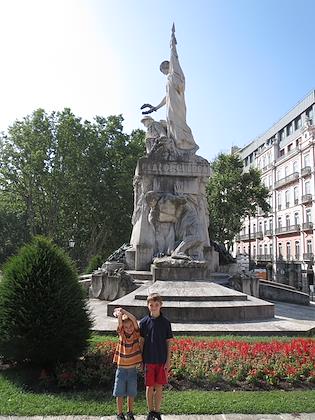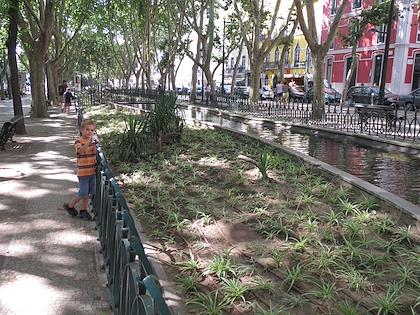 A memorial to the Grande Guerra (i.e. World War I). For Portugal, it was the big war, because they stayed our of World War II. Many more Portugese died of hunger during World War I than were killed in battle.
Walking down the Avenida da Liberdade
---
---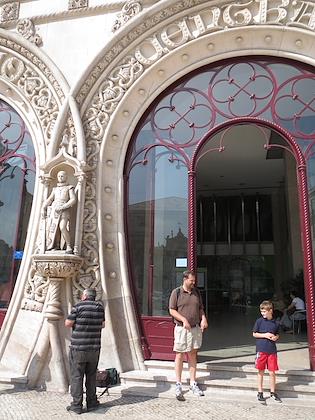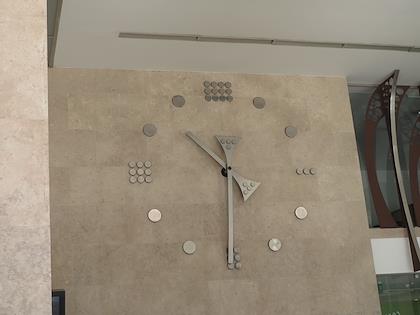 The train station
I thought this clock face was kind of interesting
---
---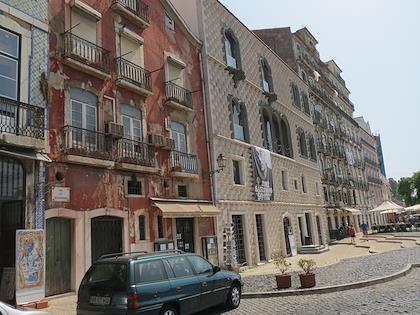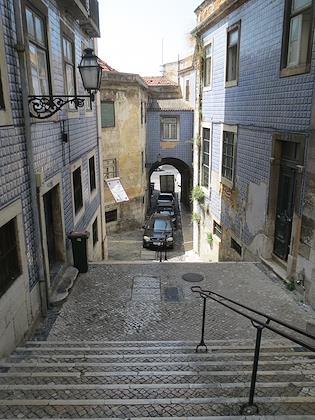 Interesting facade on this building. I wonder if it has any function other than ornamental?
---
---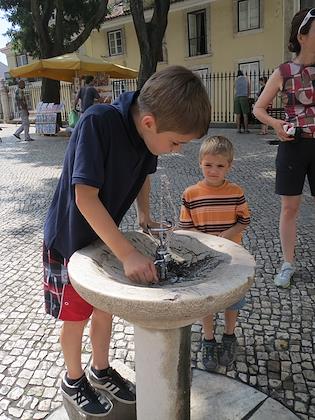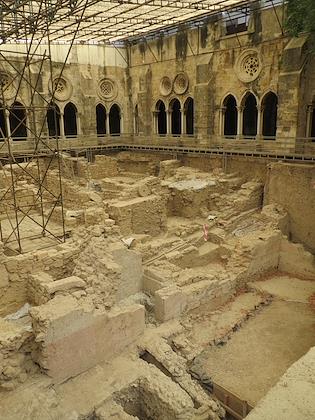 The Se Cathedral cloister - archeological digs are going on
---
---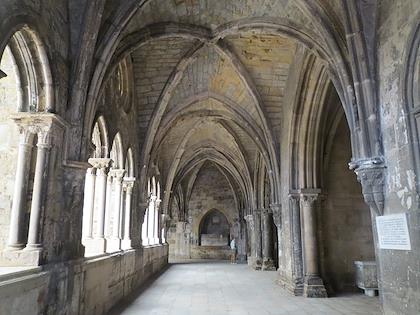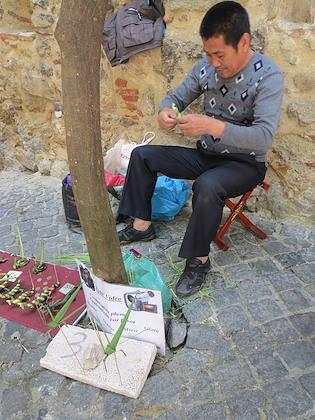 Chinese guy weaving insects out of bamboo
---
---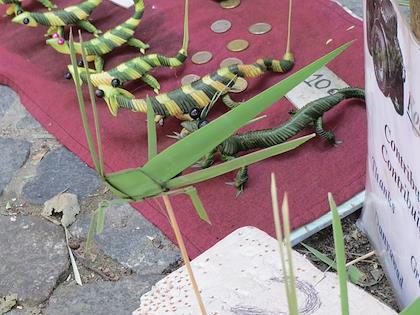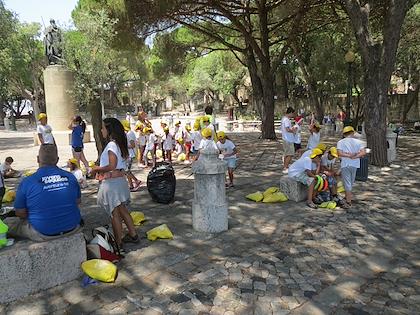 At St George's Castle. It is beautifully located with a great view, and wonderfully cool in the shade on a hot sunny day. Also, ice creams were about 1/3 the cost of the same ice creams in Geneva. Lots of school kids were visiting.
---
---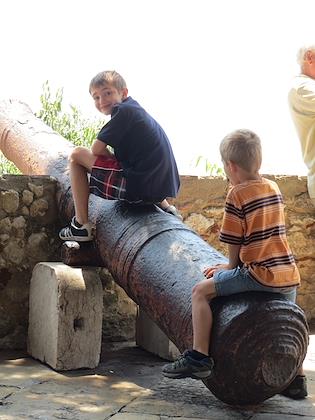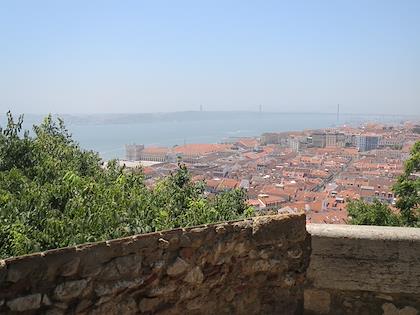 ---
---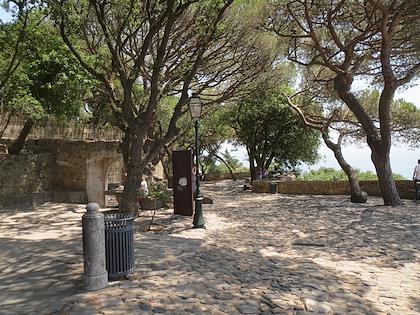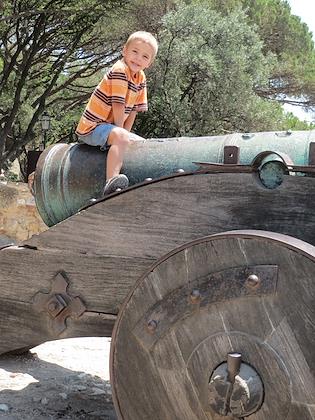 ---
---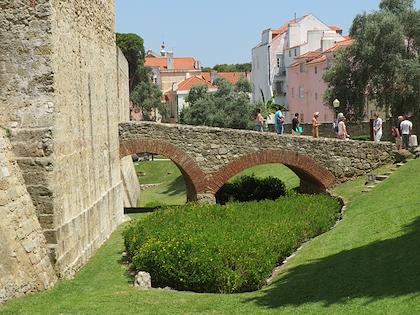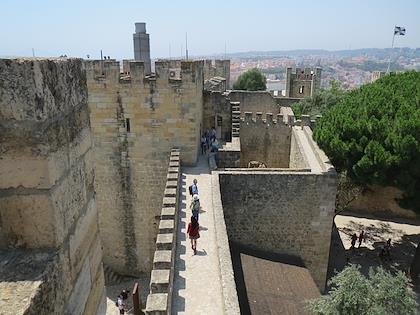 ---
---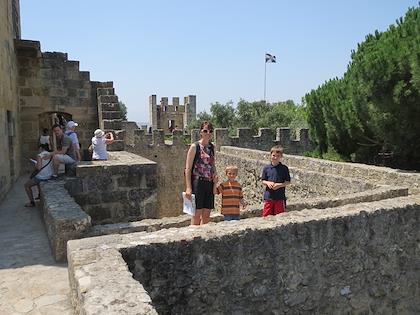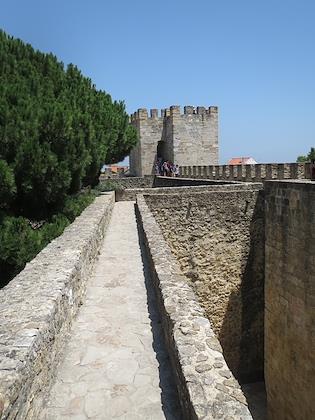 ---
---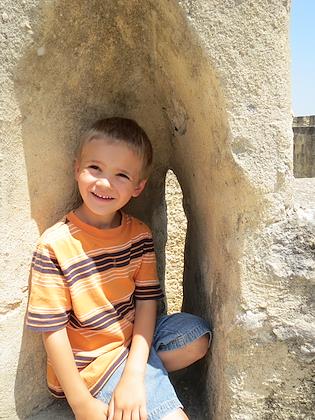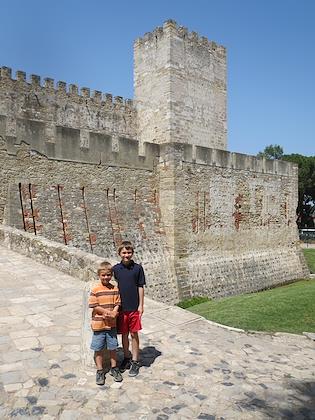 ---
---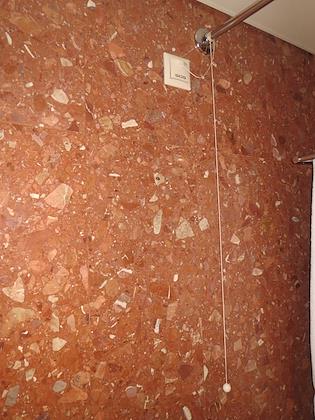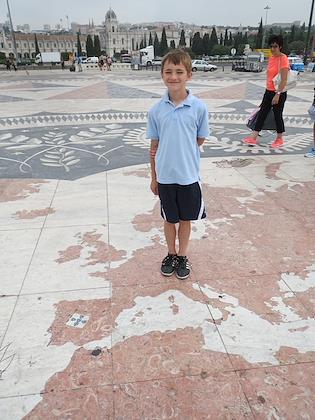 In our hotel room, this little emergency/SOS cord is required by law. The same was required in Spain. Seems like a prime example of government regulations going overboard. Note that it's looped around the shower curtain rod a few times, which of course makes it nonfunctional. I wonder what would happen if you actually did pull it.
In Belem. Kenny is standing on Switzerland
---
---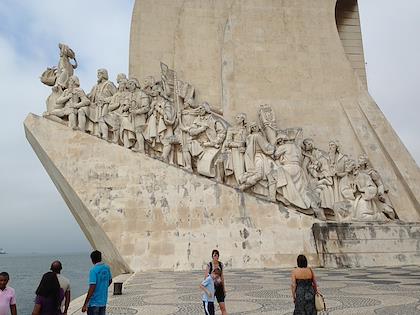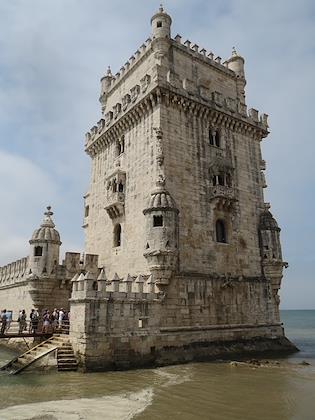 Belem tower. We didn't go up.