---
---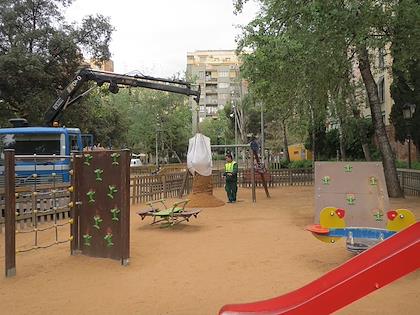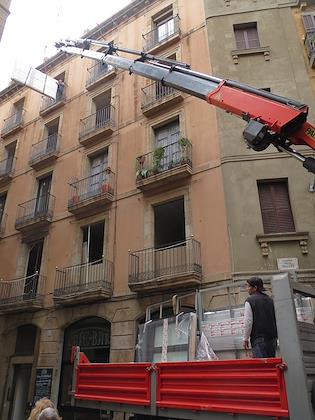 Meanwhile, we watched a playground being refreshed with new sand
Walking around the old town - a very tight delivery is being made here.
---
---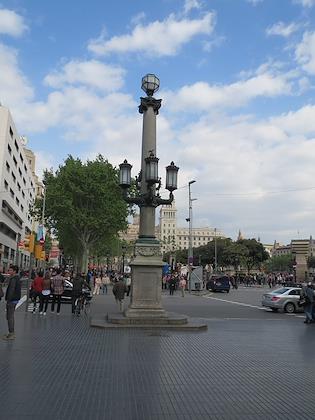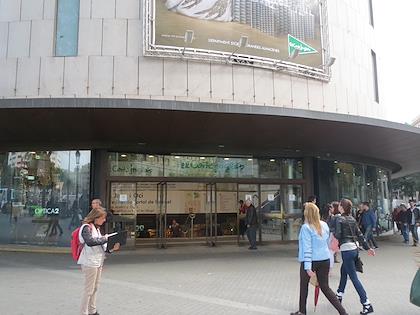 At the Plaza Catalunya
The El Corte Ingles is a big department store - I remember it well from my study abroad in Seville.
---
---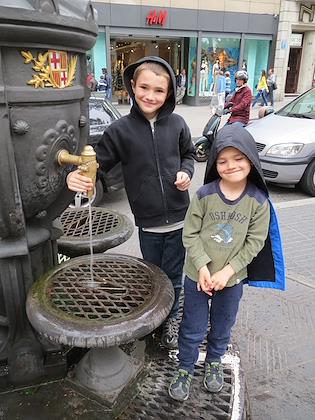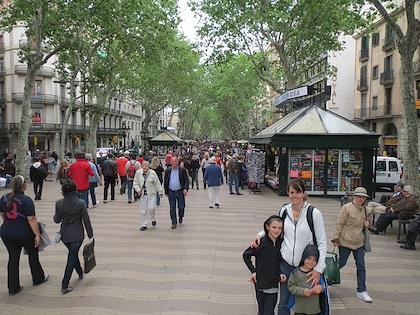 Filling up our water bottles
On Las Ramblas, a famous pedestrian walkway in Barcelona
---
---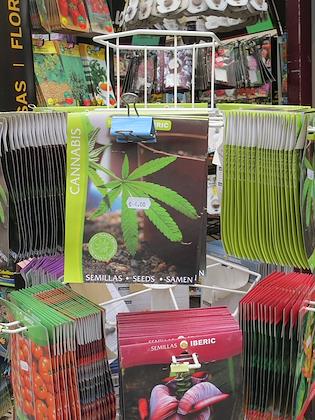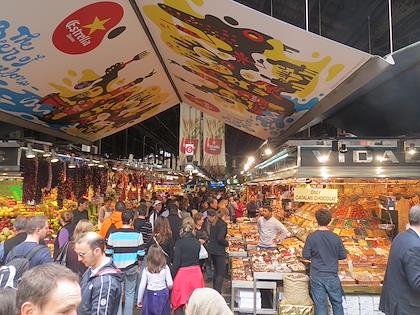 You can buy pot seeds there!
At La Boqueria market. They had some very appetizing fruit displays
---
---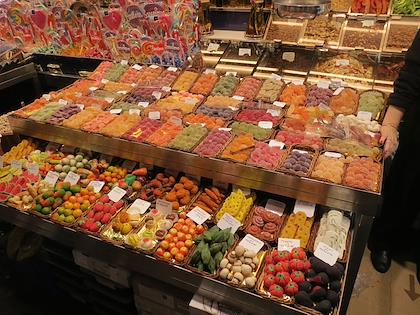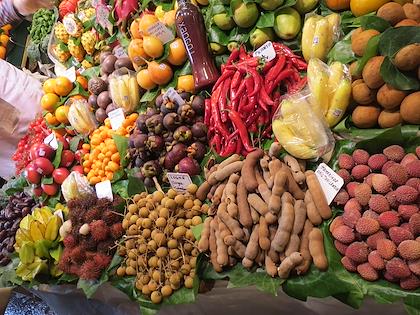 Marzipan fruit shaped candy
All kinds of exotic fruit, including my favorite - mangosteens (the purplish ones in the middle)
---
---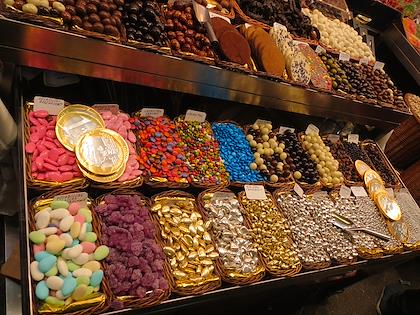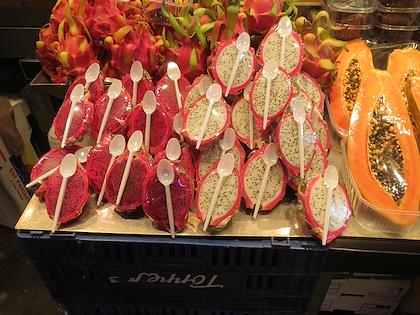 Fancy candies
Very attractive fruits - pitahaya
---
---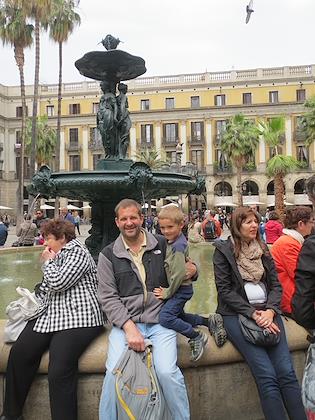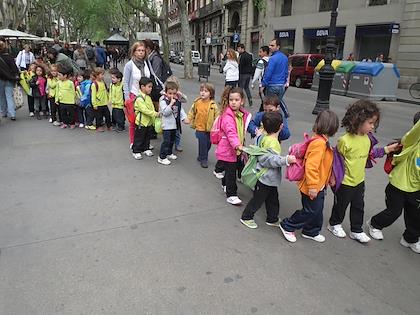 At a plaza off Las Ramblas
There were at least 5 or 6 groups of little children walking down this street. They would have been a lot better off with a rope for the kids to hold on to. Instead, each kid had to hang on to the backpack strap of the one in front. It made for an awkward stumbling walk for them.
---
---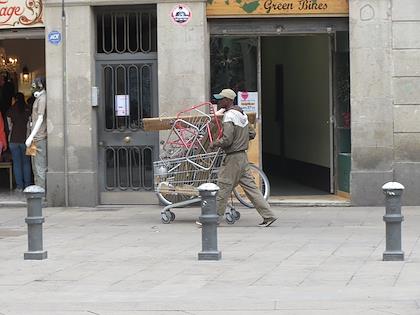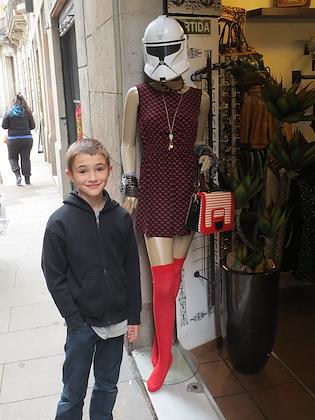 We saw lots of African guys recycling metal like this one
---
---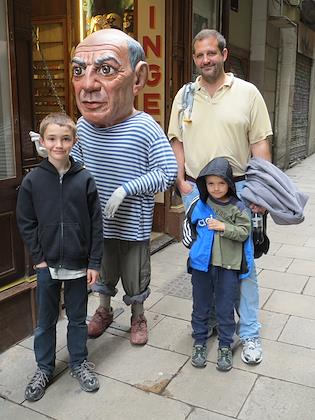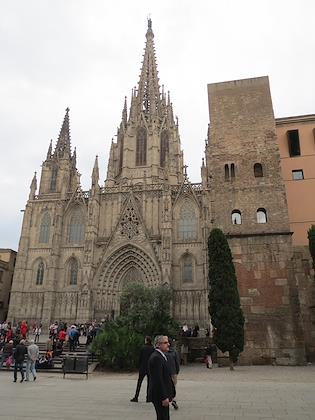 El Ingenio is a magic/juggling store which apprently has been around since 1838. They also make these large puppets.
At the Barcelona Cathedral
---
---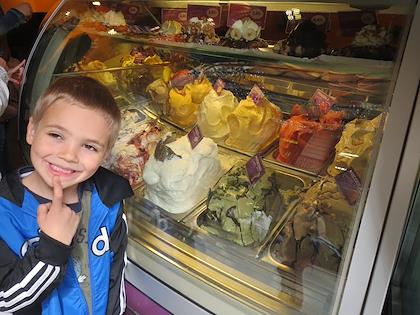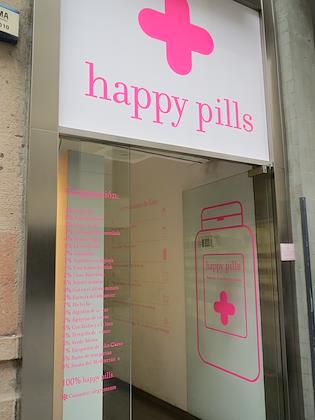 This is one of the fancier ice cream displays
We went in this store out of curiosity - it turns out it's a candy store, with clever packaging (i.e. fill a pill-box with your choice of candy, get a "prescription" to take one if you're feeling blue). The kids filled a little cone for 1E - not a bad deal.
---
---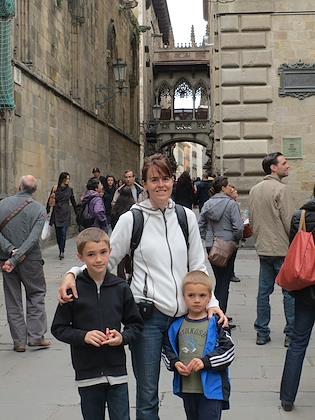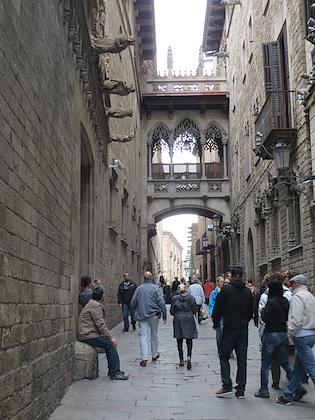 Along Carrer del Bisbe - neat old bridge in background
---
---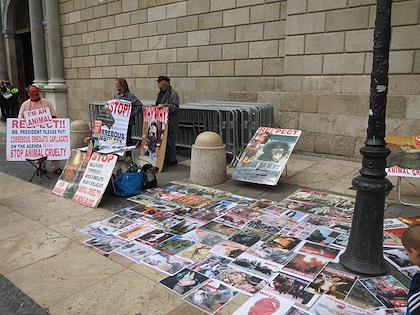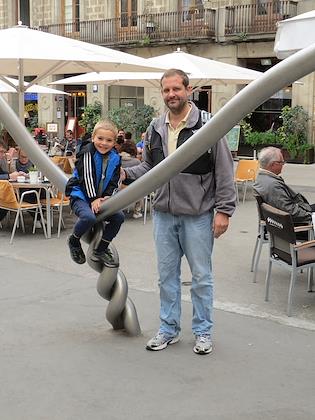 PETA stuff
---
---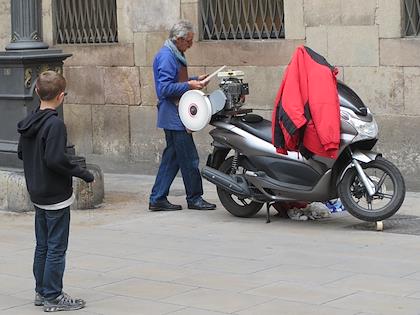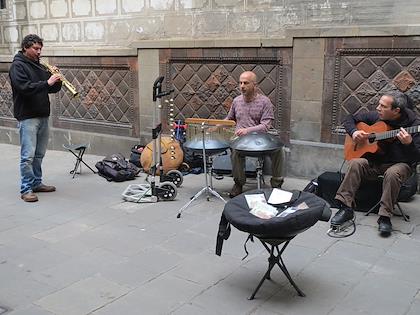 A mobile knife sharpener
Barcelona has some very lively street life