On our way up towards the Mont Blanc tunnel, we encountered snow, and a wait to get into the tunnel. The kids are happy as long as they can play on the Ipad.
---
---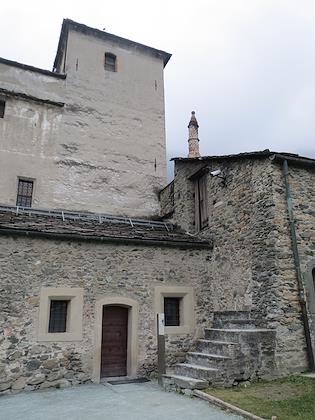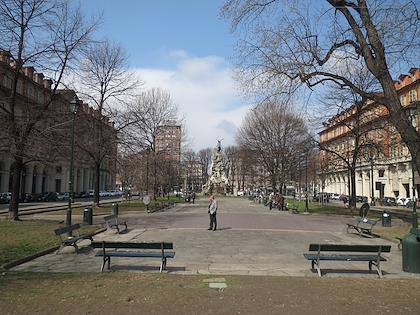 Our first stop was at Issognes Castle. It was a bust - you had to be part of a guided tour to get in, and the guide spoke almost no English. Plus, no photos once we got in.
In Torino.
---
---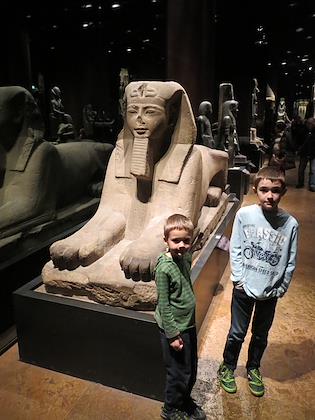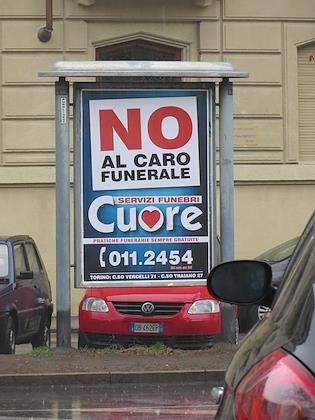 Eric took the kids to the Egyptian Museum while I was at our apartment, suffering from norovirus or something.
I thought this poster was interesting - it says "NO to expensive funerals!"
---
---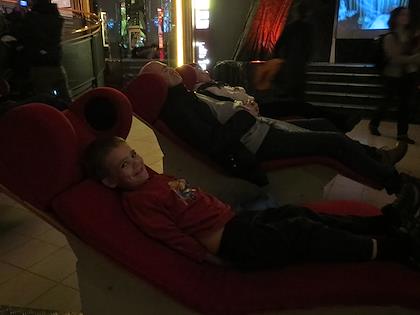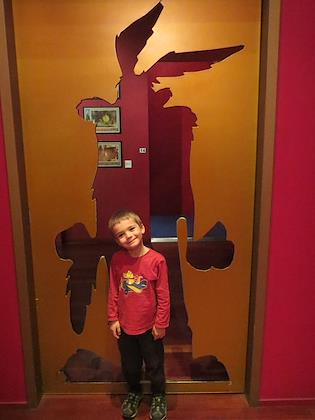 At the Cinema Museum in Torino
---
---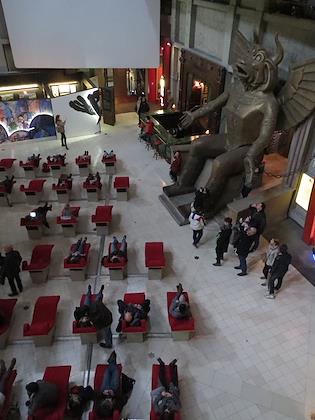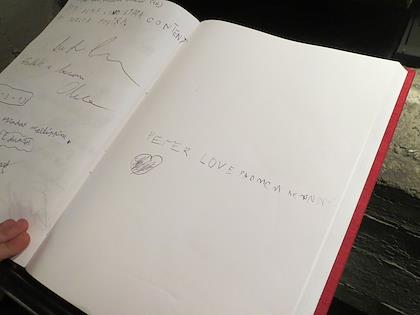 Peter signs the guest book
---
---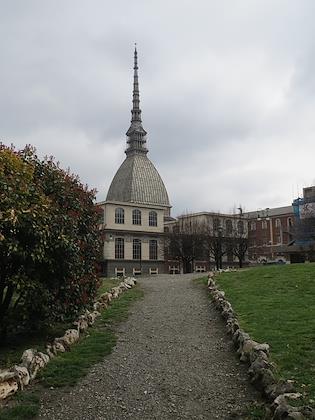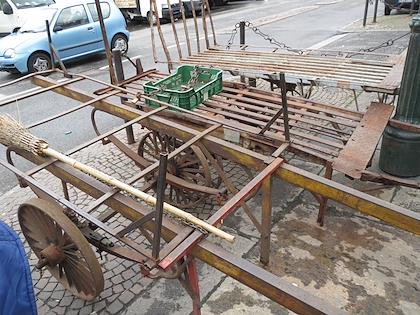 This is the building that houses the Cinema Museum. It's a former synagogue.
In the market. We bought some tasty fruit there, at much better prices than the supermarkets. These wagons look kind of archaic, but were in use.
---
---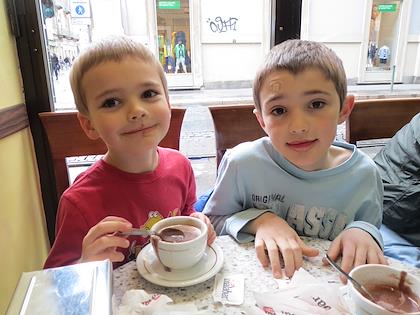 Interesting looking artichokes. Not sure I understand the price...it can't possibly be 10 for 1 Euro?
We stopped for hot chocolate at a cafe. It wasn't the hot chocolate we're used to, though - it was the same VERY thick, eat with a spoon chocolate with whipped cream on top that we got in Madrid.
---
---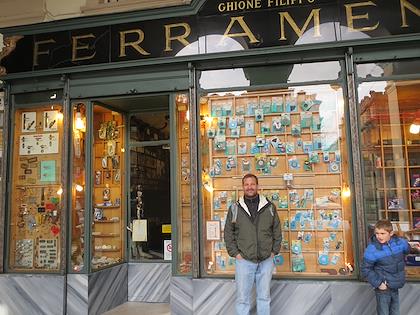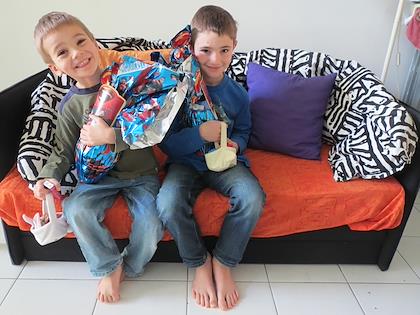 This fancy old-fasioned place is actually a hardware store
The kids got some chocolate eggs with surprises inside for Easter
---
---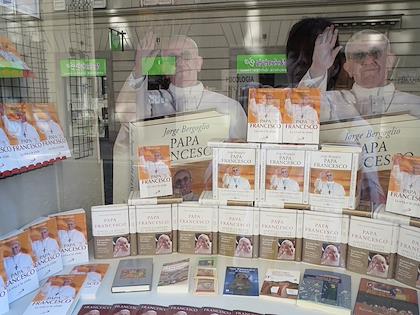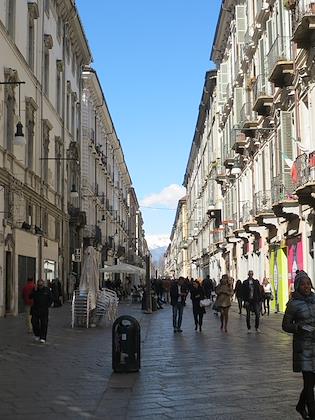 The new pope is a big deal here!
Via Garibaldi - they say it's the longest pedestrian street in the world
---
---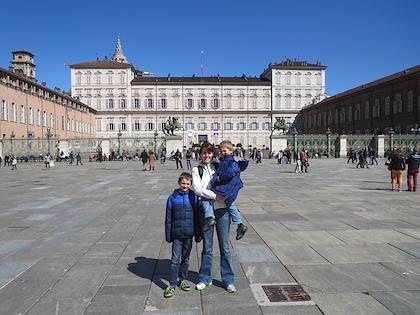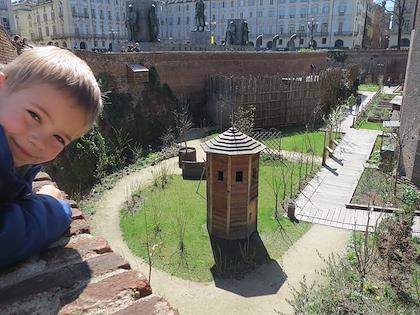 At the Piazza Castello
---
---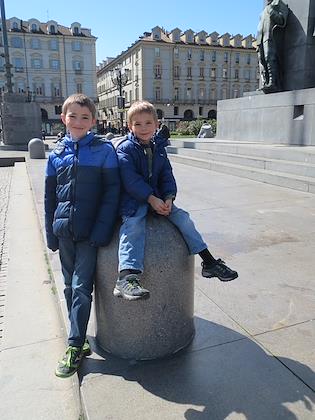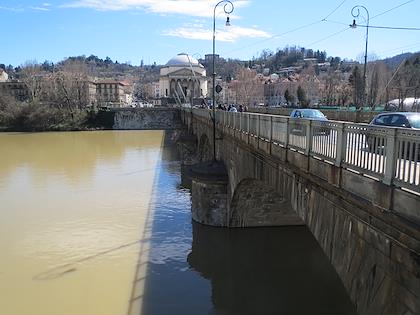 At the Po river. Previously you were able to take a boat trip (30 hours) to Venice from here
---
---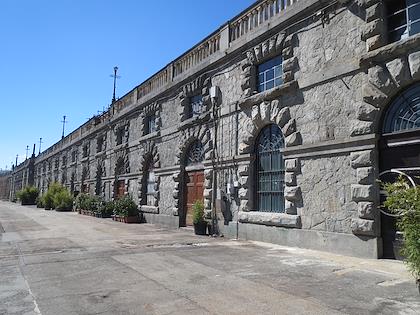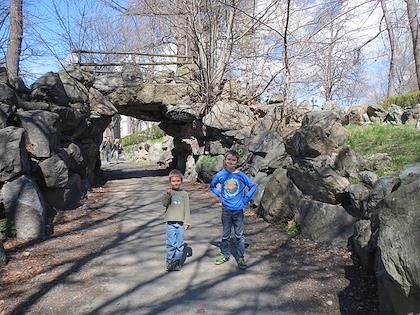 ---
---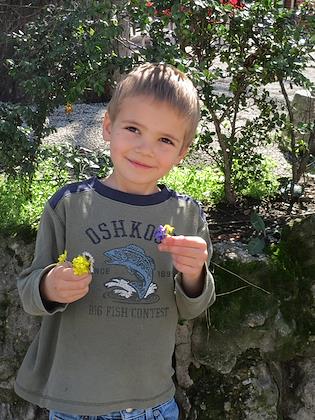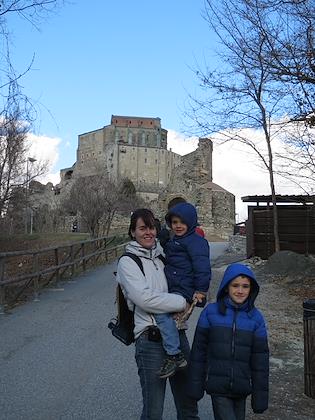 Peter got really into picking flowers everywhere we went.
At the monastery Sacra di San Michele, in Avigliana, built on a huge bluff. Supposedly this is where Umberto Eco got the inspiration for the book The Name of the Rose. Luckily it was a sunny day and we had some great views.
---
---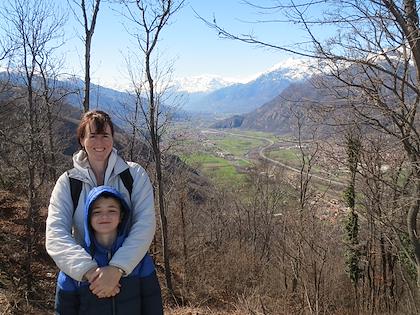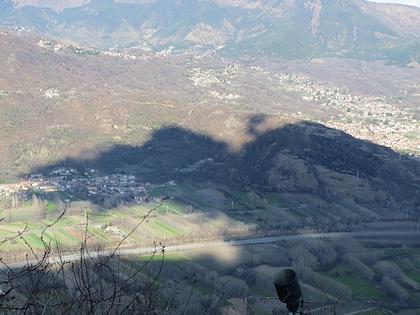 The kids and I thought this shadow looked a lot like a dragon