On our first day here, we walk through the Blumfield gardens towards the old city.
First view of the old city!
Archeological sites are everywhere. This was on our walk to the old city.
---
---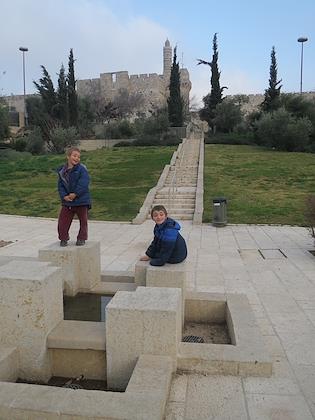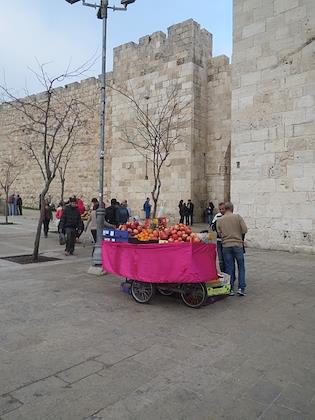 Many stands had pomegranates, they're juiced just like oranges
---
---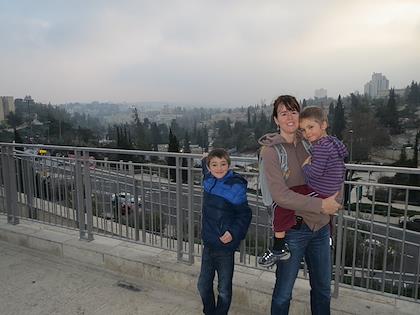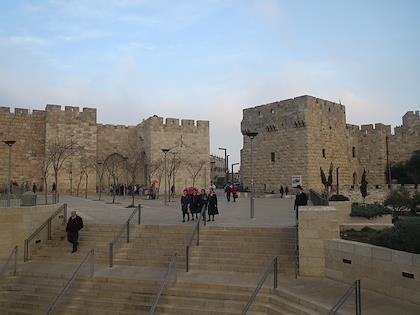 Jaffa gate
---
---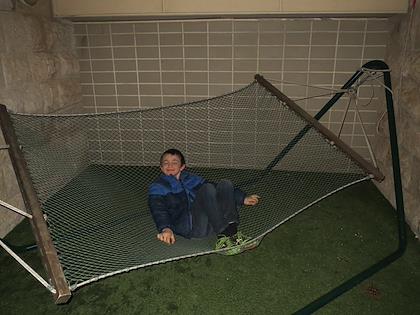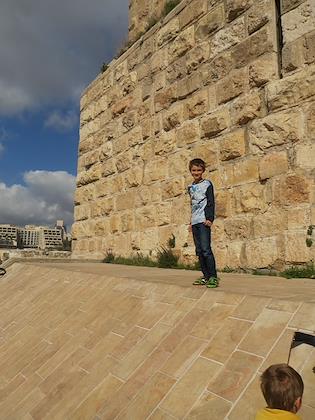 Back at the hotel. In the summer, hanging out on these hammocks would have been nice! It was a little chilly, though.
Walking on the old Ramparts
---
---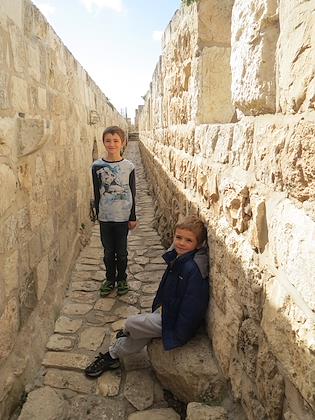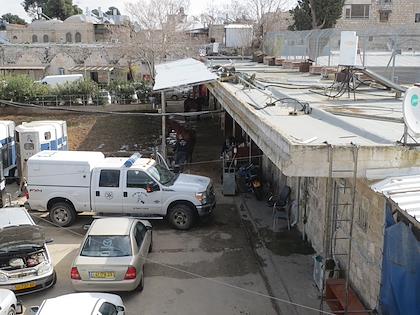 You get a view of the police stables from the ramparts
---
---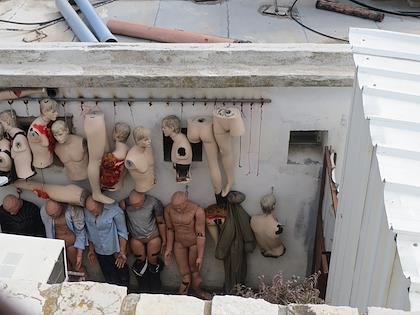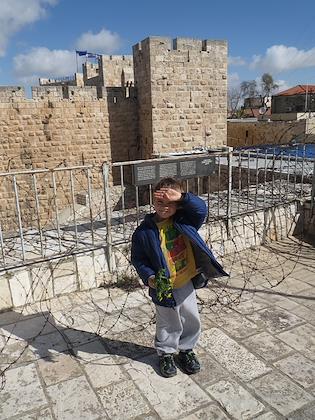 And...whatever the heck this is! Dummies for training purposes, I guess. Creepy.
Peter assiduously picked every flower he saw
---
---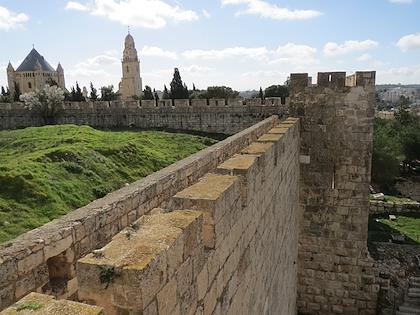 ---
---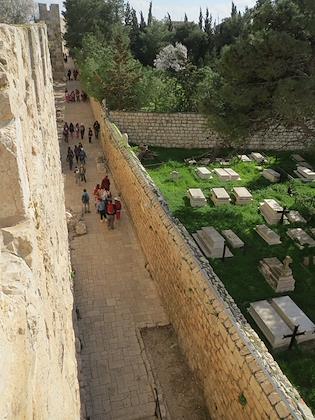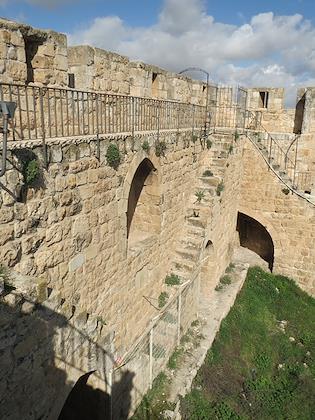 Just outside the ramparts was another path that looked interesting too
---
---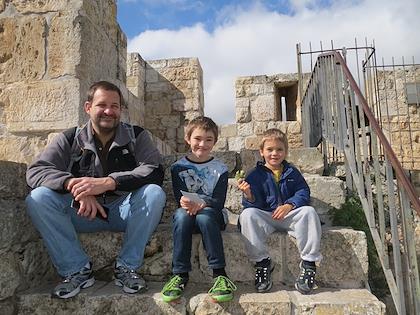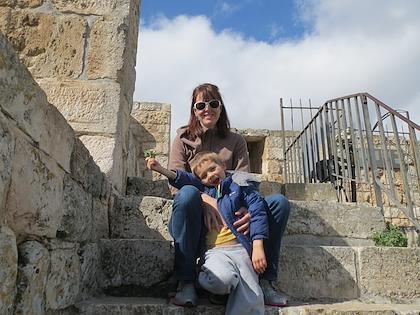 ---
---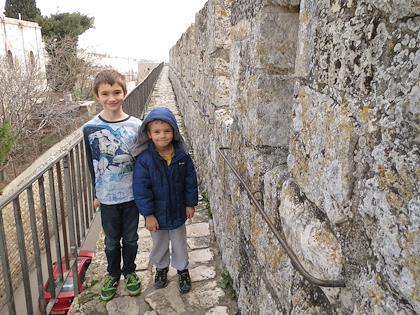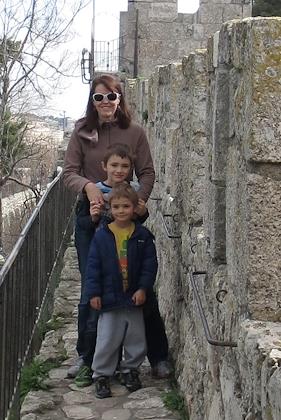 ---
---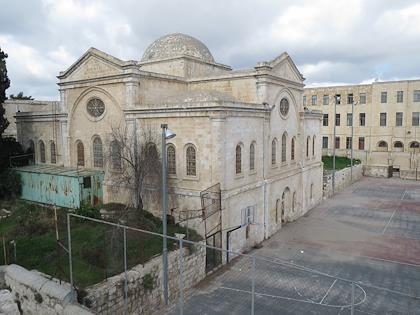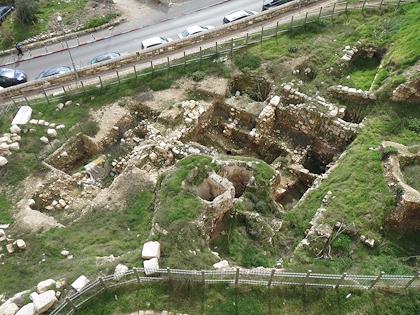 Some kind of abandoned school
Again - ruins and excavations everywhere
---
---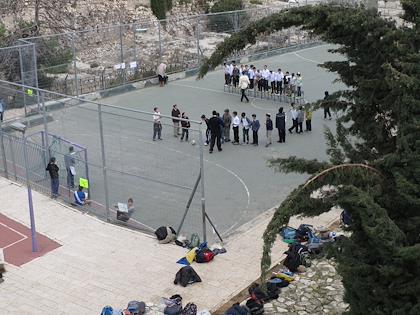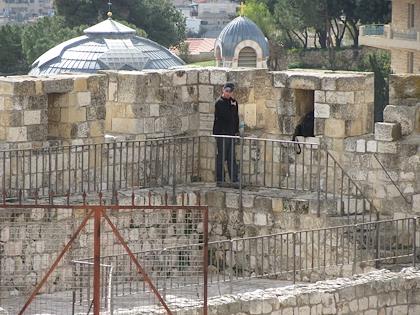 We walked past a huge group of orthodox kids playing some very energetic games on this playground.
Later on we saw a guy guarding them, further along on the city wall.
---
---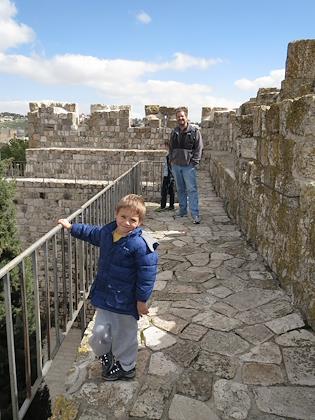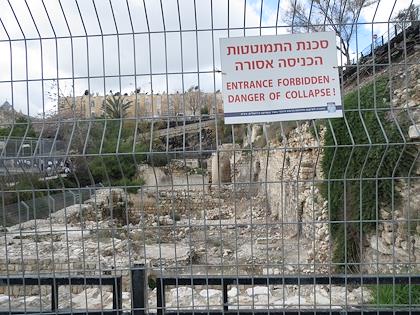 More ruins...