---
---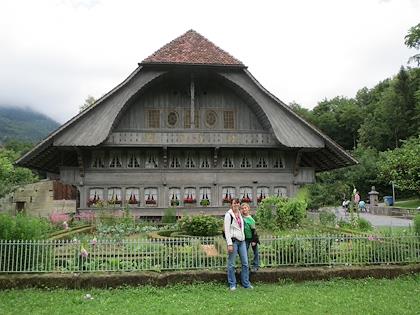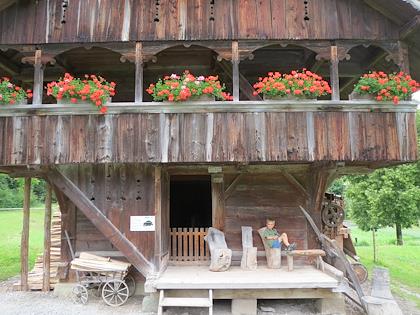 I like these chairs made out of curved stumps
---
---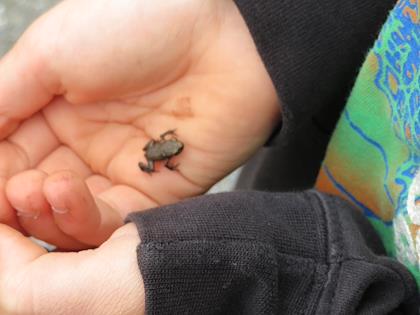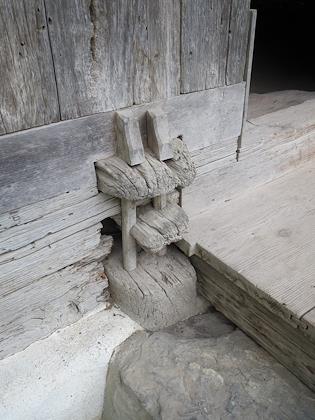 Actually the nail pounding was their second favorite - their favorite was finding a puddle full of tiny frogs
So many things were made out of wood only, no metal
---
---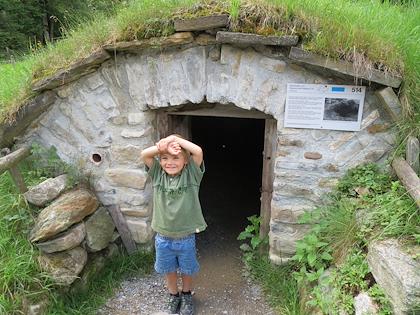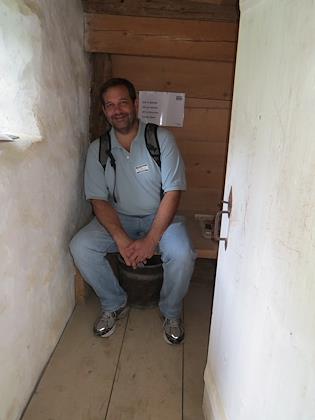 An old root cellar
And a "working" outhouse.
---
---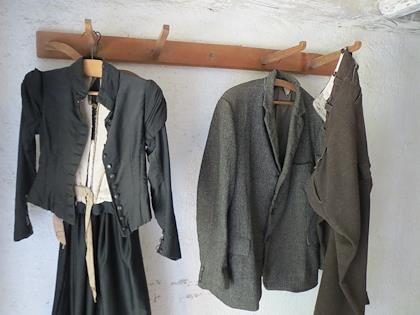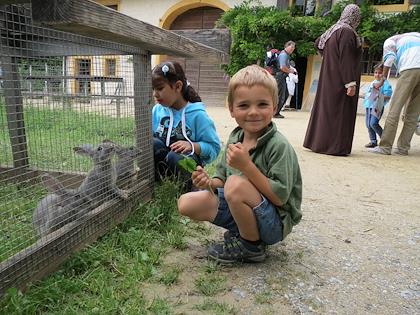 Before they had closets, this had to do. They had few enough clothes that it worked
The little bunnies loved dandelion
---
---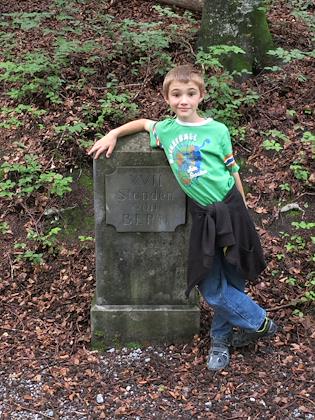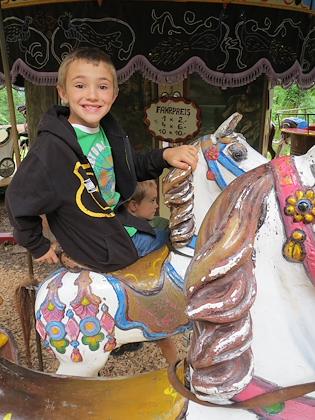 17 hours walk from Bern
Riding an old fashioned carousel, about a hundred years old
---
---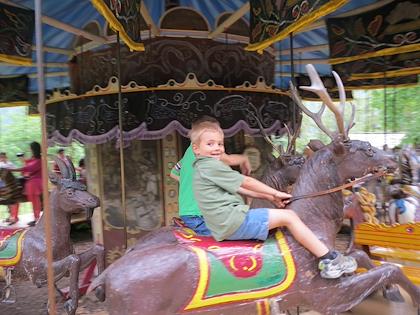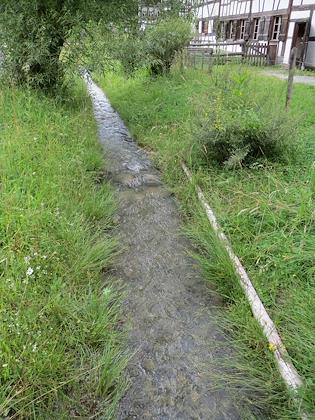 The stream from the mill
---
---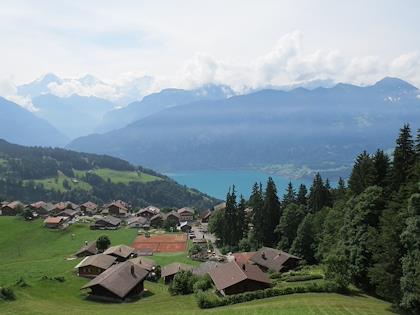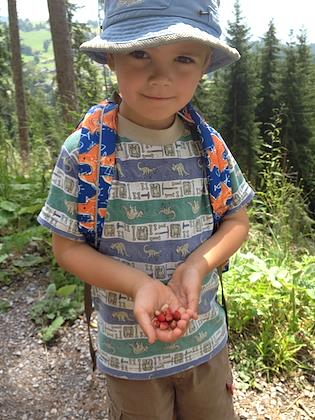 Taking a hike from Beatenberg
Thank goodness there were wild strawberries! They kept Peter going - he's not a big fan of hiking.
---
---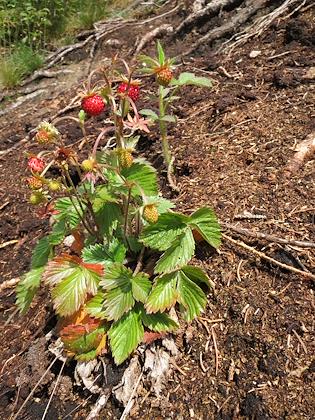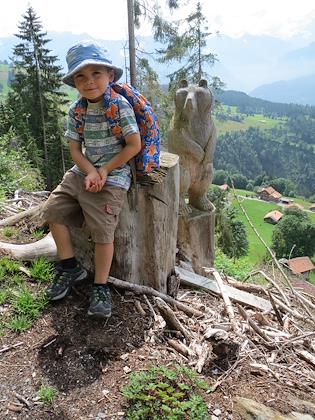 ---
---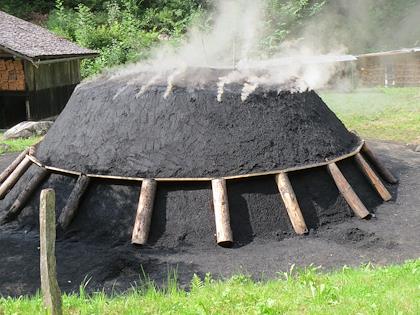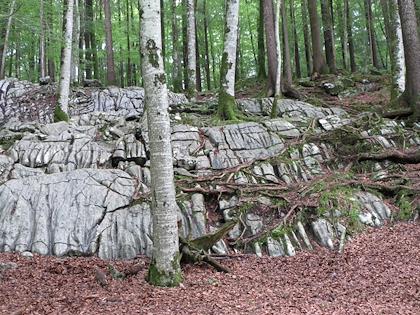 Making charcaol
---
---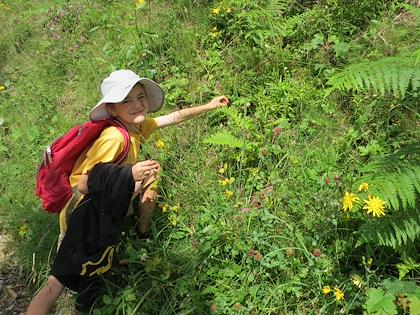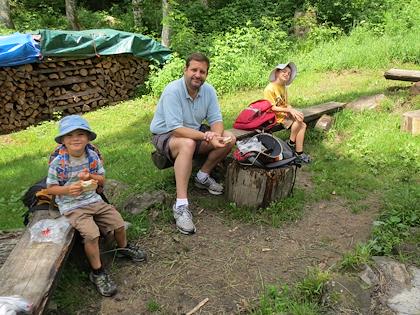 Lunchtime
---
---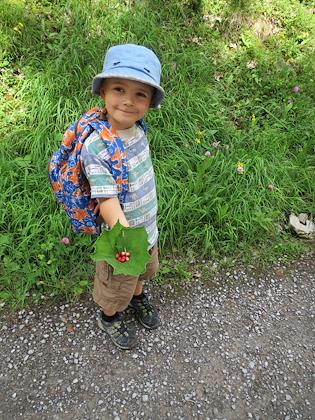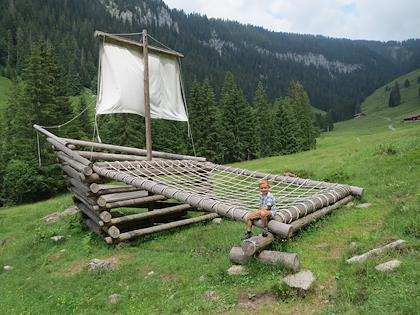 I made a little cup for Peter to hold his strawberries
This whole trail was meant to be very kid friendly, thus the little playgrounds scattered about.