---
---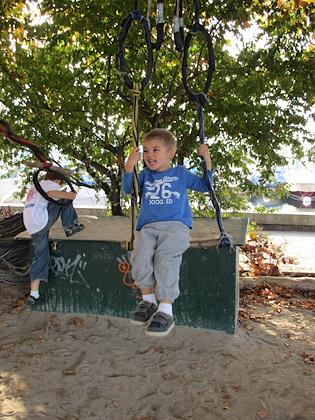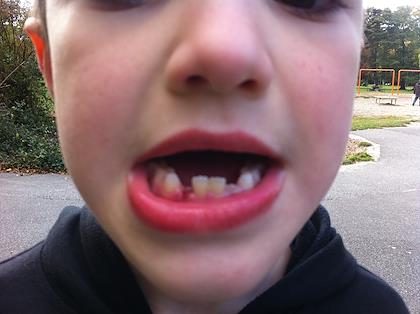 Kenny looses a tooth. Is there a tooth fairy that deals in the Swiss Franc? I think so ...
---
---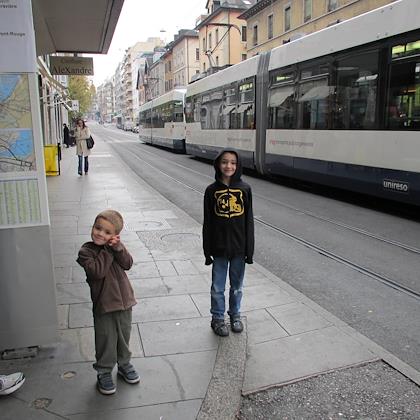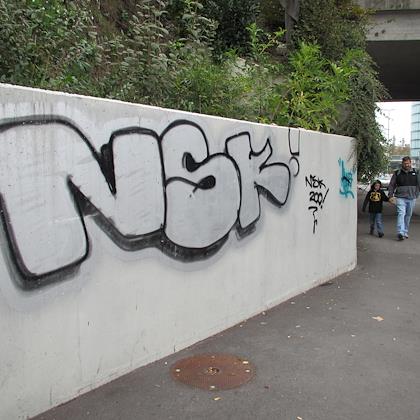 Checking out public transport. The tram is a quick way to get around.
Sylvia is surprised to find a lot of graffiti around the city. I guess this defines it as an urban center!
---
---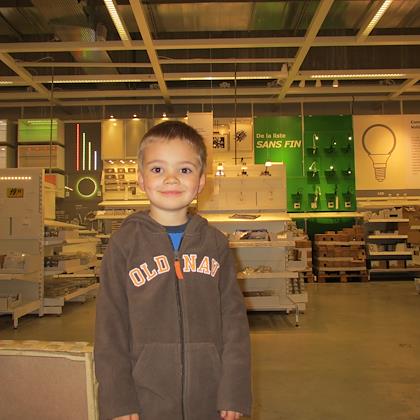 Checking out the local Ikea where we bought lamps for the kids to read in bed.
Can't leave Ikea without getting hot dogs!
---
---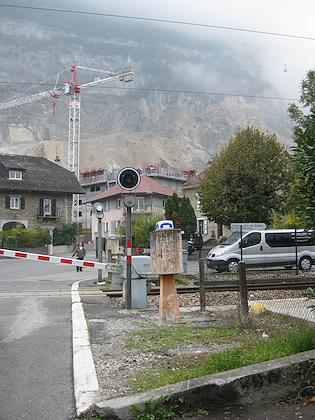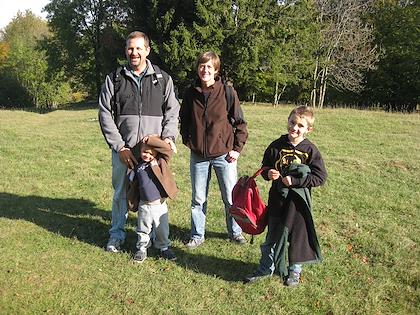 On the second weekend, we went to Le Salève, a small mountain in France, just outside the Geneva border. You can see the gondola in the upper right of this picture.
We went with Paige, a work colleague from Expedia.
---
---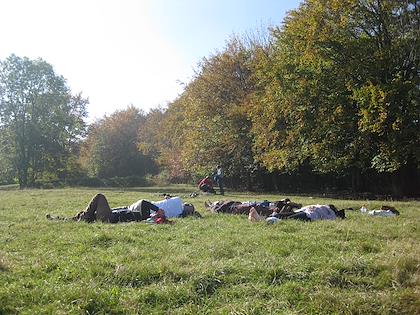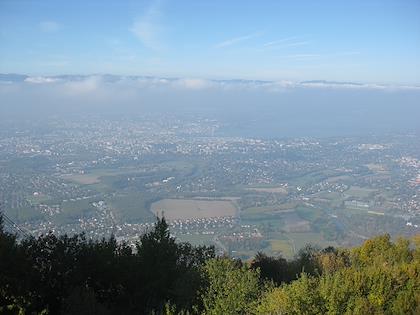 A meadow near the top.
As the afternoon wore on, the clouds started to clear.
---
---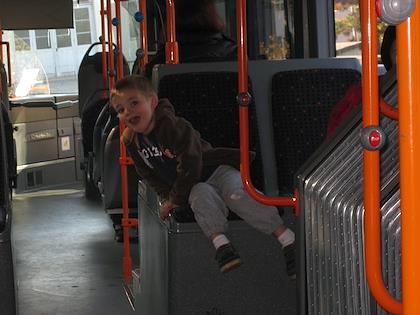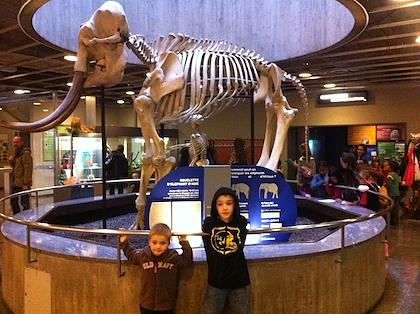 On the bus going back home.
Visiting the Natural History Museum near the apartment. Great selection of stuffed animals.
---
---