---
---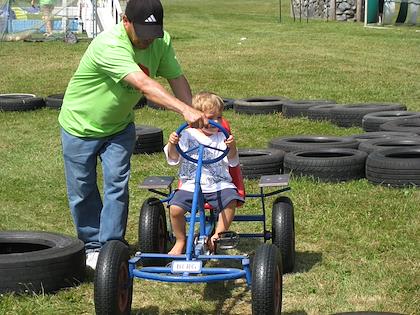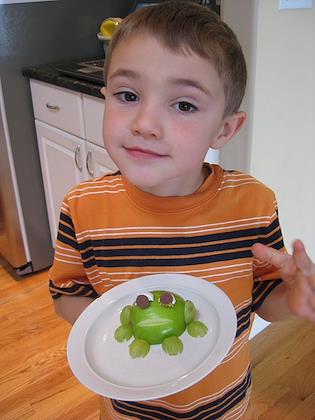 Making a green apple frog, with grape toes.
---
---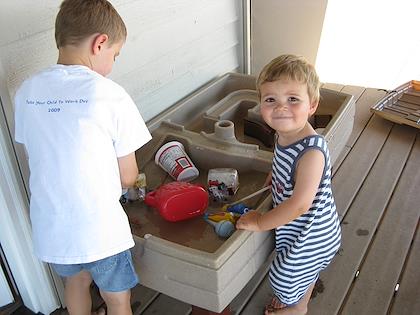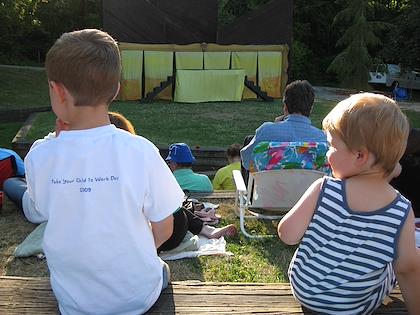 Playing with the water tray on the deck
We went to a Shakespeare play at Luther Burbank park on Mercer Island. The kids were pretty good (we took lots of snacks - I think that was the key!)
---
---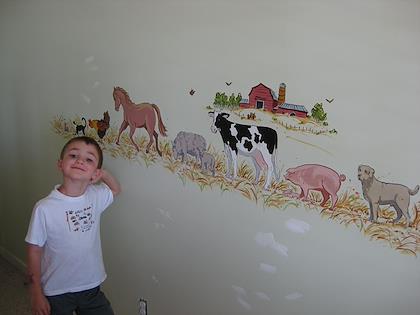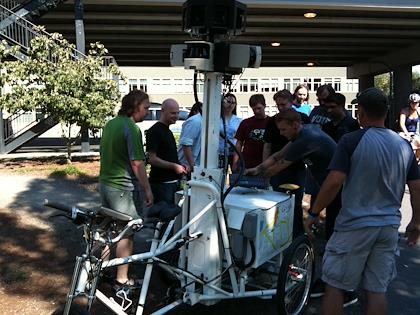 Preparing to paint in the kids room - unfortunately it covered up the beautiful murals that Ann painted for the kids.
This is the modified bicycle that Google Maps is using to get pictures of areas such as parks, where you can't take a car.
---
---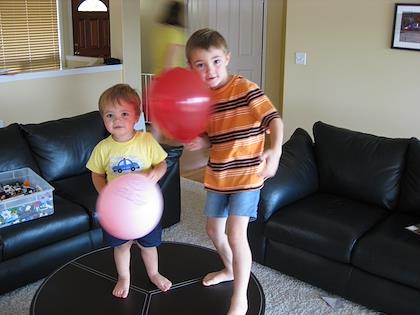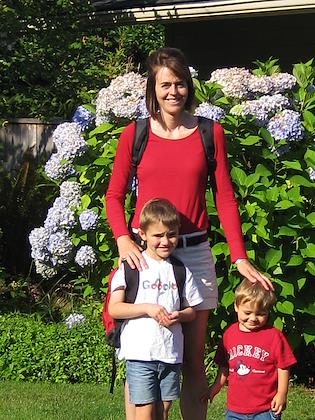 Ballons were a big hit in our household - Kenny can blow them up by himself
Kenny and I did a hike from our front stoop, down the roads and paths through our neighborhod, down to Coal Creek Parkway, and up another trail from there, where Eric and Peter met us. We got the idea from the Weist family. Now whenever we drive by a certain dip on Coal Creek Parkway, we remember crossing it on our hike.
---
---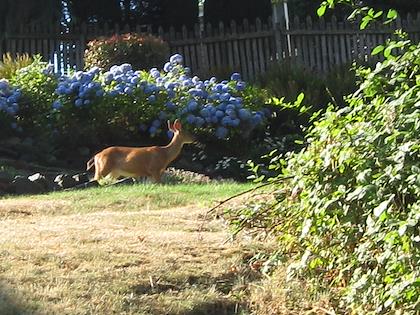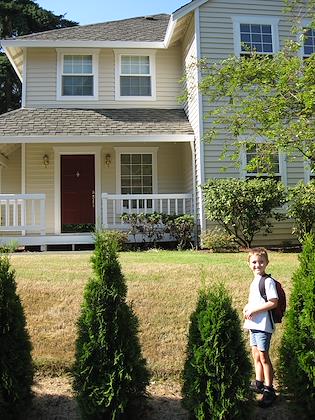 Kenny spotted this deer
The Tan's house
---
---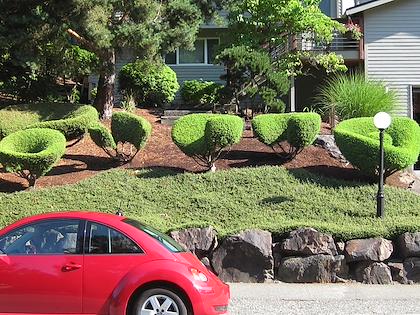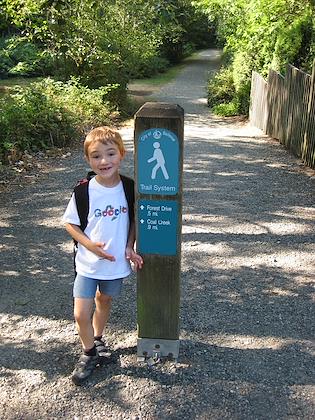 Interestingly trimmed shrubs
The beginning of the trail
---
---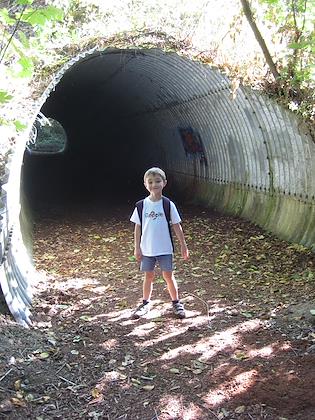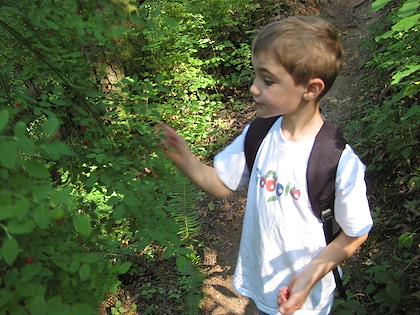 A tunnel under Forest Drive
We found a great huckleberry bush
---
---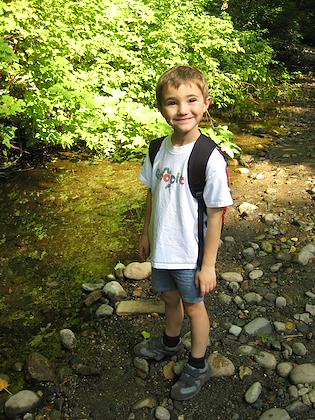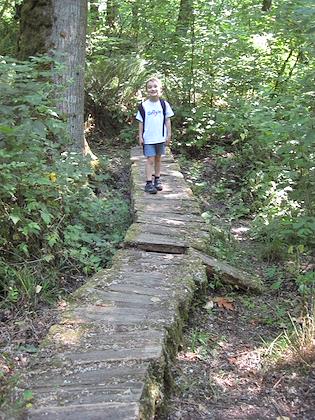 The creek that we followed
After crossing Coal Creek Parkway, there were lots of old-looking bridges
---
---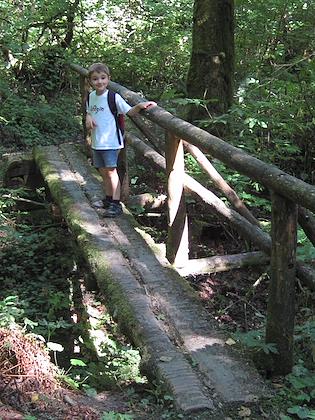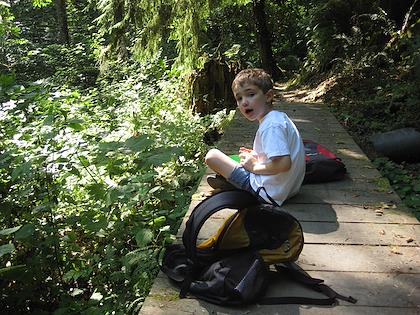 Snacktime
---
---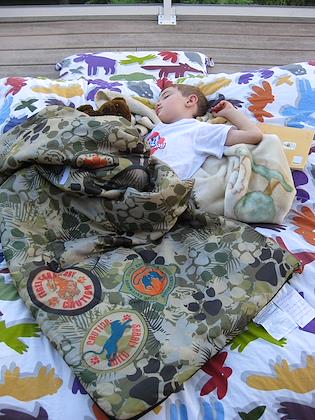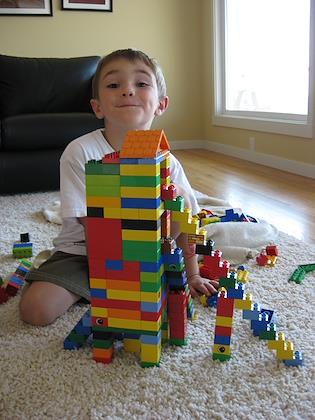 Sleeping on the deck
The big bag of Duplo legos that I got from a garage sale have proven to be a big hit