---
---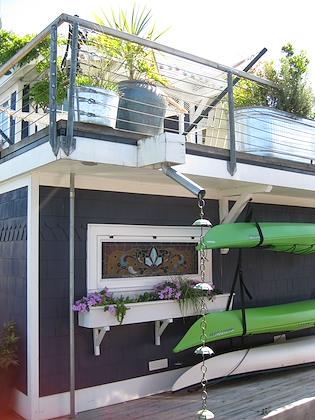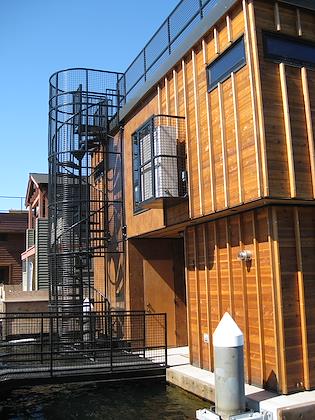 Lots of them had rooftop decks
Eric and I kayaked by this houseboat recently...
---
---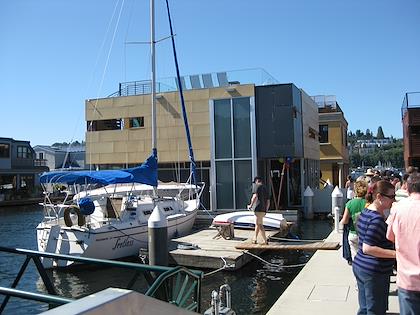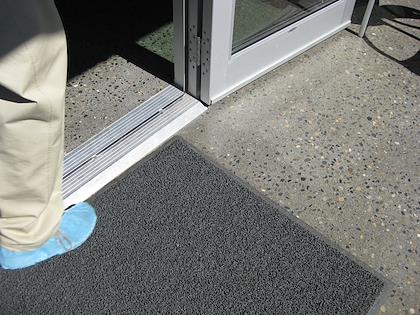 This houseboat was the one on the tour. There was quite a line of people to get in, since there was so much to see there. It was a very expensive luxury houseboat, with lots of interesting features (like a basement).
I really liked the floor - polished concrete with rocks in it. It looks inexpensive, but according to the architect of the house (who was there) it turns out it's actually very expensive. Funny...normally you want to have something that is inexpensive, that looks expensive.
---
---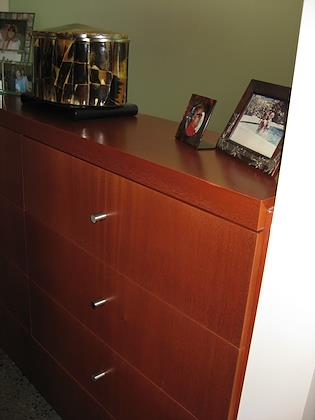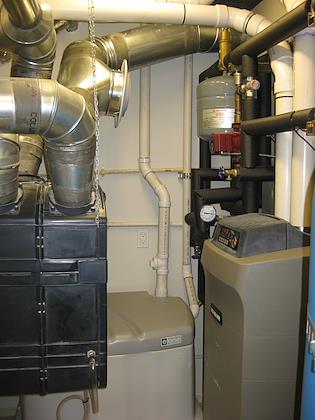 Very fine finishes everywhere
This was in the basement. Hard to believe, a houseboat having a basement. I guess it's basically just a boat, really.
---
---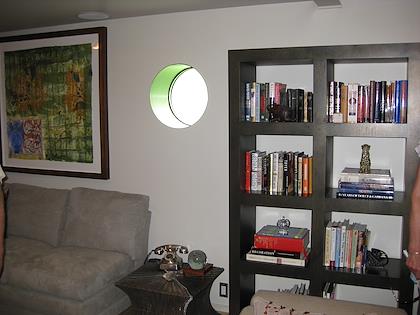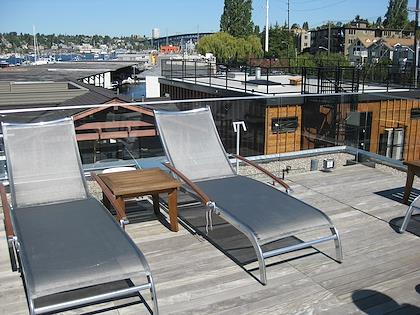 And this is the porthole in the basement
The rooftop deck of the really expensive boat...
---
---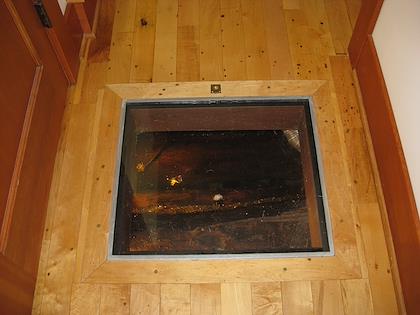 I like the look of steel commercial-style exteriors.
This houseboat had a window down to the floats
---
---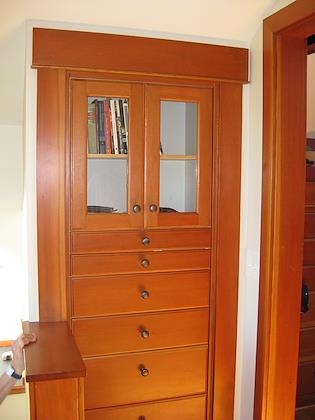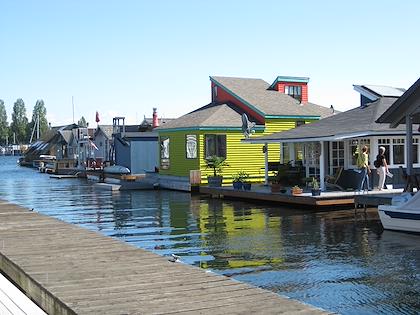 Very nice built in cabinetry
---
---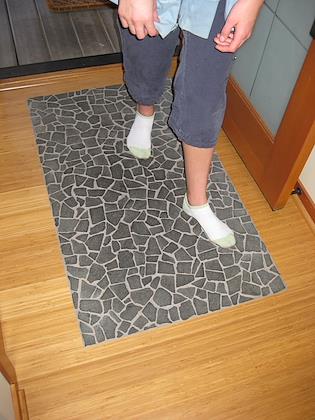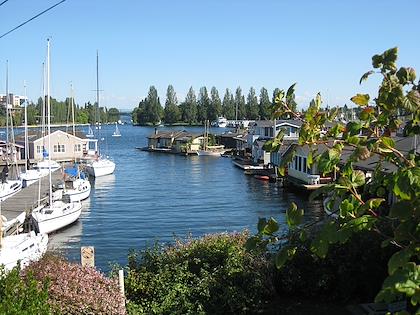 Interesting entryway "rug"
---
---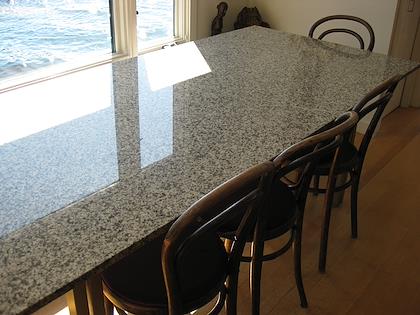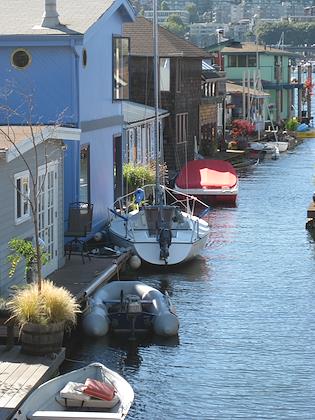 One of the houseboats had a granite slab made into a table. I like the durability, classic looks, clean lines. But it must be a pain to move!