---
---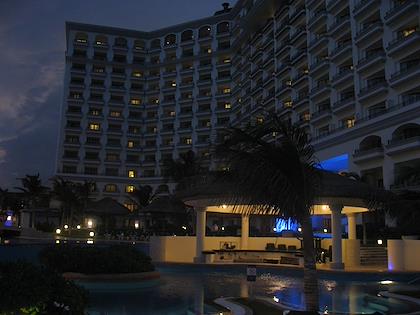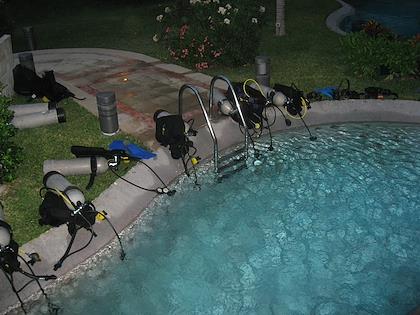 Our hotel (JW Marriott) from the back
There was a particular pool at our hotel that was used only for scuba lessons
---
---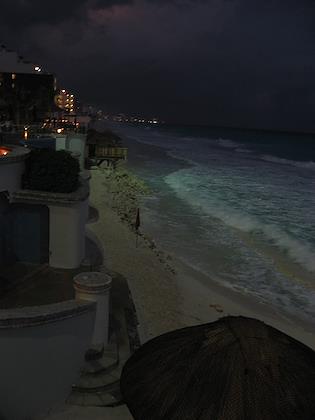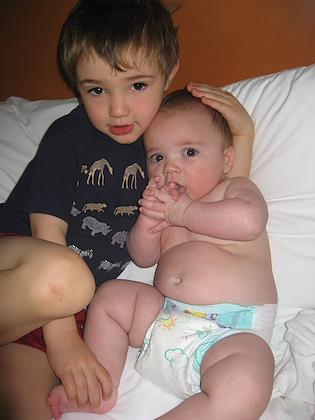 Our hotel had close to no beach, unfortunately. Good thing the pool was great.
Peter and Kenny in the hotel room
---
---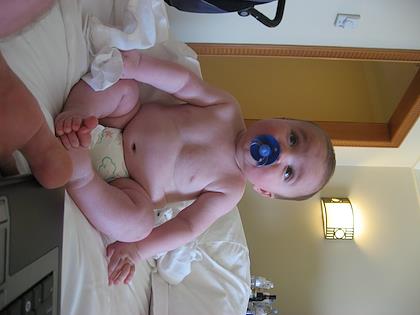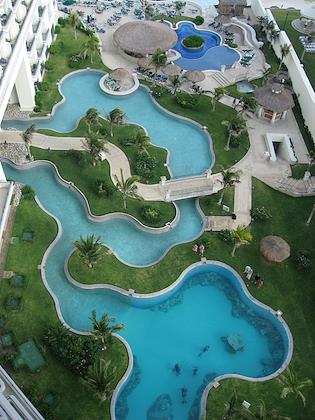 The scuba pool from above
---
---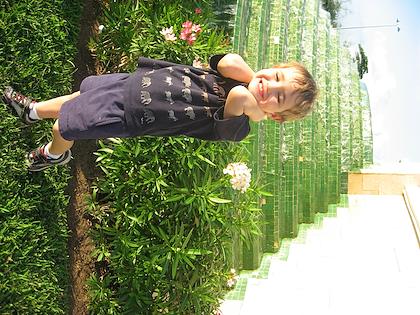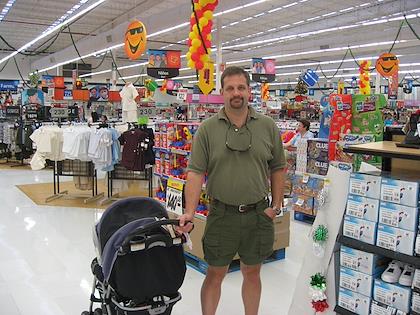 At the entry to our hotel
At the local Wal Mart. Selection wasn't nearly as good as an American Wal Mart. Also - there were tons of sales clerks around, standing in front of the merchandise - the only thing I can think of that they were doing was guarding it.
---
---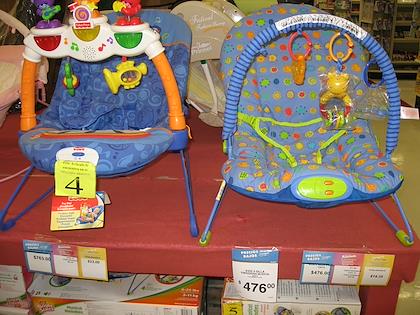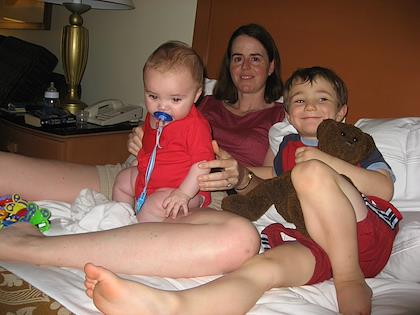 We have both of these 2 bouncy seats for Peter. They're so much more expensive in Cancun - almost twice the cost.
Hanging out at the hotel
---
---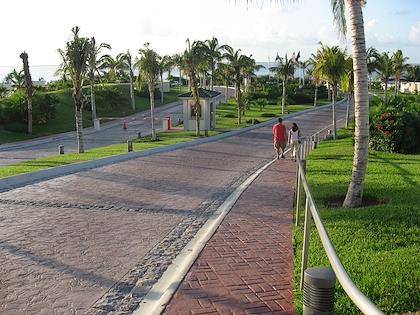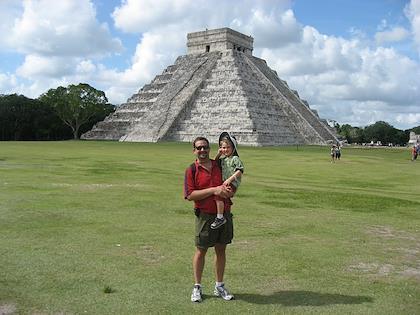 Taking a walk down to the main strip. It wasn't very pedestrian friendly.
Eric and Kenny went to Chichen Itza