---
---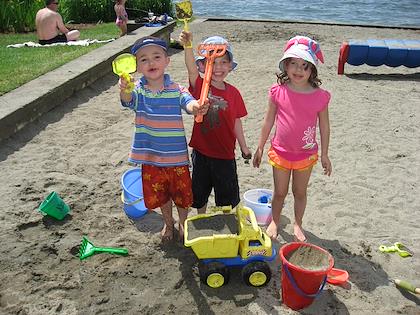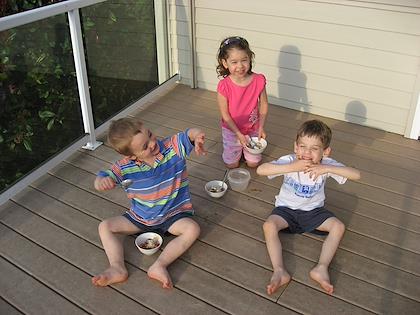 Dessert on the deck
---
---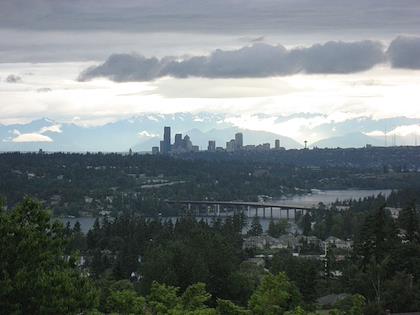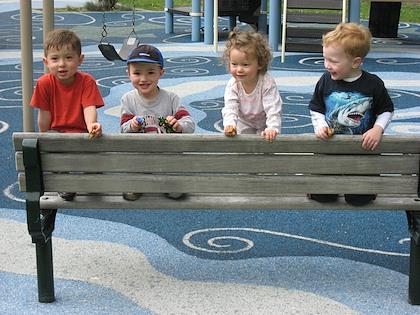 In this view shot of Seattle from our house, you can see the foothills before the Olympics. They're usually not visible.
At Forest Hill park with some friends - from the left, Kenji, Kenny, Kimi, and Jack
---
---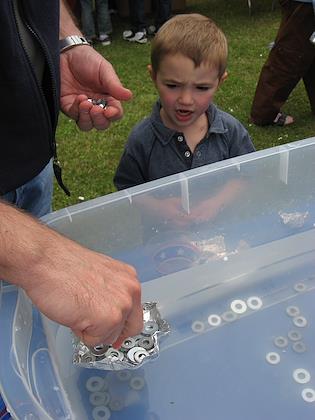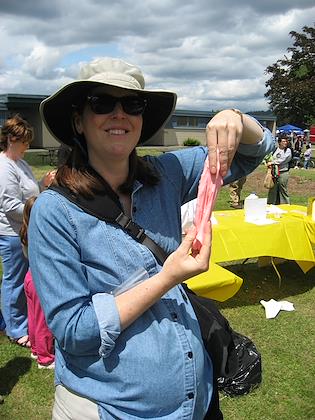 At the "Concrete Canoe" competition on Lake Sammamish. First time I've heard of concrete canoes. It's a competition participated in by the engineering department of many universities. They had some activities for little kids - in this one, you make your own little boat of tinfoil, and then see how much you can load in it before it sinks.
Creating "slime" with white glue and borax
---
---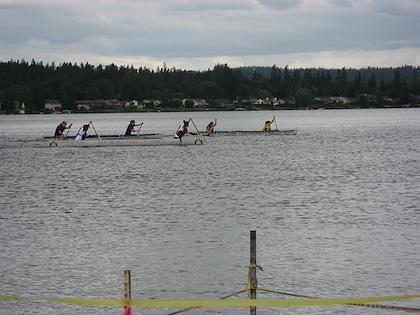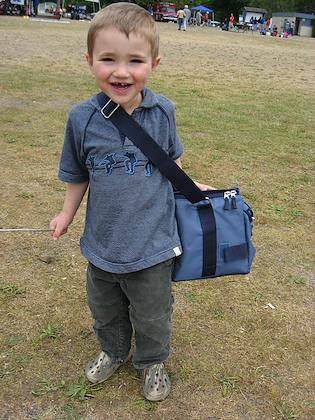 The concrete canoe races
Kenny carrying the picnic bag by himself
---
---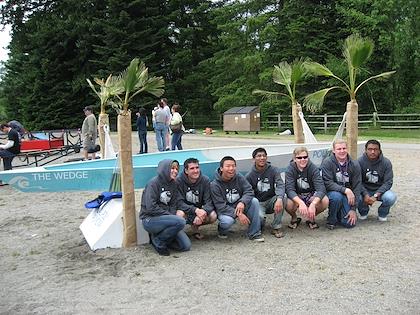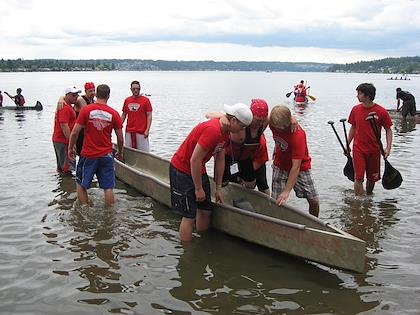 One of the teams
They had to be very careful climbing in...
---
---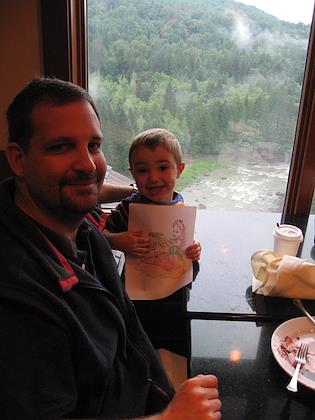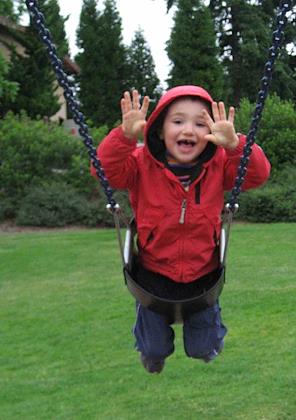 Lunch at Salish Lodge
Look ma, no hands!
---
---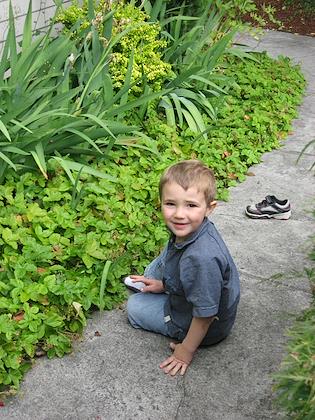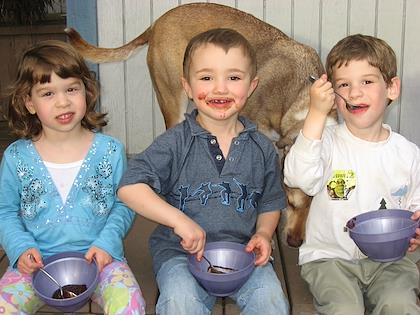 Picking strawberries in the front yard
Pudding with Benji and Marina
---
---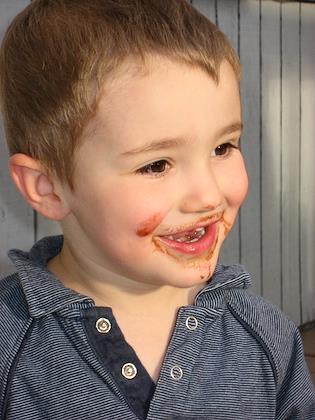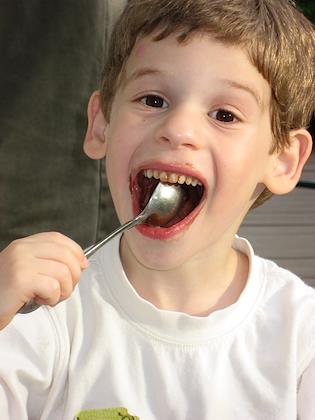 ---
---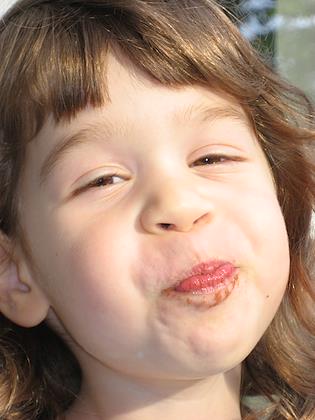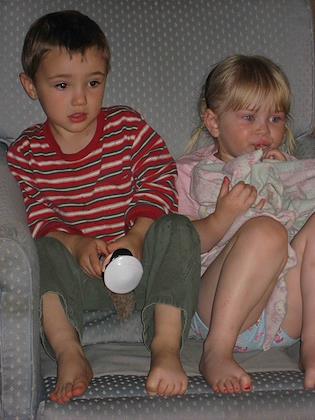 Hanging out with Rochelle