---
---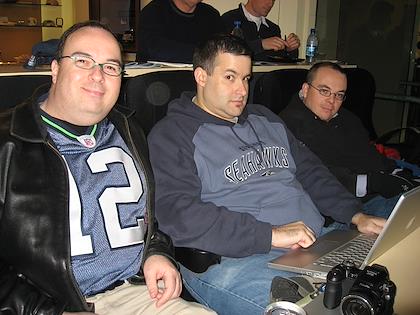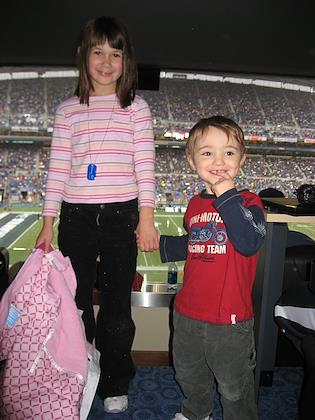 At the football game with John and Dinarte
Hannah and Kenny
---
---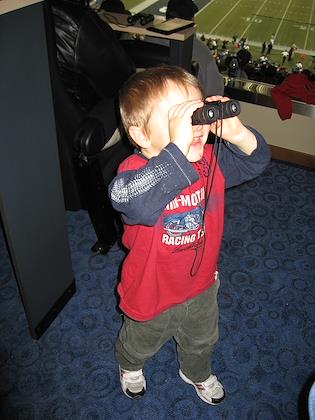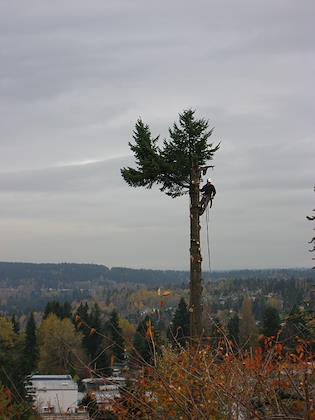 Checking out the game with binoculars
Cutting down the tall evergreen tree in a neighbors house.
---
---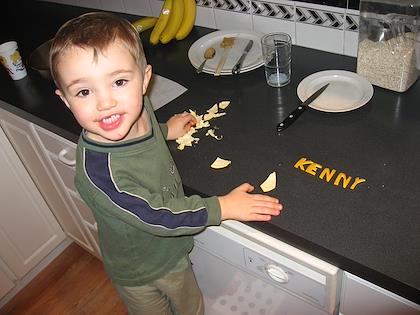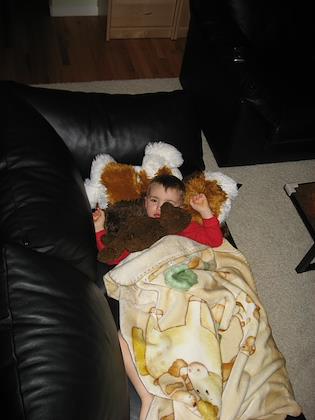 'Kenny' in orange peel
Kenny was sick over Thanksgiving, and spent 3 days on the living room couch
---
---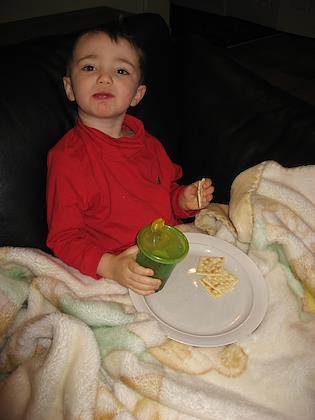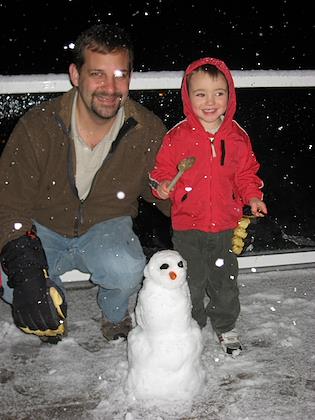 Recovering
A snowman on the deck
---
---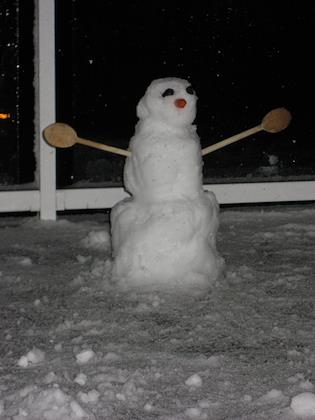 Decked out with wooden spoon arms...
Kenny with daddy's gloves
---
---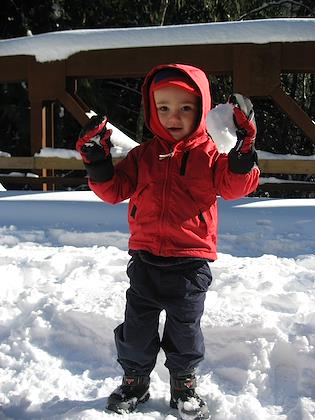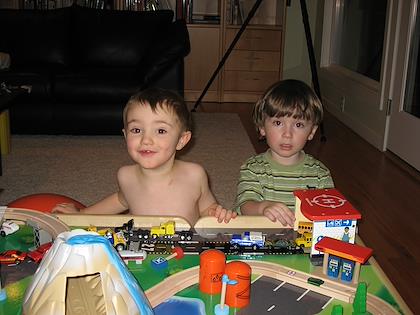 Out in the snow along I-90 with Benji and Marina
A visit from Bonnie and Jake, our former next door neighbors
---
---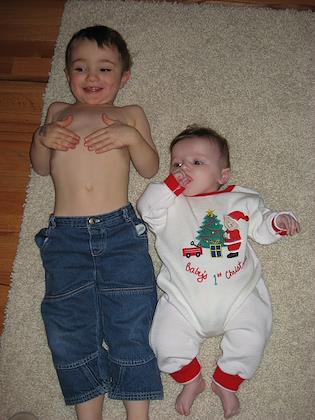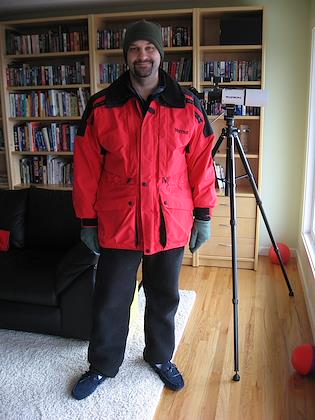 Kenny and the newest addition to their family, Marie!
Windstorm 2006! The power went out for about 18 hours at our house, because of a massive windstorm. We were lucky, though. For some people in the area, the power was out for days! The Eastside was particularly hard hit. The temperature went to 57 degrees inside, so we bundled up.
---
---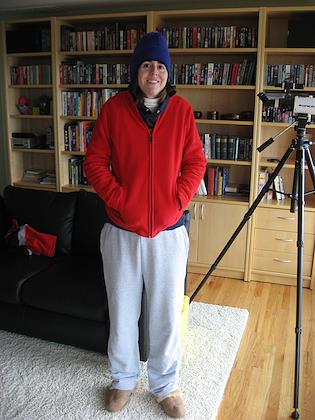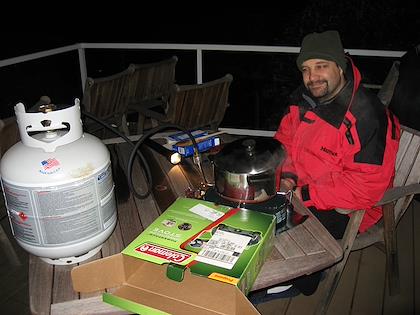 Cooking macaroni and cheese outside using a burner and the propane tank from our grill.
---
---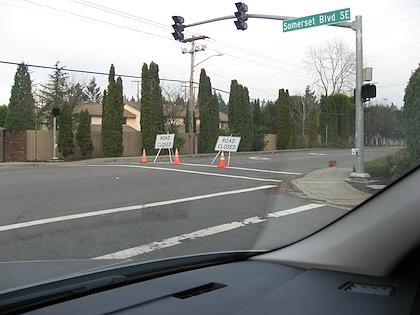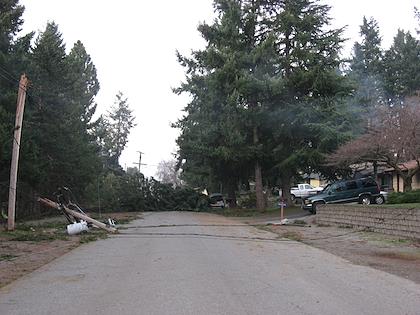 Newport Drive, towards the library, was closed for many days
This is the road that goes by Tyee Middle School