---
---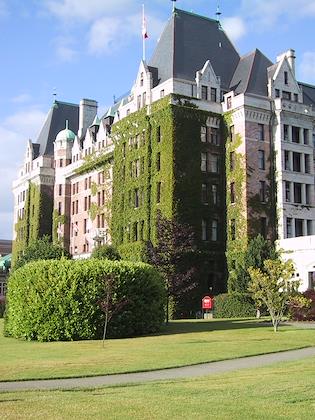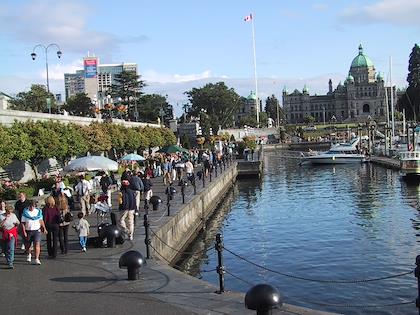 The Empress Hotel, a landmark in towntown Victoria.
The inner harbor, looking over to the parliment.
---
---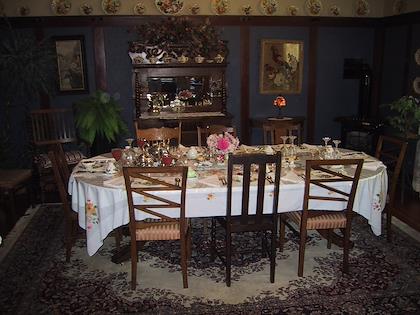 The breakfast room at the bed and breakfast. This is how I imagine people lived in Victorian times, in houses packed with delicate knick-knacks.
The bed and breakfast was full of antiques. This chair would be a good one to reproduce in miniature.
---
---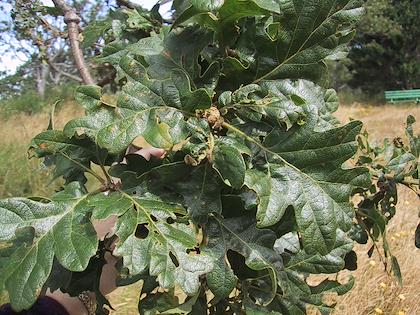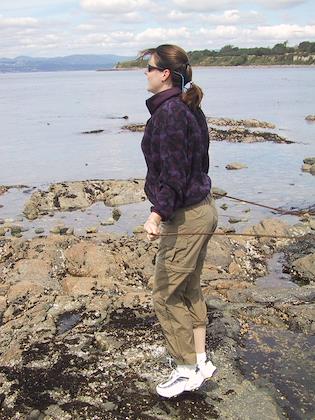 Leaves of the Garry Oak tree, native to the area. The leaves seemed less chewed up by insects on the Gulf Islands.
Jumping rope with a strand of bull kelp.
---
---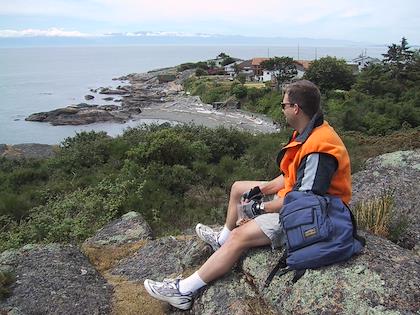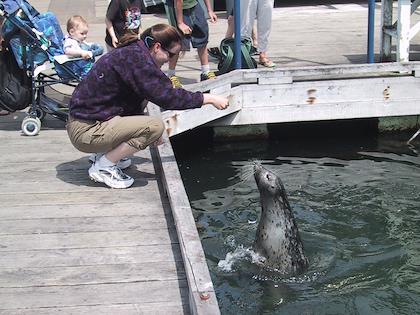 There was supposed to be a geocache here. We had no luck in finding it, though.
Seals at the Oak Harbor marina. They were very interested when I pretended to have some fish in my hand for them.
---
---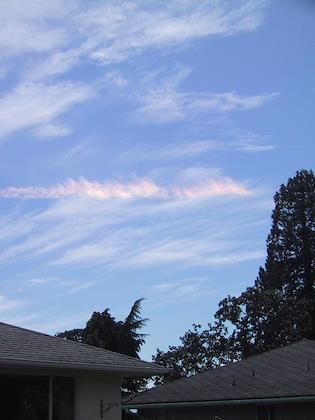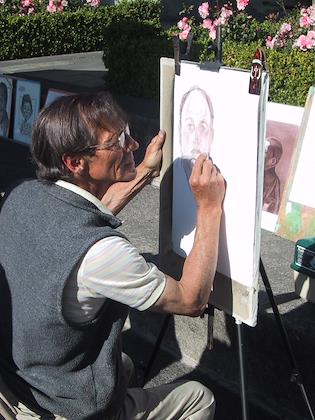 A cloud that looks like it has a rainbow painted across it.
A sidewalk artist drawing his subject. They seemed pretty reasonable - $20 CDN for a decent looking portrait.
---
---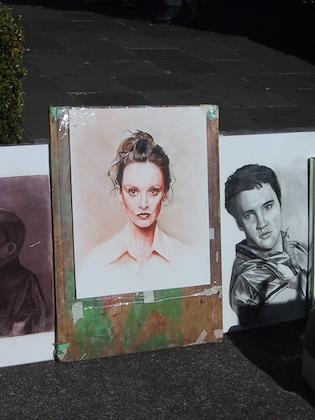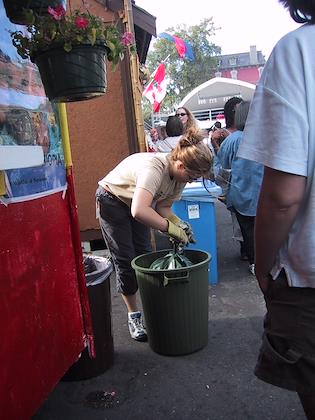 This portrait reminded me of my friend Victoria
What a waste of time and energy. This woman had just finished sorting out a bag of garbage at a craft festival, fishing out the plastic bottles from the rest of the trash. I imagine the bottles were probably worth about a tenth of a penny.
---
---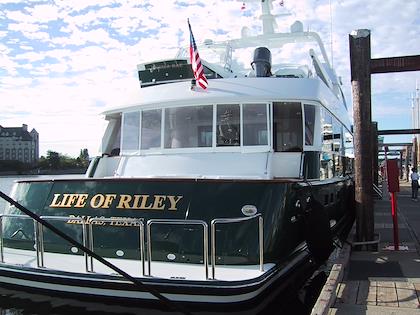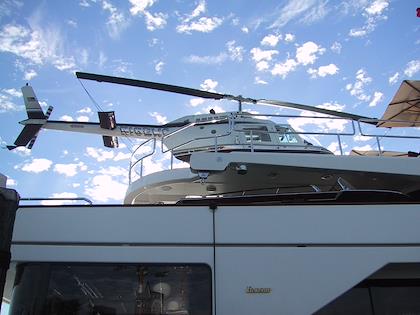 We walked around the harbor looking at some of the very impressive boats docked there.
This one had it's own helicopter.
---
---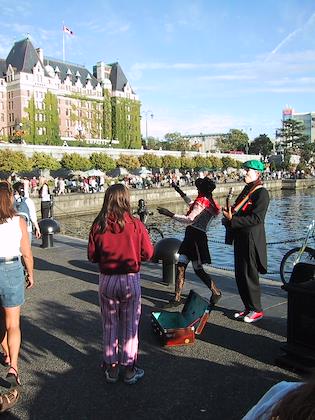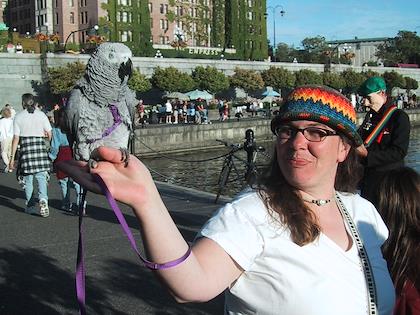 More street life
---
---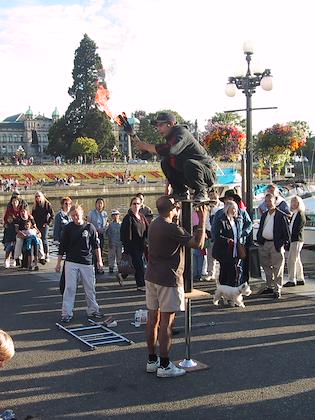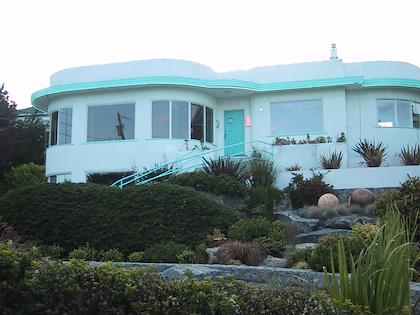 This guy did an act that combined skateboarding, and balancing with juggling torches. Unfortunately the torches had gone out before he got a chance to juggle them.
An art deco era house.
---
---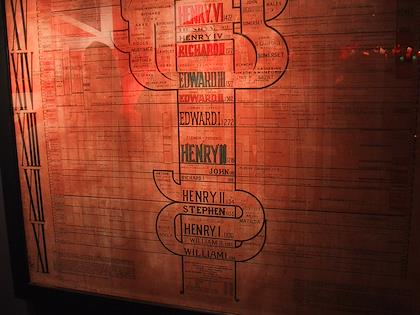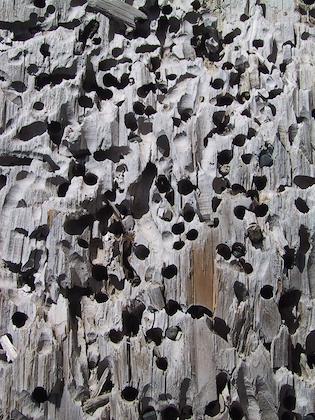 Eric was very interested in the royal geneology charts at the museum
Found this worm-eaten log on a beach on the way to Port Renfrew.
---
---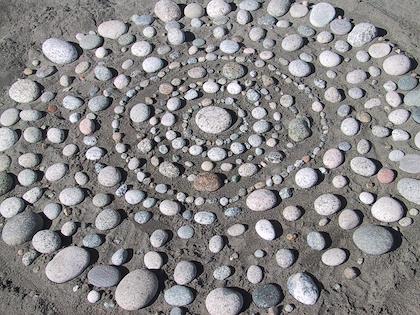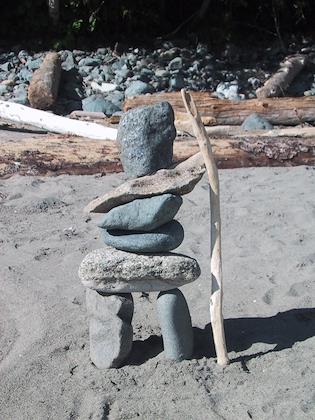 ...also this stone mosaic must have been made that same morning.
and this cute little lady too!
---
---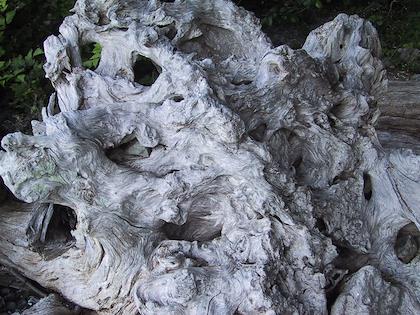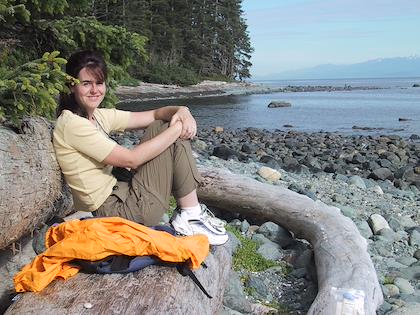 Root of a fallen tree.
Along the beach.