Alex, Juanita, Tom, Eric and I went out to a Vietnamese restaurant - I ordered a basil seed drink that I didn't like all that much. Very interesting texture, though. We were celebrating Juanita's birthday - she's just one day older than me.
---
---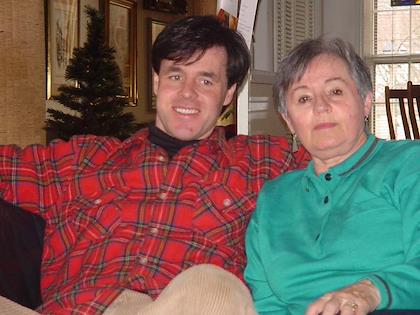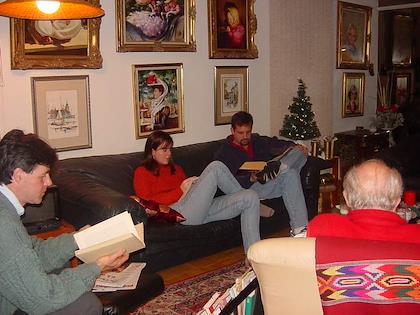 Christmas Eve we spent with my mom, Les, and Tom.
---
---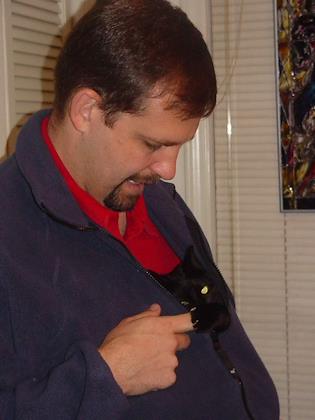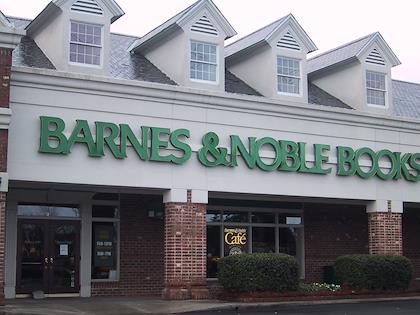 Eric playing with Kormi
This stucco job in the South Park area was one of my father's biggest, back when he was doing stucco work.
---
---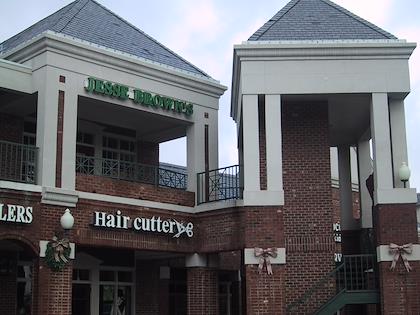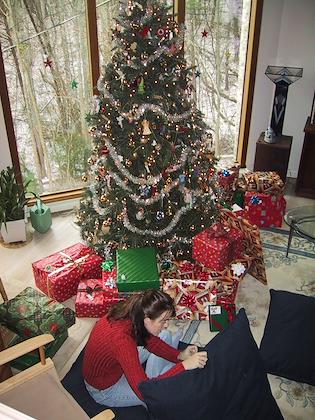 December 25th we drove to Asheville to spend the rest of our time with Eric's family. We actually got some snow, which you can see on the ground outside!
---
---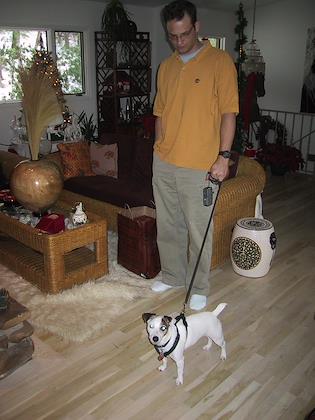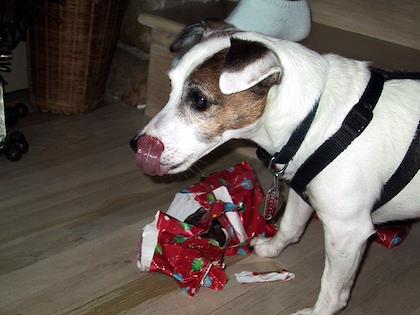 Kevin with Jessie.
Jessie got some presents as well.
---
---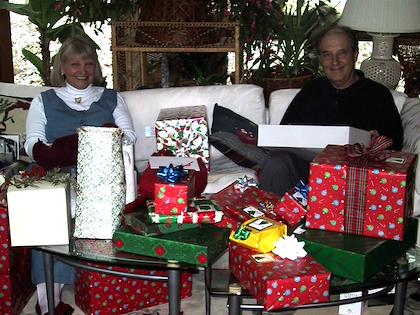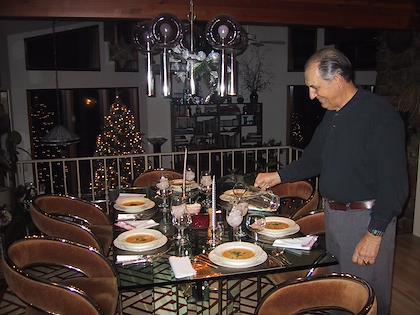 Eric's parents Ann and Ken behind a wall of presents.
---
---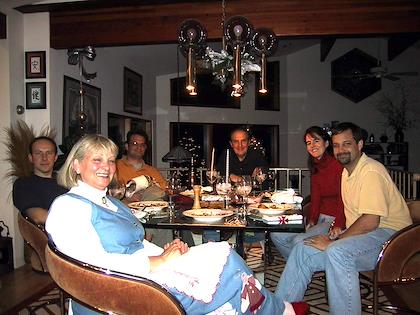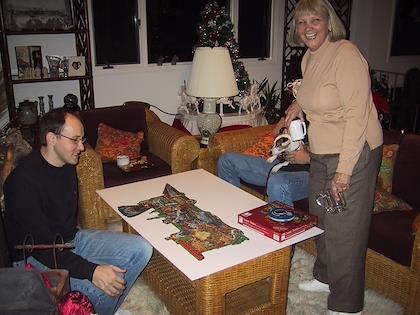 For dinner that night - Beef Wellington. This picture was taken on our new tripod, a gift from Kevin.
Working on a train jigsaw puzzle - actually, Ken's gift.
---
---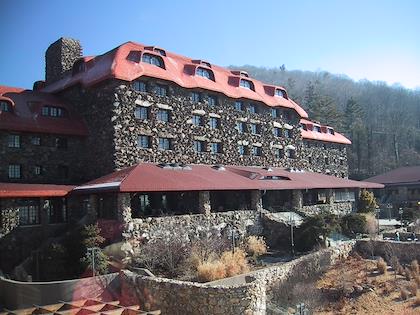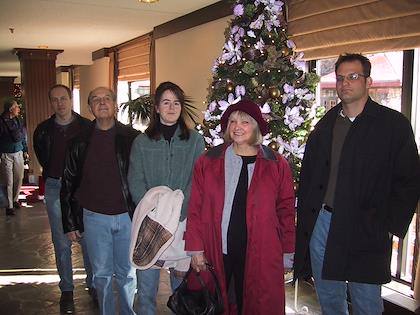 Visiting the Grove Park Inn
---
---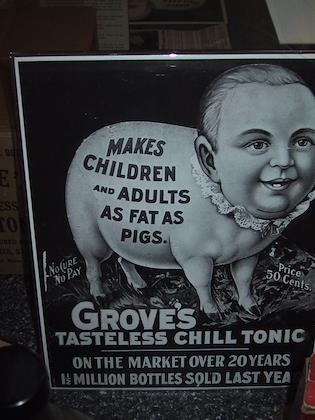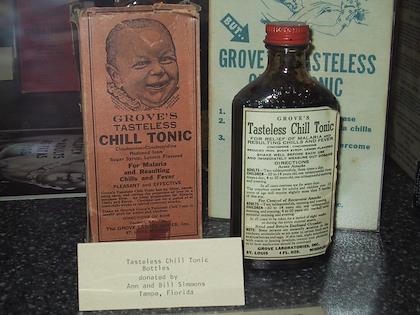 Mr. Grove made his money selling patent medicine. There's a display of some of the old advertisements for the medicine.
---
---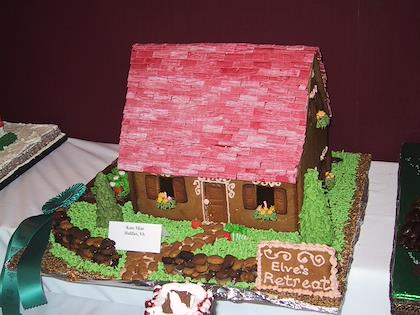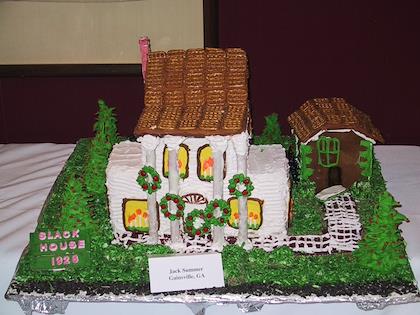 There was also a gingerbread contest. Some truly amazing creations. It was fun to look at the individual elements, and figure out what food it was from (sticks of gum were used as shingles, etc.). A common element was lots and lots of frosting.
---
---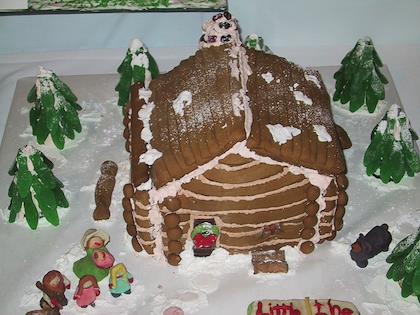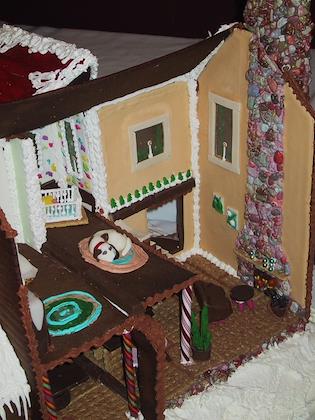 ---
---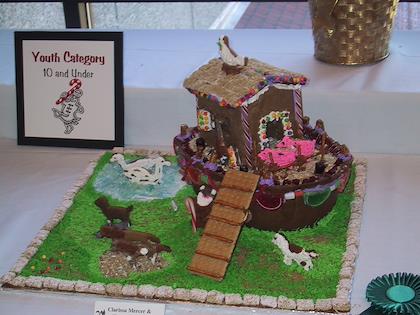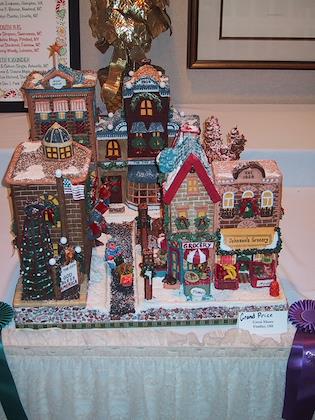 The grand prize winner