---
---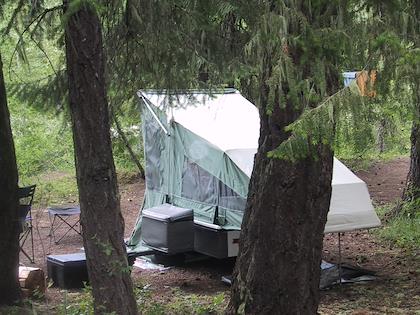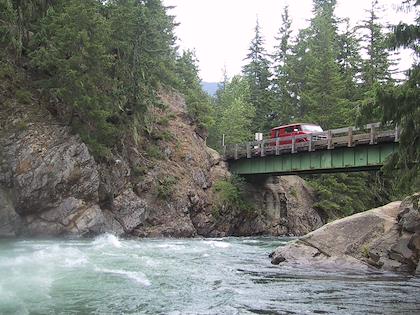 Back at the campground, some motorcyclists had these cute little mini pop-up campers.
Lots of teenagers were hanging out at this bridge, jumping from it into the pool below. It was very cold water, though!
---
---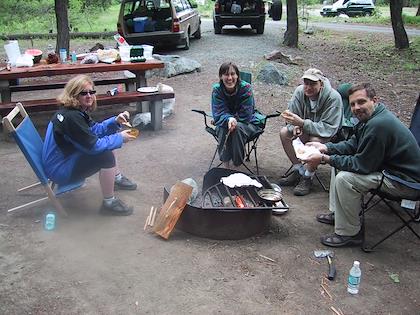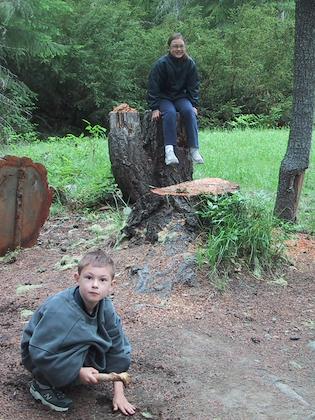 From the left, Kristen, Pat, Mark, and Eric, cooking canned biscuits on the fire.
Kids Nicholas and Katherine.
---
---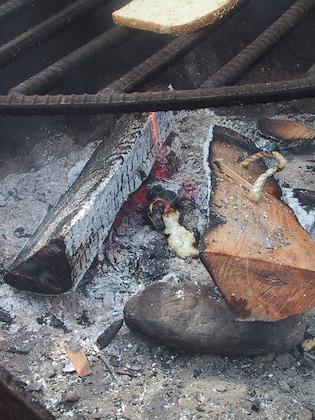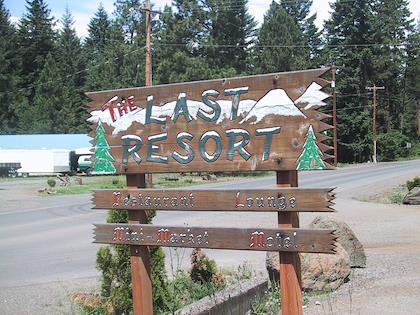 Mark tried the experiment of hard boiling an egg by putting them in the coals. It exploded.
We did a geocache together - one of the clues was "Last Resort"
---
---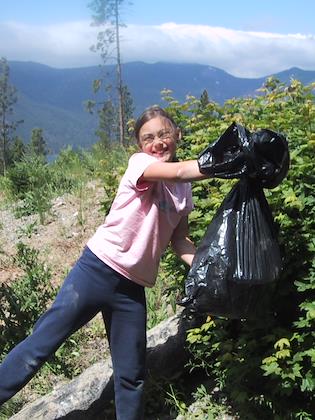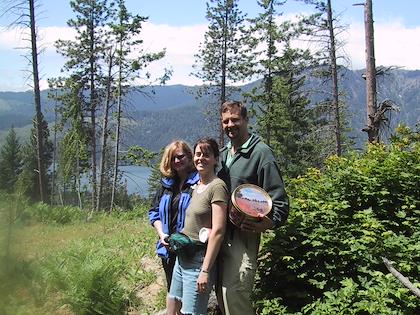 Katherine found the cache!
Kristen, Sylvia, and Eric
---
---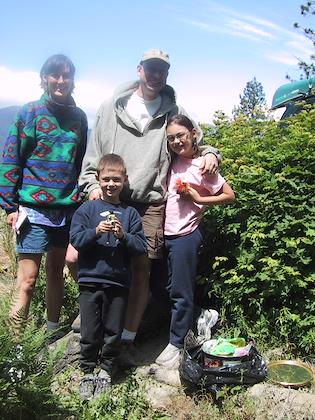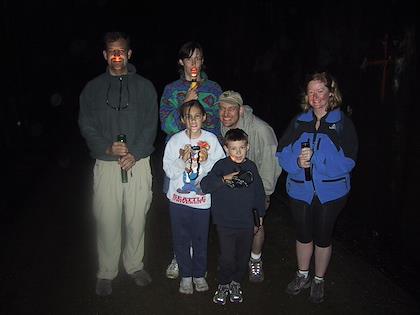 The Taylors.
Our last stop was at Snoqualmie Tunnel. We walked in for about 20 minutes, then decided we didn't want to do the whole thing.
---
---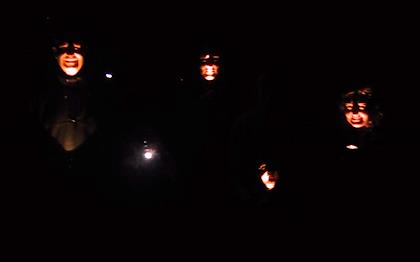 Not using the flash. Spooky!