Most of the houseboats float on these huge timbers, some of which look kind of worm-eaten.
---
---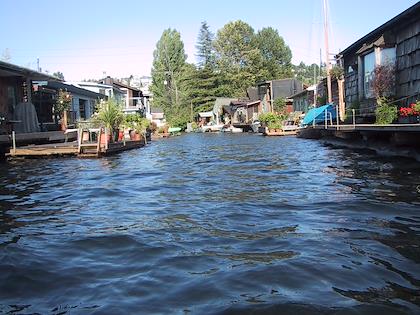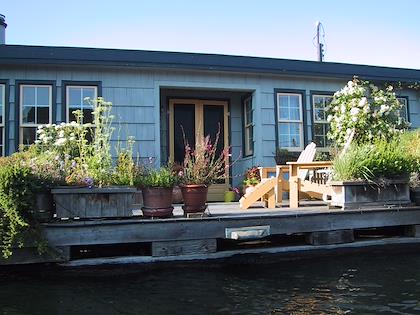 Houseboat alley
Wonderful deck.
---
---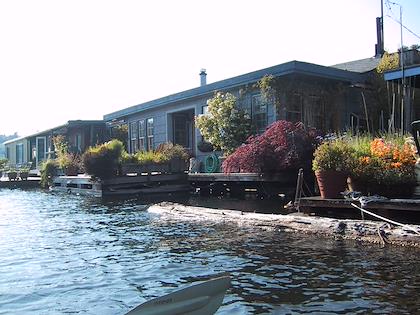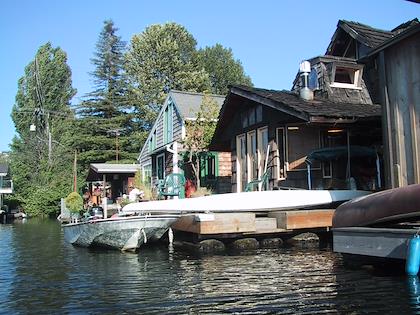 Most of the houseboats have at least a canoe or a kayak.
---
---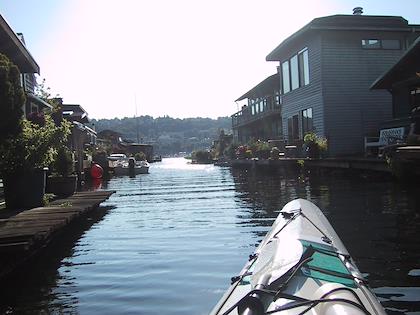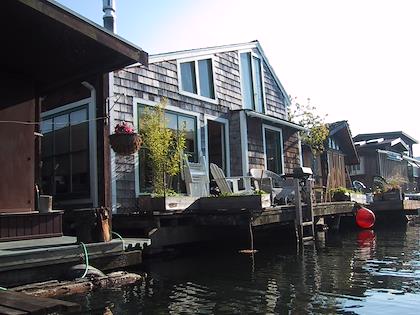 ---
---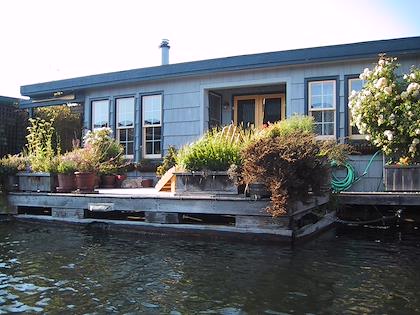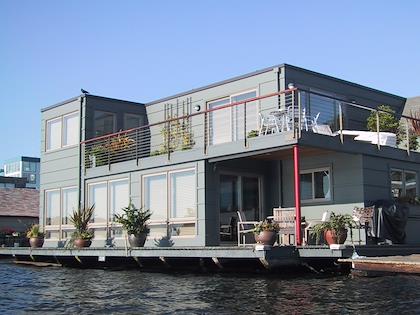 This one is very sleek and modern looking, but not that appealing to me.
---
---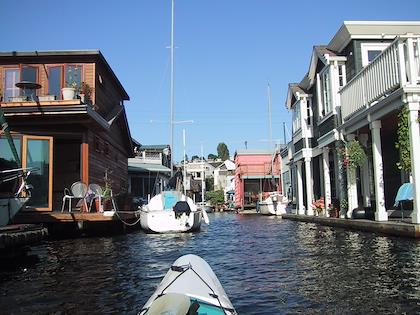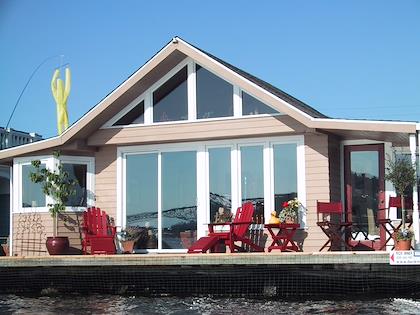 More houseboat alley.
This houseboat was for sale
---
---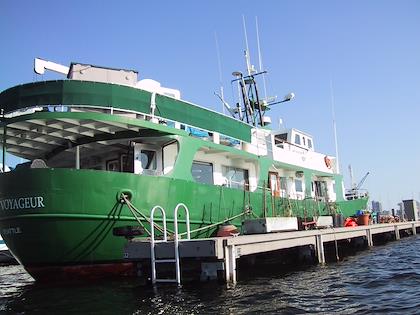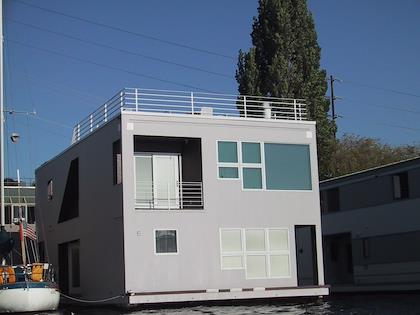 I was thinking that this boat was the "bunk and breakfast" that I've heard Seattle has, but I couldn't find anything on it online.
Very boxy looking. I like the idea of a huge deck on top, though.
---
---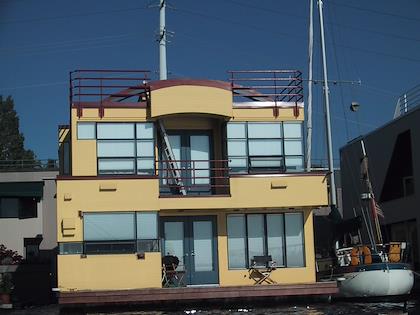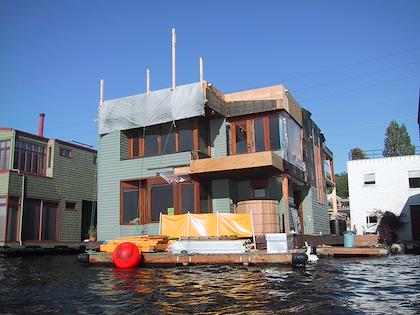 ---
---