---
---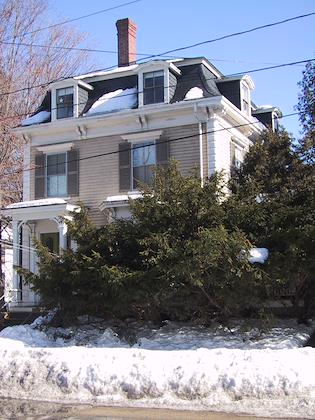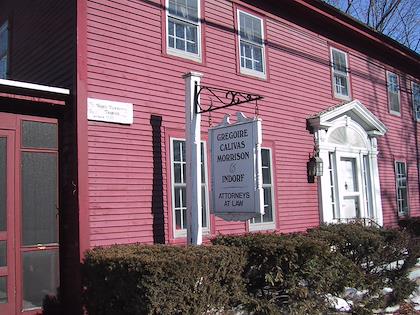 There's some really old houses here as well. The small sign on the left says Dame Tebbett's Tavern, circa 1730.
---
---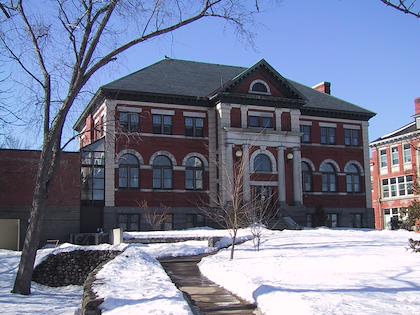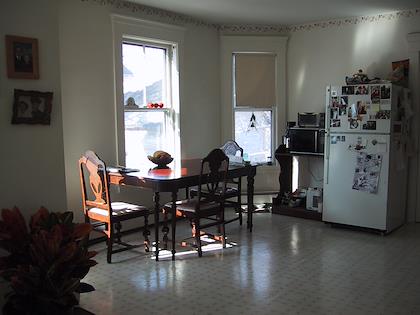 This is the Dover public library.
Here's the inside of Chris and Judy's apartment, looking towards the kitchen/dining area. It's very sunny and roomy.
---
---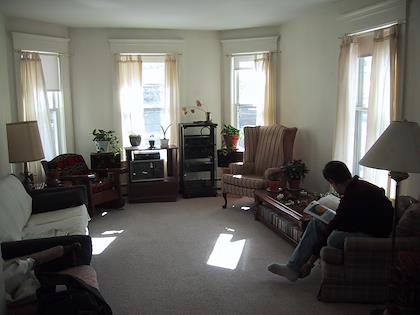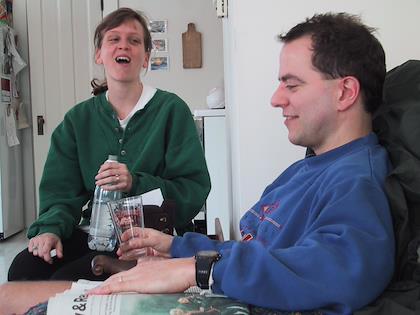 And this is the living room, with Eric in it. Also very sunny.
Judy and Chris, back from their run.
---
---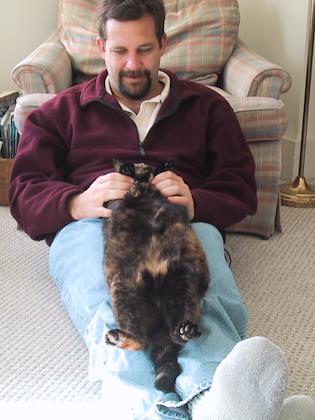 Eric playing with Fractal.
Later in the day, we went for a walk in a Odiorne Point State Park Very chilly!
---
---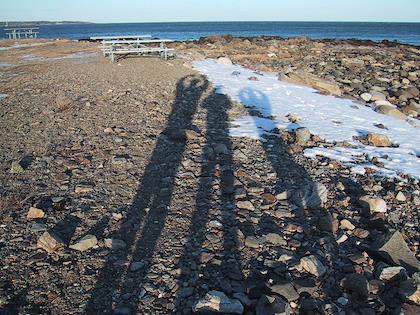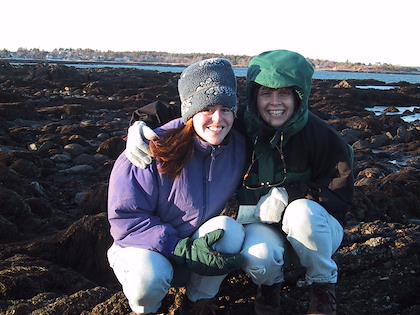 We all made shadow people.
Sylvia and Judy on the rocks
---
---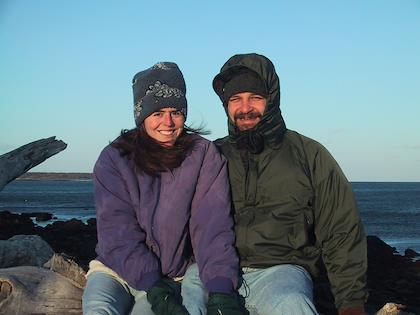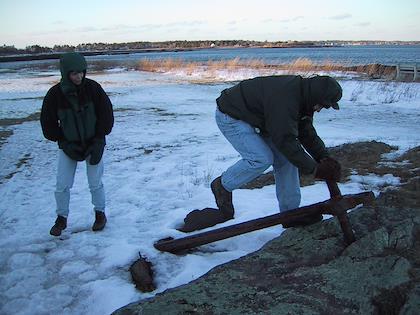 Sylvia and Eric on some driftwood.
Eric trying to pull at an abandoned anchor.
---
---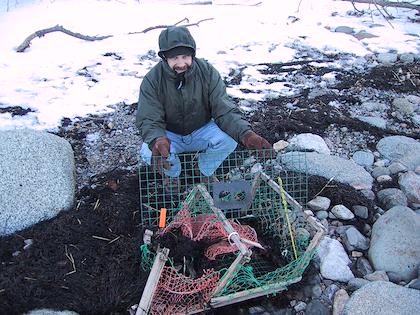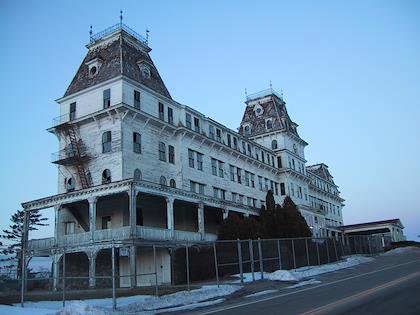 We found lots of old lobster traps on the beach.
This majestic looking old hotel is being renovated.
---
---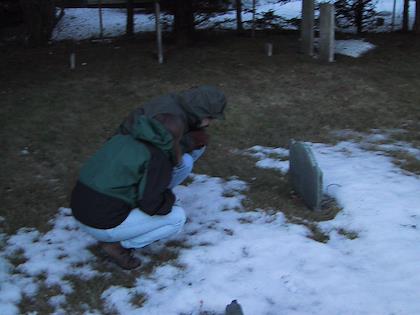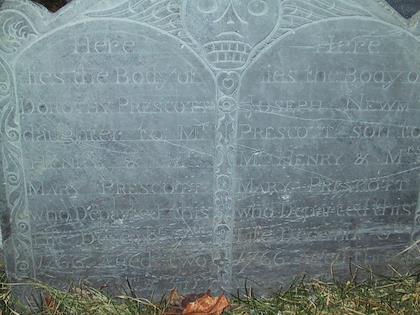 We stopped at an old cemetery (they're scattered everywhere here) and marveled at the old tombstones
---
---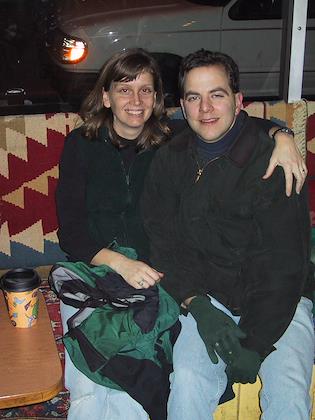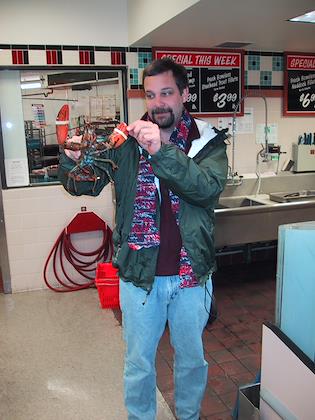 We met up with Chris (he had to work) at the Cafe Kilim, a coffeehouse with a Turkish theme.
On the way home we stopped at Shaws, a grocery store, to pick up some steamed lobsters. Because Eric and I were taking pictures of them, the guy behind the counter asked Chris and Judy, "Haven't they ever seen a lobster before?"
---
---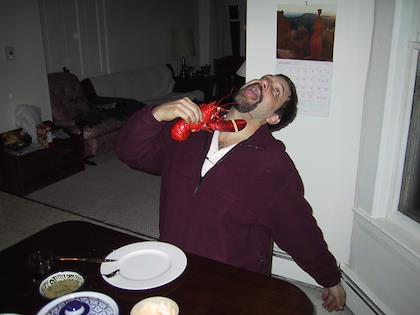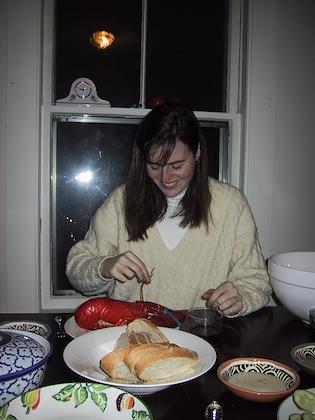 A lobster dinner.
---
---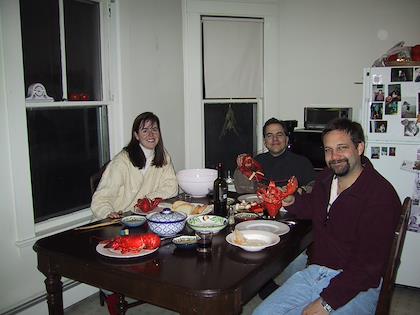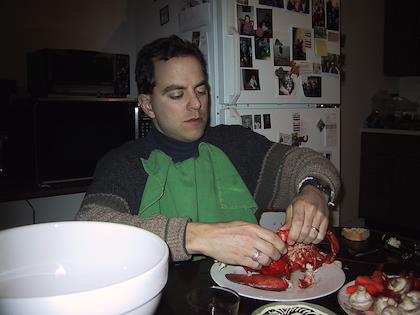 Chris demonstrates the way to get the meat out of the lobster.