---
---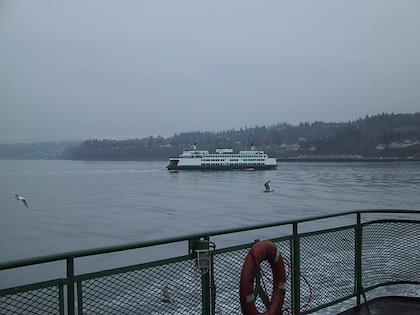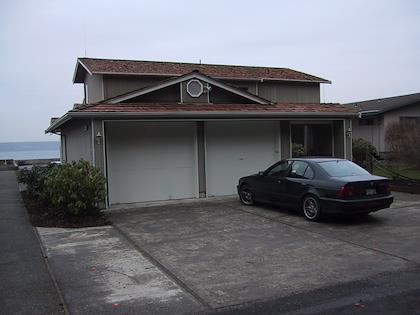 View of the garage.
---
---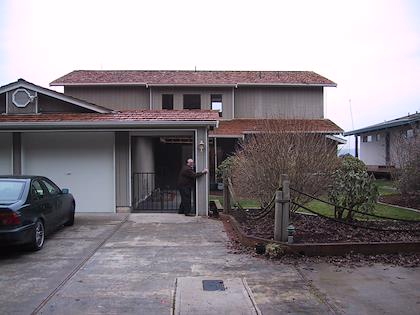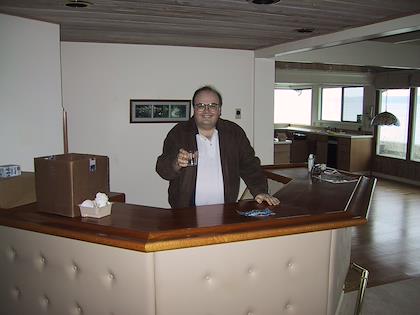 The front door.
Terry must sure like to booze it up!!
---
---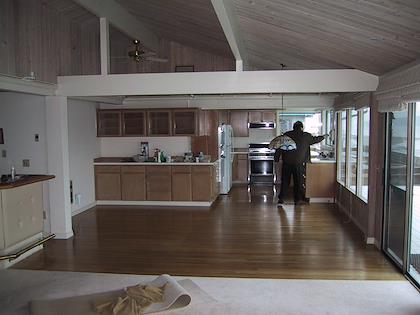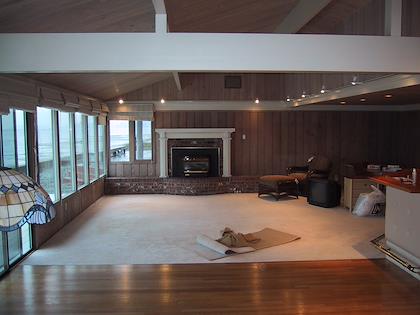 The great room is nice and large ...
... with a great view of the sound!
---
---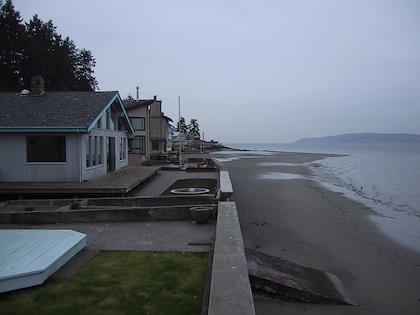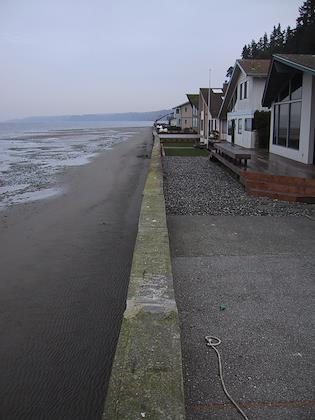 Terry's neighbors.
There is a sea wall protecting the houses from erosion.
---
---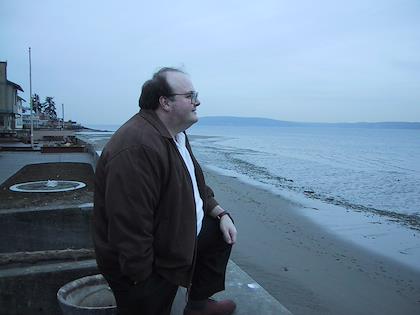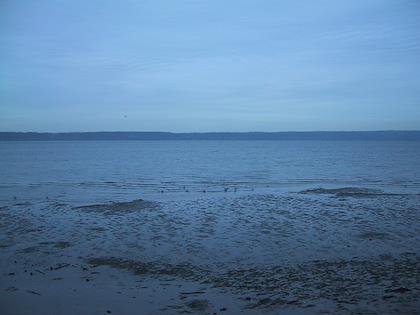 Terry: master of his own domain!
A view of the ocean. Sometimes grey whales can be seen swimming here!
---
---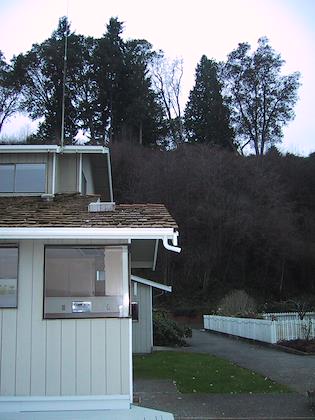 Behind the house is a cliff