---
---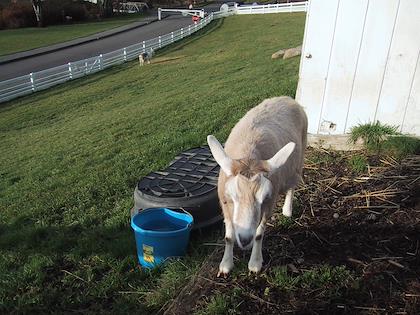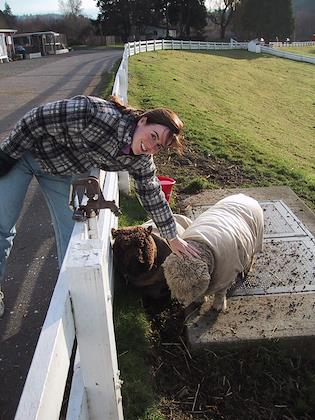 That afternoon, we went to the Kelsey Creek Park and Farm. We found your basic set of farm yard animals. Moo, oink baahh, neigh and cock-a-dodle-doo.
They were quite tame!
---
---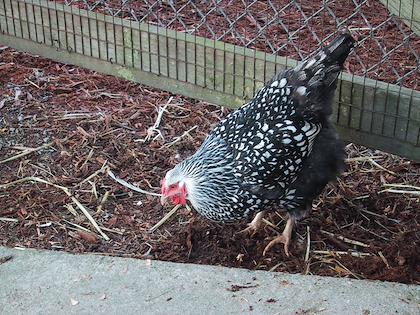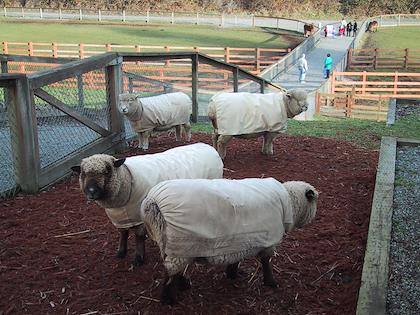 Scratching for worms
All bundled up for winter
---
---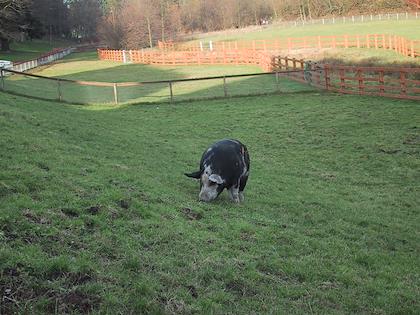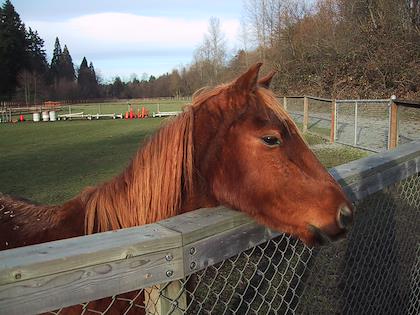 This not-so-little piggy has not yet gone to market.
Clearly, this horse has had experience posing for pictures!
---
---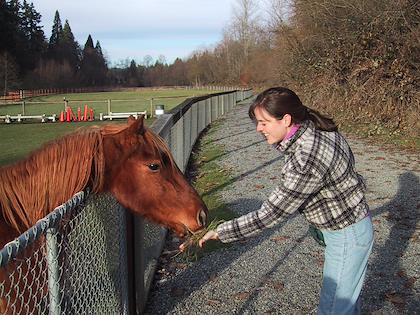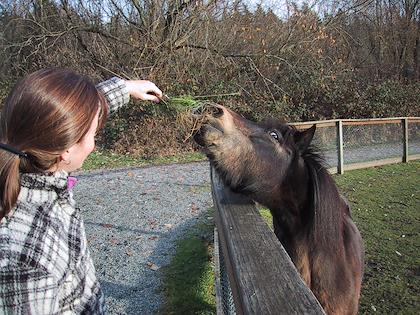 The horses really enjoyed being fed grass!
---
---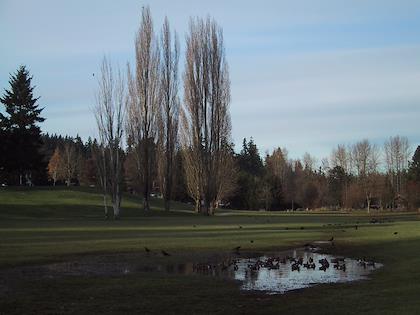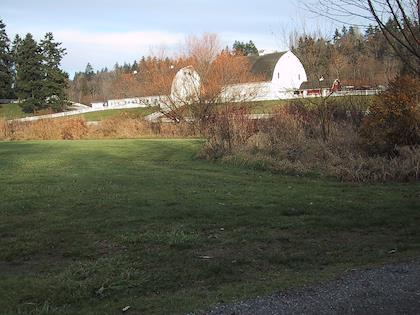 The grounds of the park are quite nice.
---
---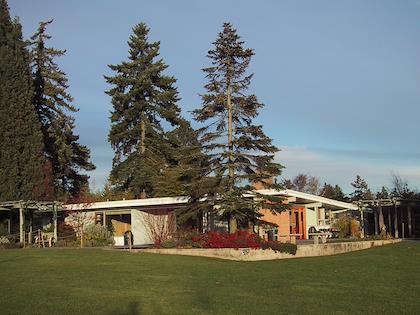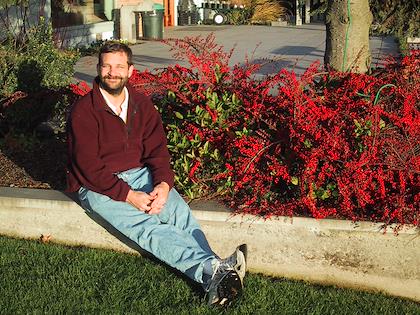 We then went to the Bellevue Botanical Gardens for some picture taking.
---
---