The fit and trim Dinarte Morais.
We went with Dinarte to a Seahawks game at Husky Stadium. The mascot came into our area here.
Teasing Kassi Kat with turkey
---
---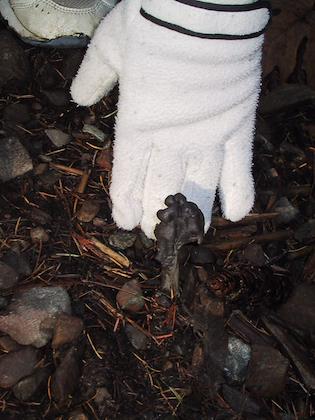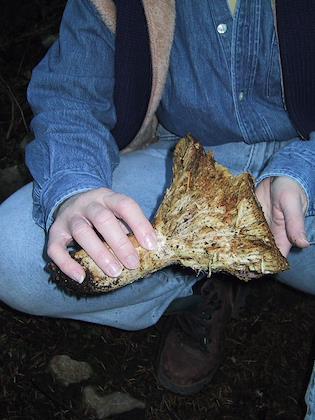 On a hiking trip to Mt. Si with Jean and Kelly Kincaid, Jean found a mushroom that we thought was a false morel. I looked up the false morel online, though, and it doesn't look like this. Jean is taking a mushroom class at Bellevue Community College.
This is the biggest mushroom we found--didn't know what it was, though.
---
---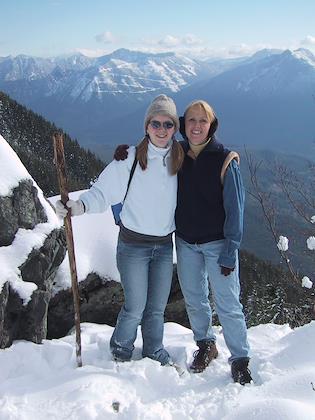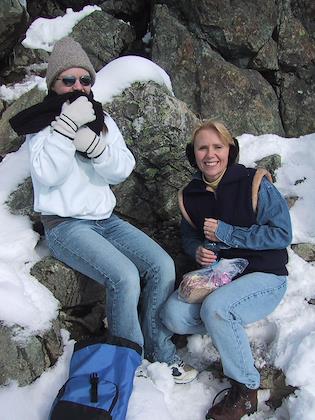 Jean and Kelly on top of Mt. Si.
Jean and Kelly freezing on top of Mt. Si, about to eat lunch.
---
---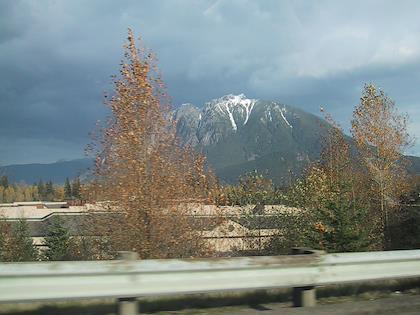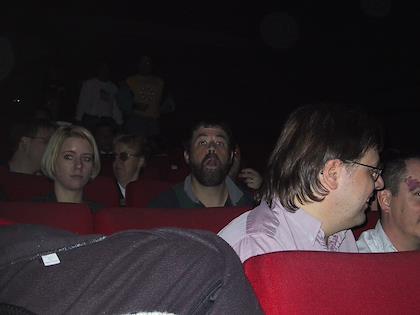 It was sunny while we were on top of Mt. Si, but on the way back home it looked like it was about to start snowing there.
Eric's company, Crossgain, had a company movie event that I went to. This is Adam Bosworth, the founder of Crossgain, sticking out his tongue for Eric's picture.