Around August 3rd, I took some excursions around Seattle with my dad and brother, and sometimes Eric. Chittenden Locks was the first destination. This is how ships travel from Lake Union and Puget Sound. See the water level changing?
---
---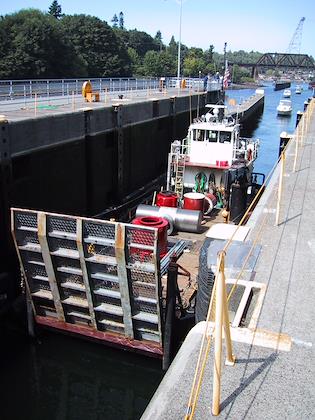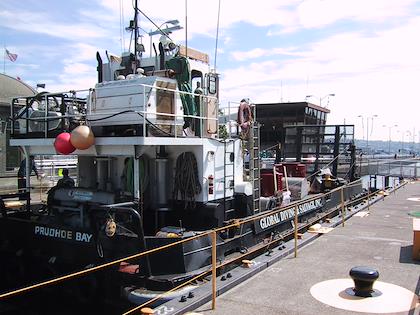 ---
---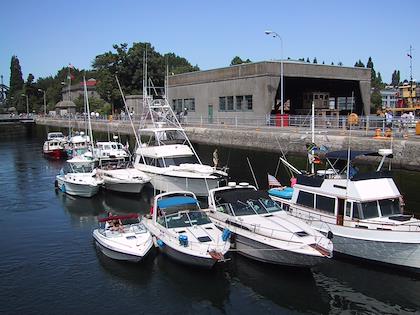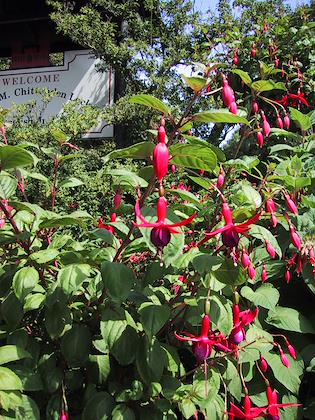 The pleasure boats are lined up, waiting to get through.
Right outside the locks is a very nicely done garden.
---
---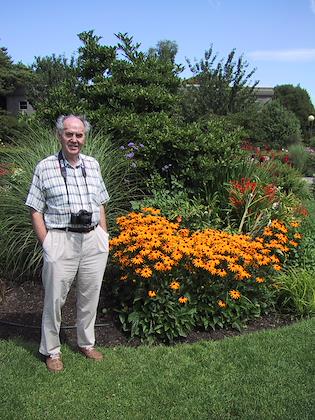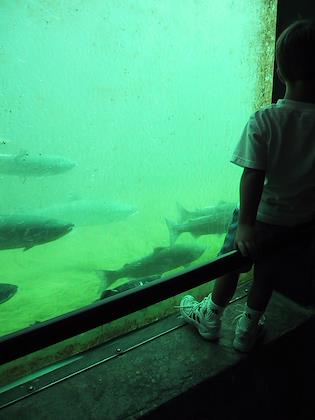 There's a salmon viewing area at the locks as well, where you can watch the salmon jump up the fish ladder.
---
---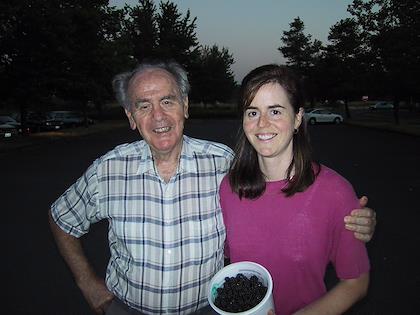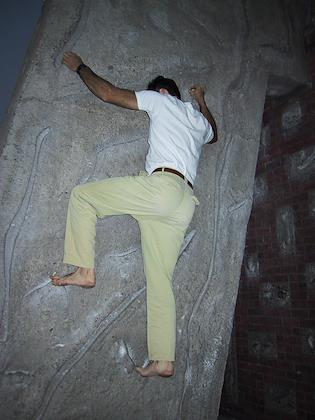 Later that evening we went blackberry picking at Marymoor Park. We found some great spots, with big luscious ripe blackberries.
Tom did a little bit of climbing on the climbing wall at Marymoor.
---
---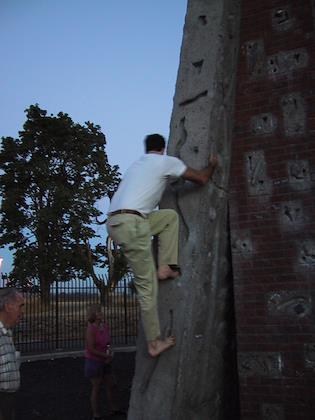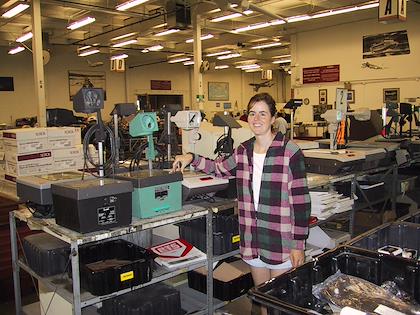 On Saturday we went to the Boeing Surplus store. It's where Boeing gets rid of all it's excess supplies. You find all kinds of weird stuff there, from dozens of slide projectors to strange airplane tools. It's fun to look at, but there's usually not too much a person can use.
---
---