Peter, feeding the pigeons some parched wheat.
At the Starbucks in Venice Beach, they didn't have regular chairs. Probably too many homeless would stay there.
At Eric's old school in Camarillo
---
---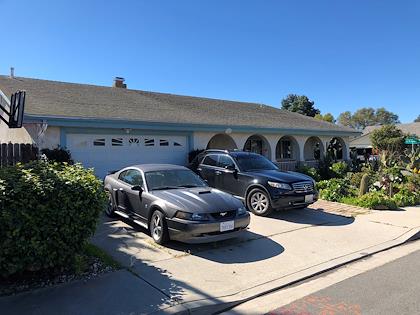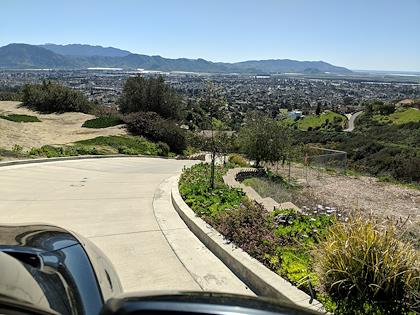 The house where he used to live
View from a nearby hill
---
---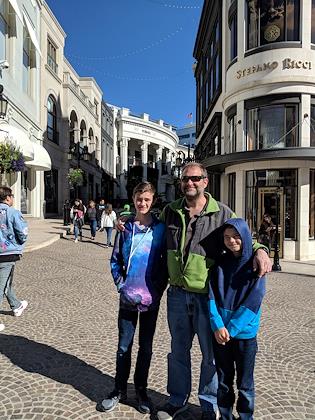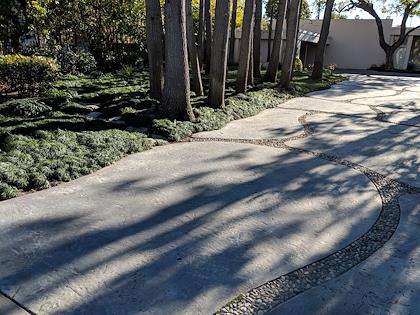 Beverly Hills -- Rodeo Drive
---
---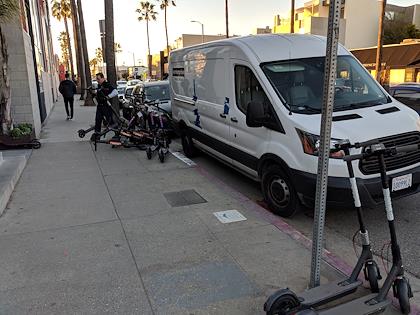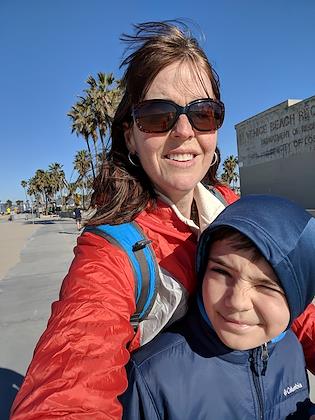 Picking up the electric scooters every night for re-charging
Peter and I on an electric scooter
---
---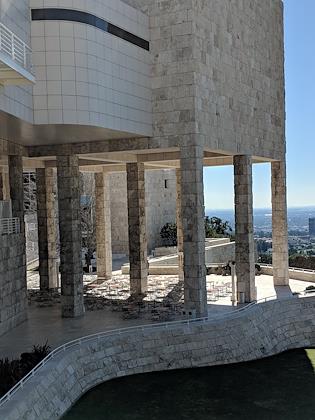 At the Getty Museum. Peter, imitating the statue above him
The place is gorgeous. I could spend a long time here. Everywhere you go is lovely.
---
---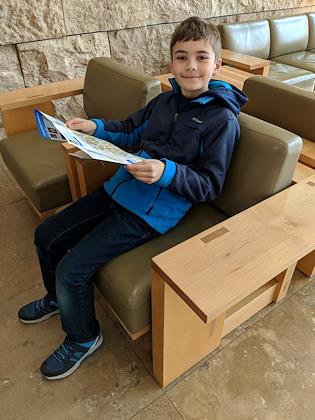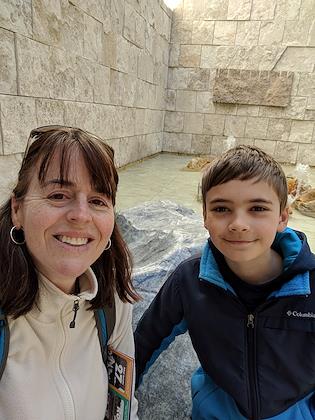 Custom designed chairs
---
---