---
---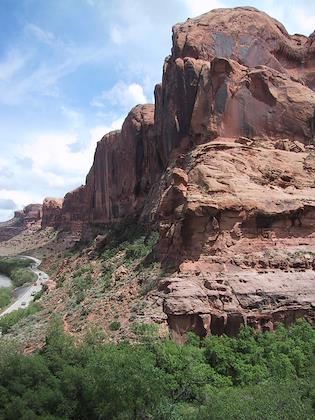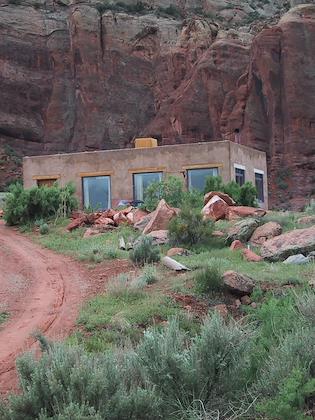 We took a detour in the small town of Castleton. Interesting houses there.
---
---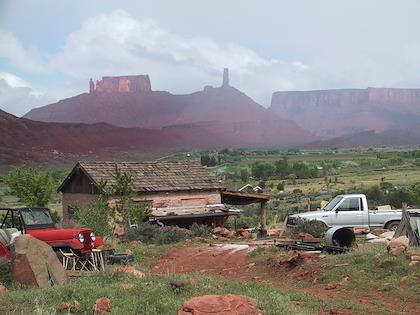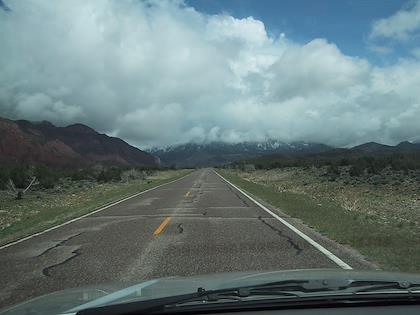 If my brother Tom lived in Castleton, his place might look like this.
Driving on semi-deserted roads is one of my favorite parts of travel in the Southwest.
---
---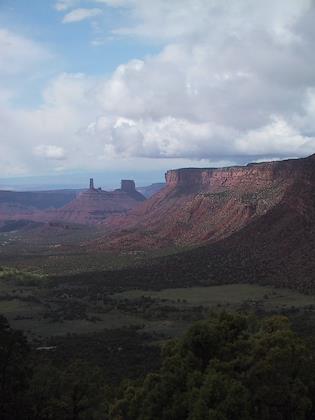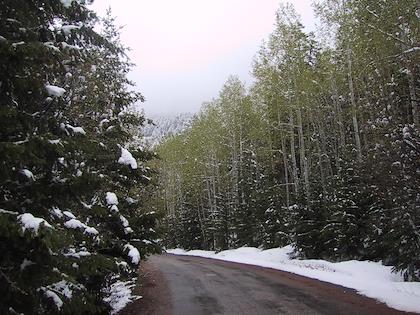 We drove around the Manti-La Sal National Forest, with some great views of Castle Valley.
It was snowing in the mountains.
---
---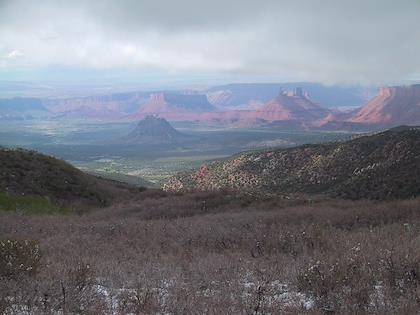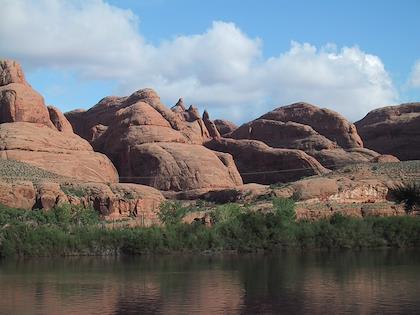 Another view of Castle Valley.
Along the Columbia River west of 191 again, the late afternoon light was great on the rocks.
---
---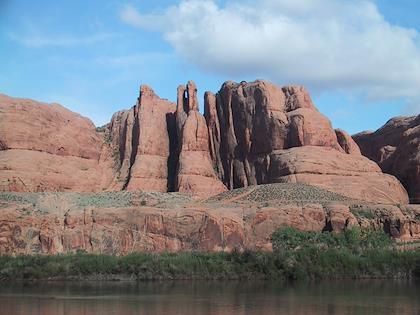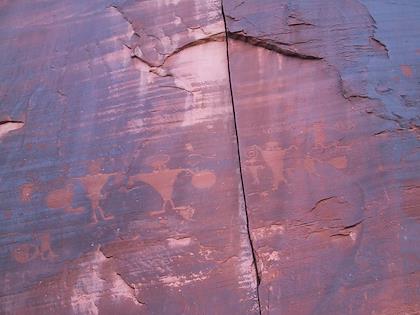 We stopped and looked at some more pictographs.
---
---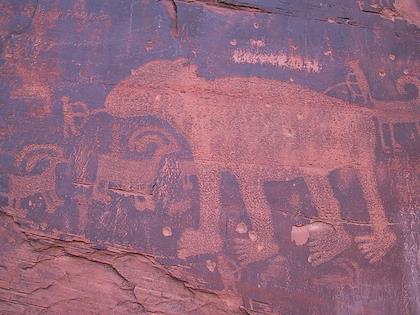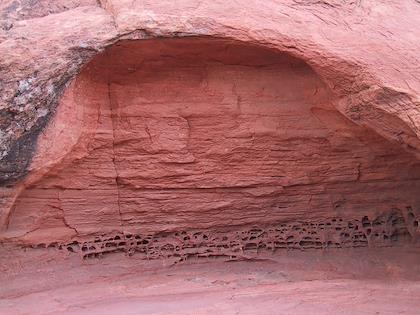 In the evening, we took a quick hike to Corona Arch, off highway 279. This little cave looks like it could be a hundred feet high, but it was actually about 8 feet high.
---
---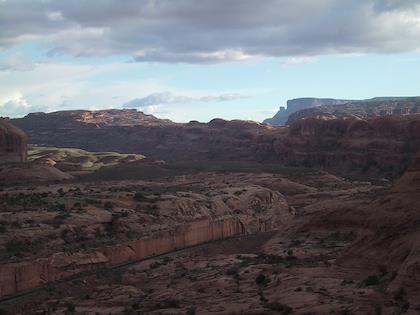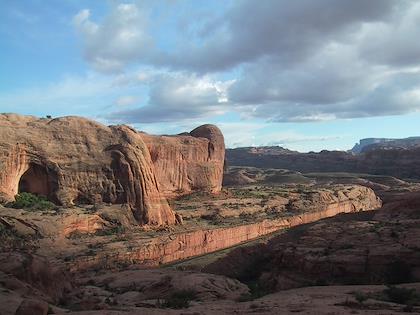 The view from the arch.
---
---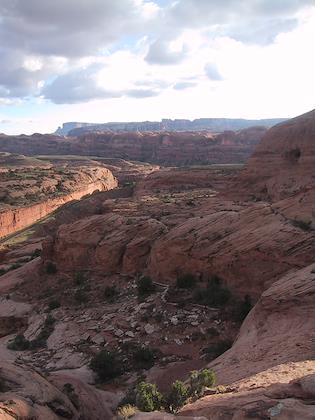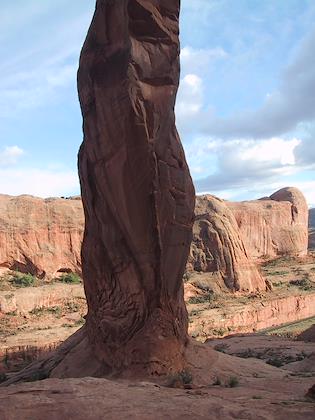 The base of the arch looks like a prehistoric dinosoar leg.
---
---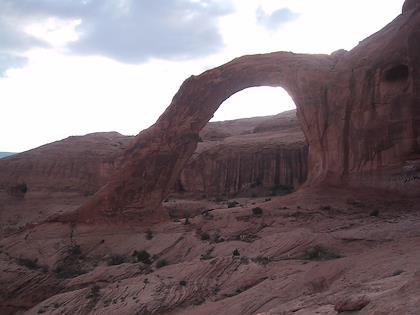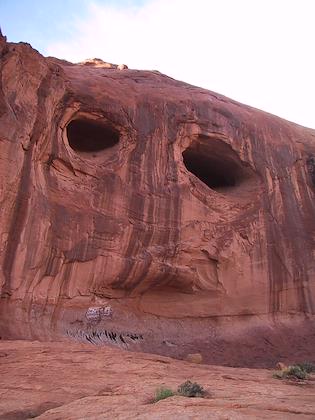 Corona arch itself.
Two eye sockets made of caves in the rock make this section look very much like a face.
---
---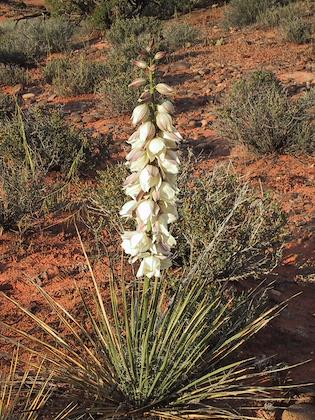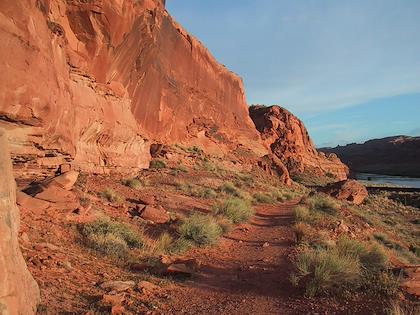 A narrowleaf yucca plant, flowering.
On the way back to the car.
---
---