---
---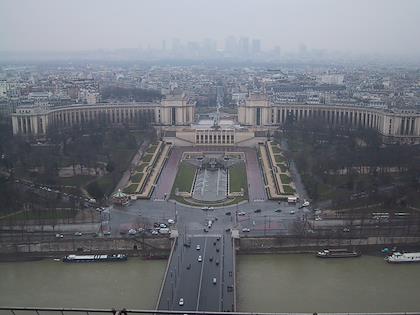 Looking back at the Trocadero.
When the vendors saw that the elevator on the Eiffel tower was coming down, they rushed over to the exit, forming almost a human blockade, and tried to get people to buy souveniers.
---
---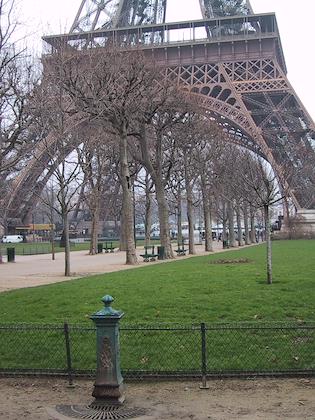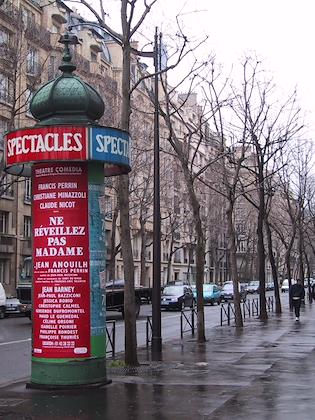 The Eiffel tower from the Champ de Mars. It's supposed to be very nice in summer, but the weather this day was the coldest it ever was for us in Paris, so we didn't linger.
These poster-covered columns were typical in Paris.
---
---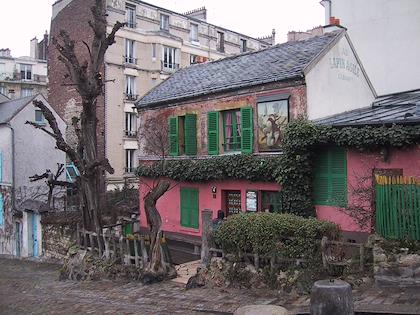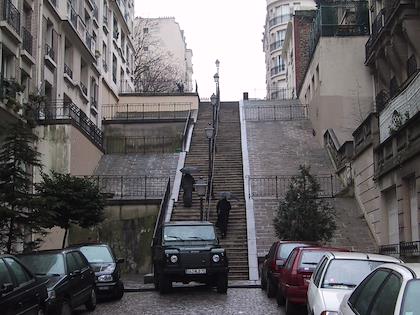 Later that day we went to the Montmartre area, which is supposed to be very charming. I was a little disappointed, probably because it was so cold we couldn't really linger much. This interesting building has a sign saying Le Lapin Agile, or The Agile Rabbit cabaret.
A typical stairway street in this district.
---
---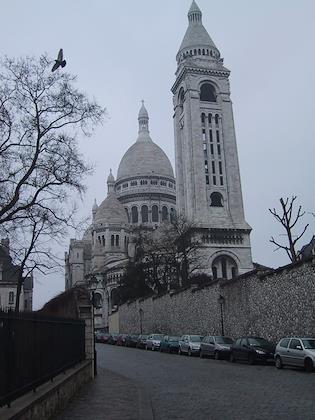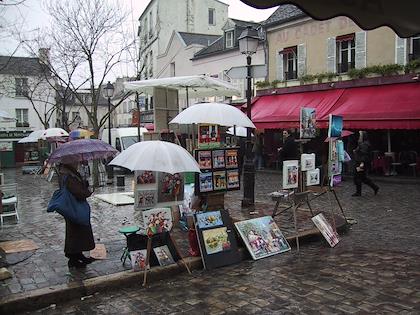 The Basilique du Sacre Coeur in Montmartre. This church was started in 1873 but only completed in 1919.
The vendors of these paintings weren't getting very far on this rainy, cold day.
---
---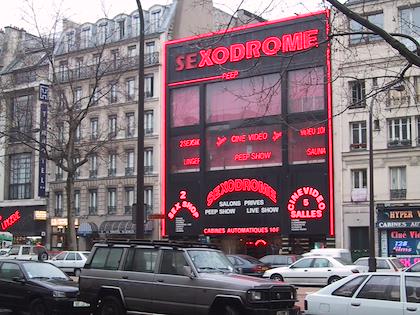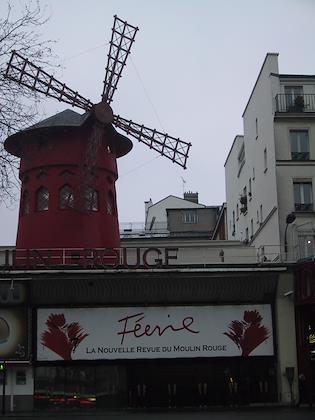 Not far away is the famous Pigalle red-light district
The famous cabaret, Moulin Rouge.
---
---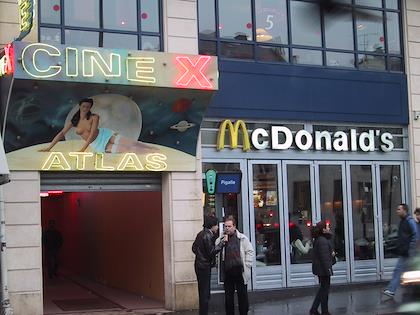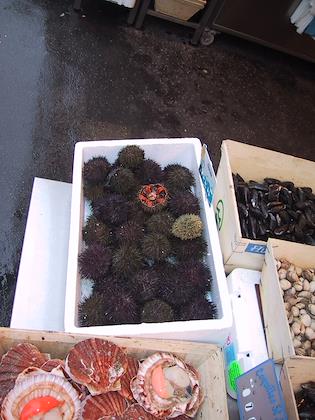 I thought this was a little funny--a McDonalds right next to an X rated movie place.
Sea urchins and scallops for sale.
---
---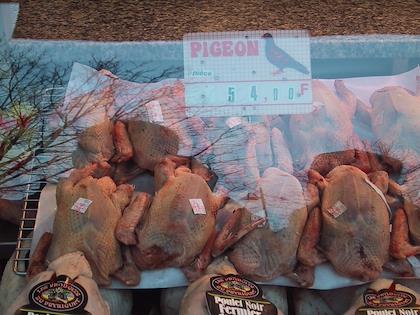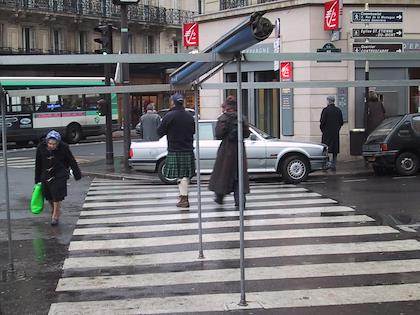 Pigeons for sale! I wondered if they just trapped normal pigeons on the street, or if these are bred. I assume they were bred, since they looked pretty large.
Oddly enough, there were lots of guys in kilts around in Paris. I never asked one, but I assume that there was some Scottish group in town.