---
---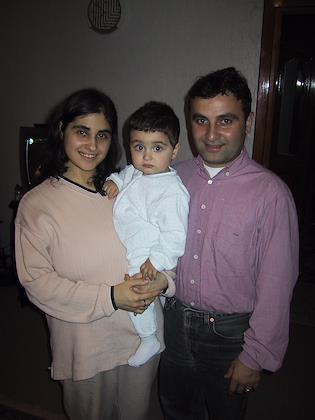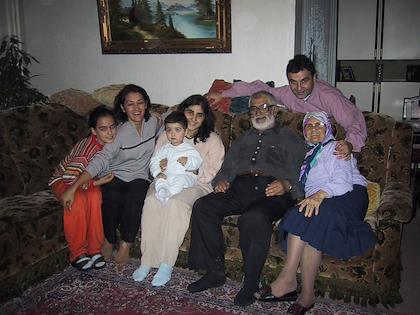 Zeki with wife Jasmine and son Pasha. Pasha was born in the US when Zeki and Jasmine worked there for a brief period of time. They both liked living in the US a lot, and would like to return someday.
The whole family, including Zeki's sister-in-law and her daughter.
---
---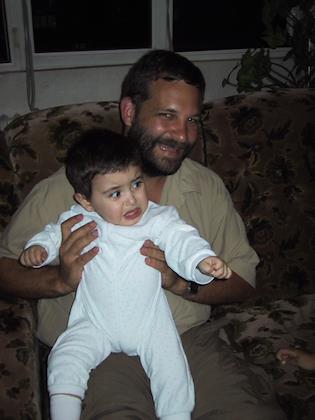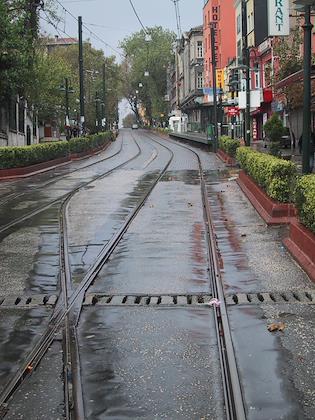 Eric holding Pasha, for just a few seconds before the outburst occurs.
We thought Zeki was joking when he told us that Sunday was a national census, and all Turkish citizens had to stay in their homes all day long to be counted in the census. Turns out he wasn't kidding -- you could be put in prison if you were on the streets that day, unless you had a special license. The only people who could apply for this license were those who worked in the tourist industry. Tourists didn't have to stay inside. This street is normally very busy, but today, absolutely nothing.
---
---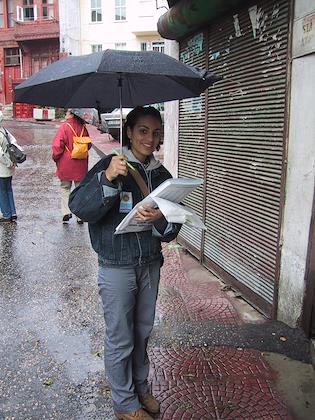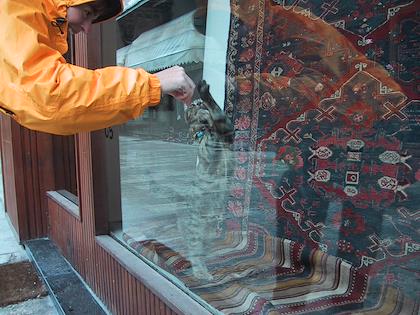 We saw this census taker going from door to door. Some of the questions they asked were, how many bathrooms are in this house, how many children do you have, are you working, can you read, what is your occupation.
The carpet shops put little kittens in the window to attract tourists to the window. Then the store owners will chat with them, and invite them inside to drink some tea and look at carpets.
---
---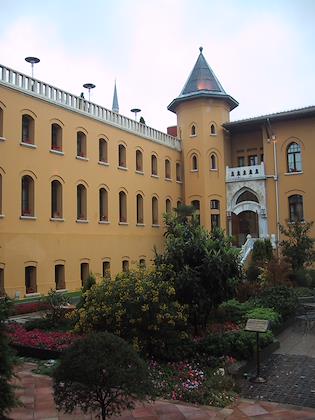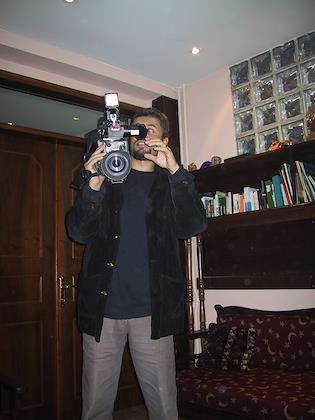 This is the Four Seasons hotel, very close to where we stayed, but costing at least 8 times as much. Very deluxe, though.
We're interviewed on Turkish television! We were hanging out in our room, when the guy from the hotel reception desk called and asked us if we'd like to be interviewed for a news program. Here's the cameraman.
---
---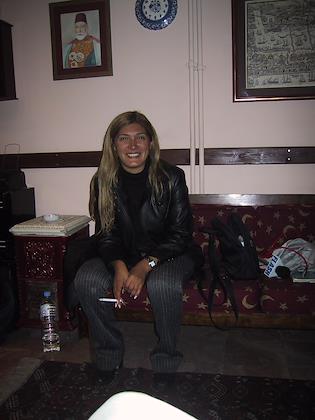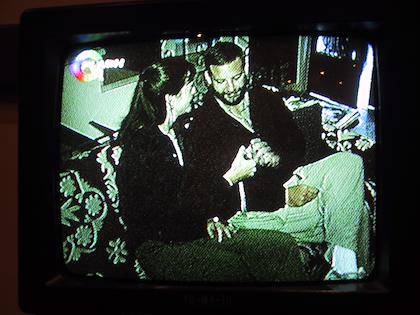 And this is the reporter.
We watched the Flash TV program for about half an hour, thinking that they had probably edited us out. But finally, there we were! Here's Eric and I looking at the picture we'd just taken of the reporter on our digital camera.
---
---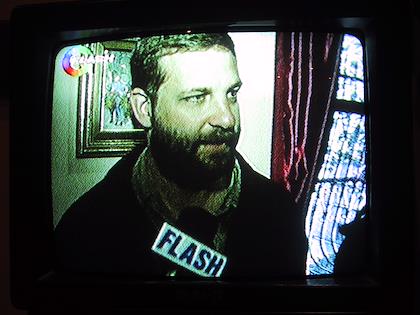 The hotel receptionist translated for the reporter, who spoke no English.
Eric gets his time in the spotlight.
---
---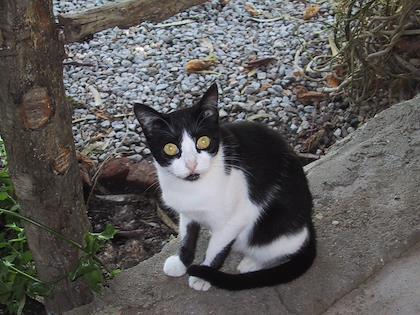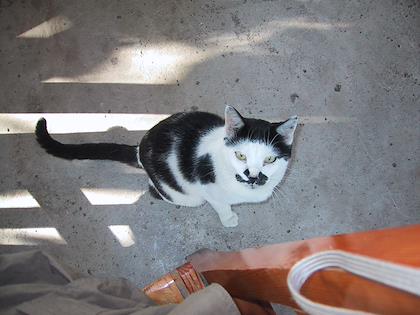 And here's a random sampling of the cats we saw all over Turkey.
---
---