---
---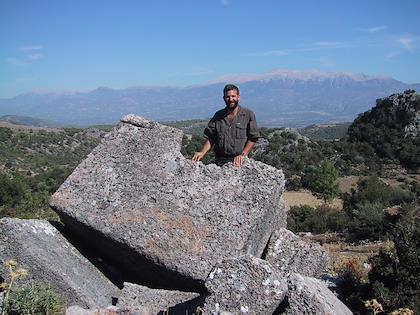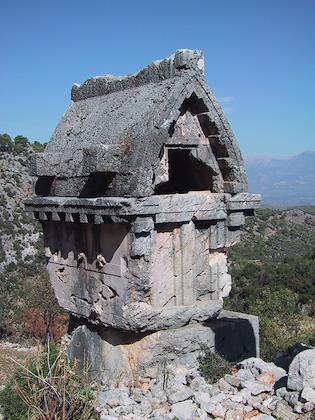 Eric climbed into one of the Lycian sarcophagi that were scattered everywhere, either from earthquakes or tomb robbers.
Here's one that remains relatively intact.
---
---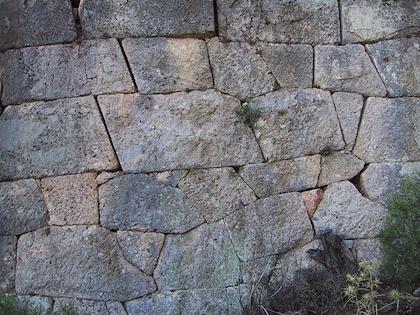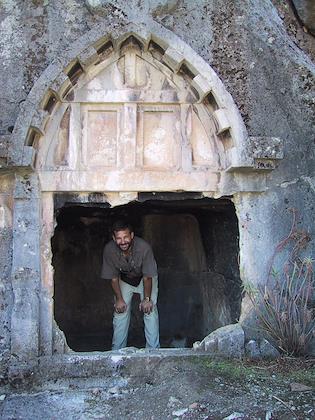 The construction of walls in Pinara was not what we've seen normally--all the blocks being identical. These blocks are all individually fitted to one another. It must take a lot longer to complete.
Eric in one of the tombs carved into a cliff.
---
---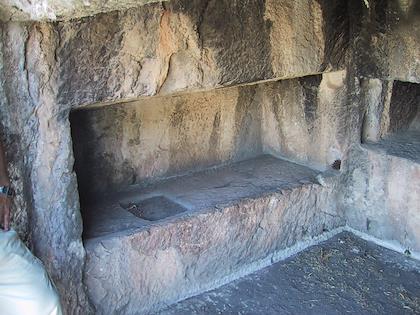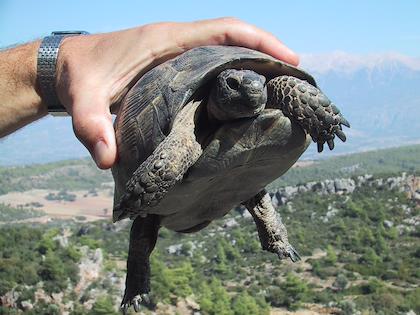 This is what the inside of one of these tombs looks like--there's shelves, usually two or three of them, for the body.
There were lots of tortoises around this site.
---
---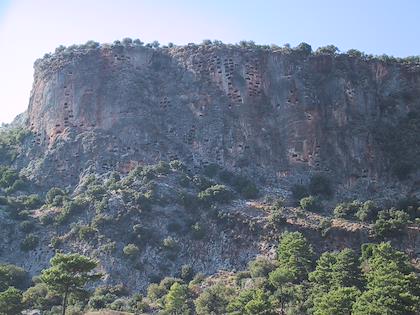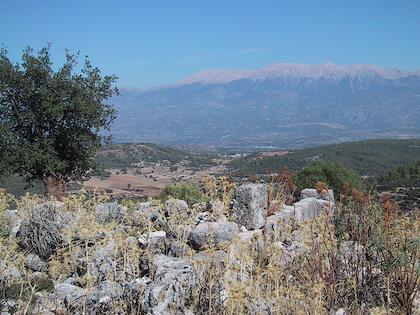 Here you get a better idea of what the mountain behind Pinara looked like--it was riddled with tombs. It would have been fun to spend a couple days here, and hike to a few of these old tombs.
The view from the top of the middle ruined city. The hike up was a little steep, but on the way down we found the path that we should have taken.
---
---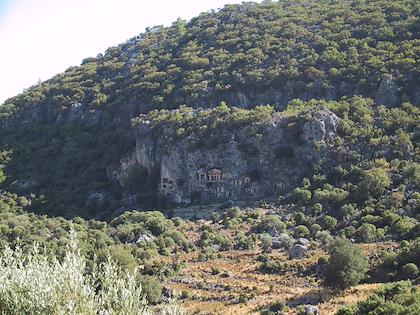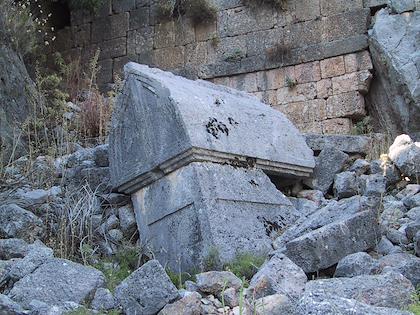 More tombs, these somewhat more elaborate, carved into the hillside.
A Lycian sarcophagus
---
---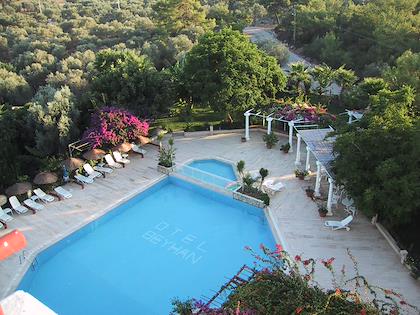 More tombs carved into the rocks. The insides of them were covered in soot, and have obviously been used for shelter over the years.
That night we stayed in the Otel Beyhan in Patara. There was a great view, but mosquitos got into the room, and Eric went on a middle-of-the-night rampage to get rid of them.
---
---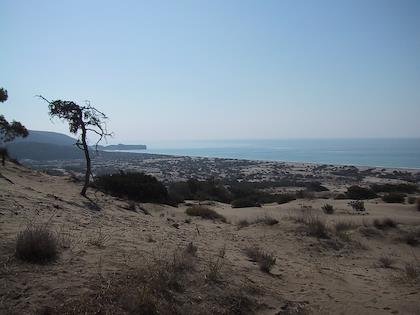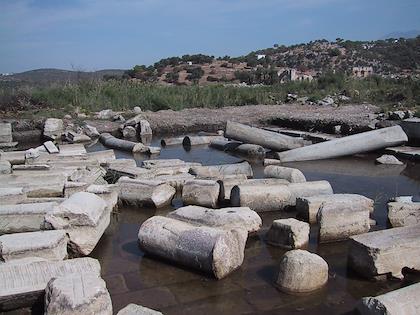 The next day I was still feeling sick, so Eric went alone to the beach and the ruins of Patara.
Much of the ruins are in a swampy area. Probably that's where all the mosquitos breed...
---
---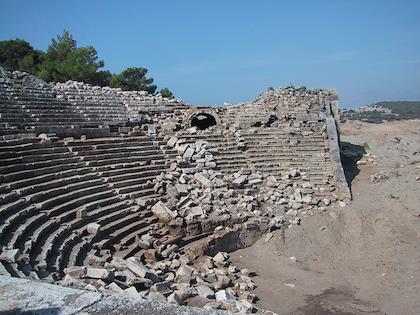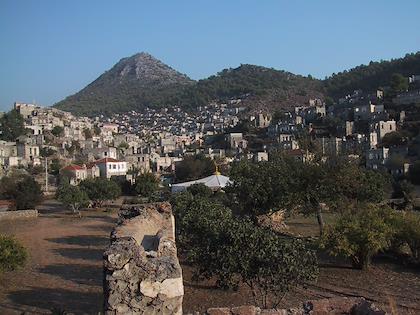 The theater in Patara has sand encroaching on it.
Later on in the day we went to the abandoned village of Kayakoy. Apparently in 1922, there was an exchange of population between Greece and Turkey--the ethnic Turks in Greece were to go to Turkey, and the ethnic Greeks in Turkey were to go to Greece. This village used to be a Greek village, but after the Greeks left, it was never resettled. It's an eerie place to walk around. The buildings have all been stripped of anything useful, and many of them look like they've been destroyed on purpose. None of them have roofs.
---
---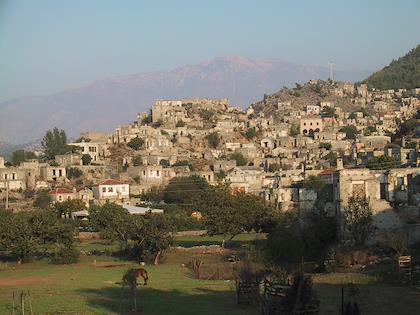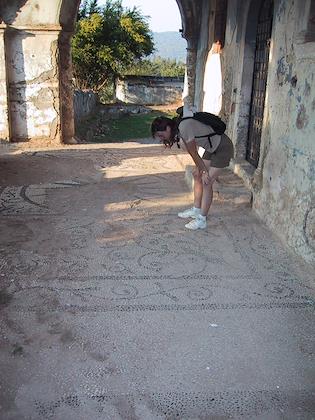 One of the abandoned Greek Orthodox churches had some interesting inlaid mosaics, made of black and white pebbles.